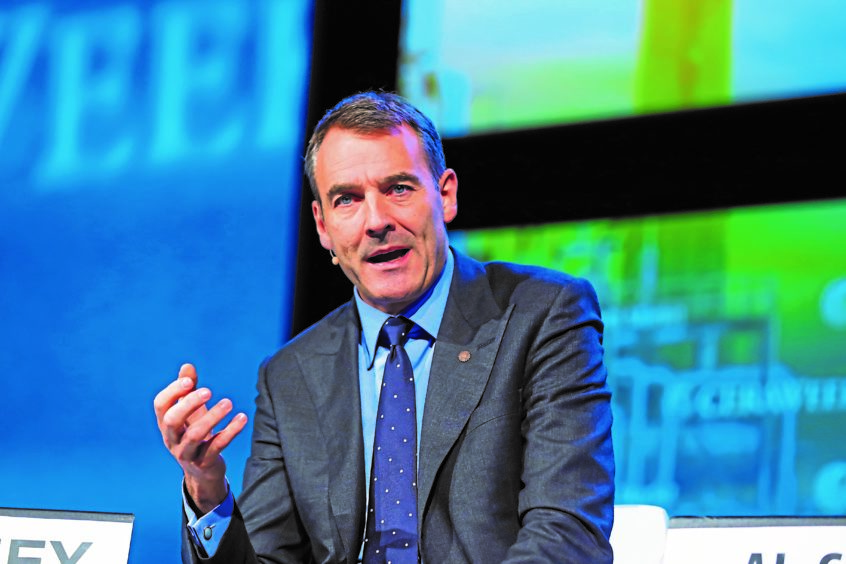 The chief executive of BP has said "job security is going to be a major concern" amid the Covid-19 pandemic but gave no answers on any potential cuts the energy giant might make.
Bernard Looney updated investors on Tuesday via a webcast conference call to go over BP's Q1 results, where it posted a £3.6bn pre-tax loss due to the outbreak and the consequent oil price plummet.
He said: "We have been enhancing psychological support for our employees because they are dealing with stressful demands. This pandemic is causing anxiety, and job security is going to be a major concern."
During his opening statement, Mr Looney reiterated that BP told employees in March that the firm would not make any cuts for three months.
However, during the 1hr 45 min conference call, bosses did not respond to a question from EV on the workforce and what cuts might be made by BP after June.
Earlier, industry body Oil and Gas UK warned that 30,000 jobs may be lost from the British sector over the next 12-18 months.
BP has more than 70,000 employees worldwide, with the North Sea business supporting around 1,175.
Mr Looney said he was "in awe" of BP's frontline staff, including those making "huge sacrifices" like offshore workers who are spending two weeks in hotels as an isolation measure prior to mobilising.
He said a range of measures are being taken to mitigate the impact of the virus, which has led the major into the red due with the collapse in oil demand.
"We may not all be infected but we are all affected by it", Mr Looney said.
"Across BP we are in action. In our operations we have new protocols for people going offshore.
"We're taking a range of measures to keep our work environment safe, like making more space for our people to carry out their activities and we continue to adapt those measures, as needed, as the environment changes."
Recommended for you

BP boss defends dividend hike, buybacks amid cost-of-living crisis