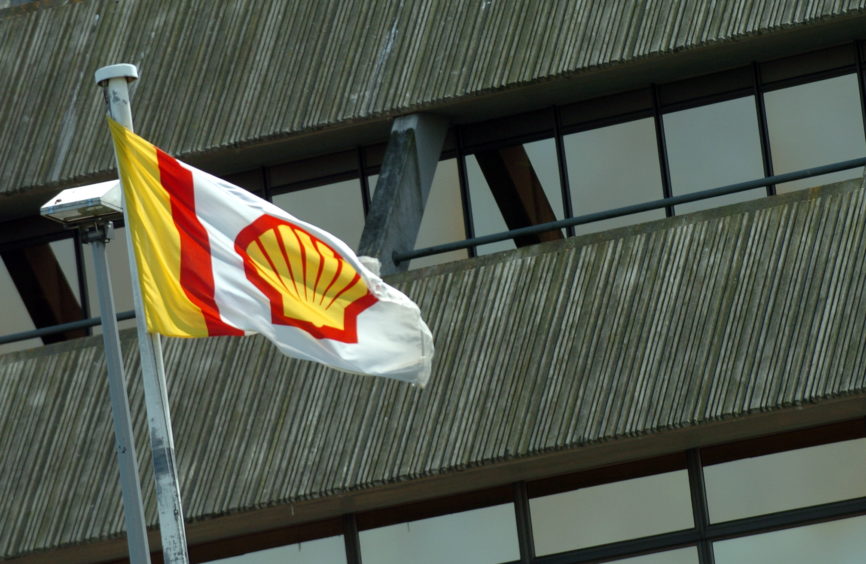 An online survey organised by Shell has made the headlines for the wrong reasons after it was seized upon by environmental activists.
The Anglo-Dutch oil and gas major tweeted a poll on Tuesday morning asking members of the public what they were willing to change in order to reduce emissions.
📊 What are you willing to change to help reduce emissions? #EnergyDebate

— Shell (@Shell) November 2, 2020
Despite receiving fewer than 200 responses, the survey was widely shared on the social media site after it was picked up by US House of Representative's member for New York and environmental campaigner Alexandria Ocasio-Cortez.
She replied: "I'm willing to hold you accountable for lying about climate change for 30 years when you secretly knew the entire time that fossil fuels emissions would destroy our planet."
The audacity of Shell asking YOU what YOU'RE willing to do to reduce emissions. 🙄

They're showing you RIGHT HERE how the suggestion that indiv choices – not systems – are a main driver of climate change is a fossil fuel talking point.

Yes, make good choices. Reign in FF corps.

— Alexandria Ocasio-Cortez (@AOC) November 2, 2020
At the time of writing, her post has been retweeted around 55,000 times and has been liked by almost 400,000 accounts
She was supported by several others, including activist Greta Thunberg, author Ketan Joshi and climate scientist Professor Katharine Hayhoe.
I don't know about you, but I sure am willing to call-out-the-fossil-fuel-companies-for-knowingly-destroying-future-living-conditions -for-countless-generations-for profit-and-then-trying-to-distract-people-and-prevent-real-systemic-change-through-endless greenwash-campaigns. https://t.co/O3ReJPv81Q

— Greta Thunberg (@GretaThunberg) November 2, 2020
What am I willing to do? Hold you accountable for 2% of cumulative global GHG emissions, equivalent to those of my entire home country of Canada. When you have a concrete plan to address that, I'd be happy to chat about what I'm doing to reduce my personal emissions.

— Prof. Katharine Hayhoe (@KHayhoe) November 2, 2020
Others went as far to say Shell was "gaslighting" the public, a phrase which refers to the emotional manipulation of someone, causing them to question their own sanity.
It's you, @Shell that most needs to change, and fast. Your record profits are gained at the expense of our grandchildren. Your pathetic efforts to gaslight us will not be forgotten in future court cases. #climatechange #ClimateCrisis https://t.co/lu5OtsMwP8

— Euan Mason (@TreeStarMan) November 3, 2020
Talk about gaslighting 😅

— Elena Sorokina (@sorokinaelena) November 3, 2020
Bill Weir, chief climate correspondent at CNN, accused the company of replicating infamous horror character Freddy Krueger.
This is like Freddy Krueger asking what you're willing to change to get better sleep. https://t.co/NA7WcsZMPG

— Bill Weir (@BillWeirCNN) November 2, 2020
The firm responded to the backlash with a follow up tweet later in the day which read: "Changing the energy system requires everyone to play their part. That's what today's #EnergyDebate was about. As for our part, we said last week that Shell will reshape its portfolio of assets and products to meet the cleaner energy needs of its customers in the coming decades."
Shell released its quarter 3 results last week which included plans for a "reshaping" of the firm to bring it in line with the energy transition.
Chief executive, Ben van Beurden has previously said the depiction by some sectors of society of the firm as an "unwelcome player" in the energy sector bothered him no end.
However, Shell was recently urged to put its money where its mouth is after a report revealed it was still investing far more in fossil fuels than in renewables.
And earlier this year its headquarters in Aberdeen was targeted by Extinction Rebellion protestors who blockaded the entrance for several hours as part of a series of demonstrations across the city.
Recommended for you

Greta Thunberg returns to protests at JP Morgan, Barclays