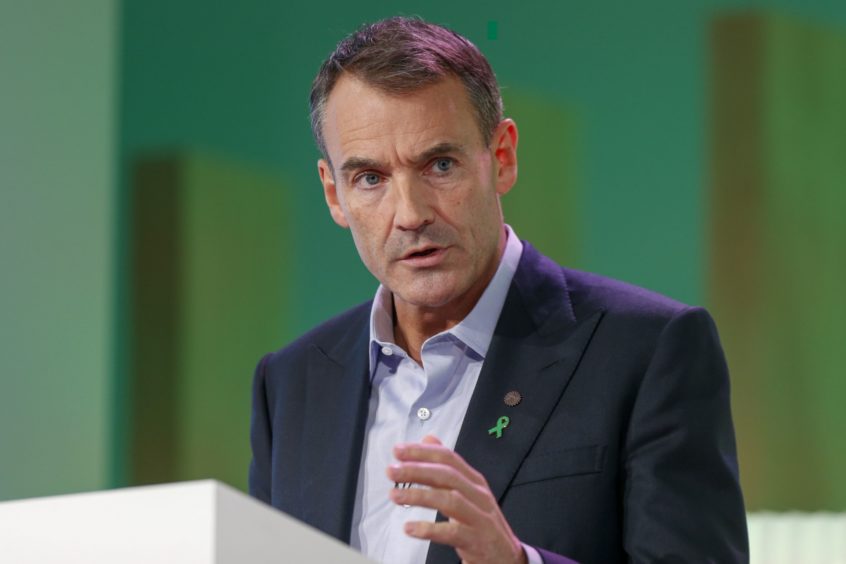 BP has made significant cuts to its oil exploration team, reduced to less than 100 people compared to a peak of over 700 before Bernard Looney's tenure, according to a news report.
Reuters cited a "senior member" of the exploration team in its report, having also spoken to a dozen former and current BP employees, it said.
The exploration cuts come as part of a climate-change-driven overhaul launched by Bernard Looney, who became CEO last year. The firm had no comment on the staff changes.
The news agency said hundreds of BP geologists, scientists and engineers have left the team in recent months having either been laid off or transferred to develop low carbon activities.
Norwegian energy firm Equinor has also made cuts to its exploration team in the UK, predominantly in London.
As part of its response to Covid and the energy transition, BP announced 10,000 job cuts globally last year, but has not disclosed the figure for Aberdeen.
Last year, UK country manager Peter Mather told a Scottish Government panel BP "won't rule out" further North Sea exploration, but the firm has said it would not explore in countries where it doesn't already have a presence.
The exploration team, led by former North Sea boss Ariel Flores, is now narrowed to searching for new resources near existing oil fields, Reuters said.
One employee told the news agency that "the atmosphere was brutal" during last year's layoffs.
Bernard Looney told investors in October that BP's hydrocarbons division remains the "engine room" of the business, which seeks to go net zero by 2050 or sooner.
He said the division would continue to deliver earnings growth out to 2025.
BP does intend to cut oil and gas production by 40% over the next decade.
However, in the North Sea alone, the company brought the new Vorlich field online last year and is still looking ahead to Clair South, the huge third phase to its project West of Shetland.
Shell has announced similar job cuts of 9,000 globally.
This month it confirmed it was making 330 upstream cuts in the UK, with the majority being in Aberdeen.
Recommended for you

Failure on D&I could cut oil firms' funding, warns North Sea's top producer