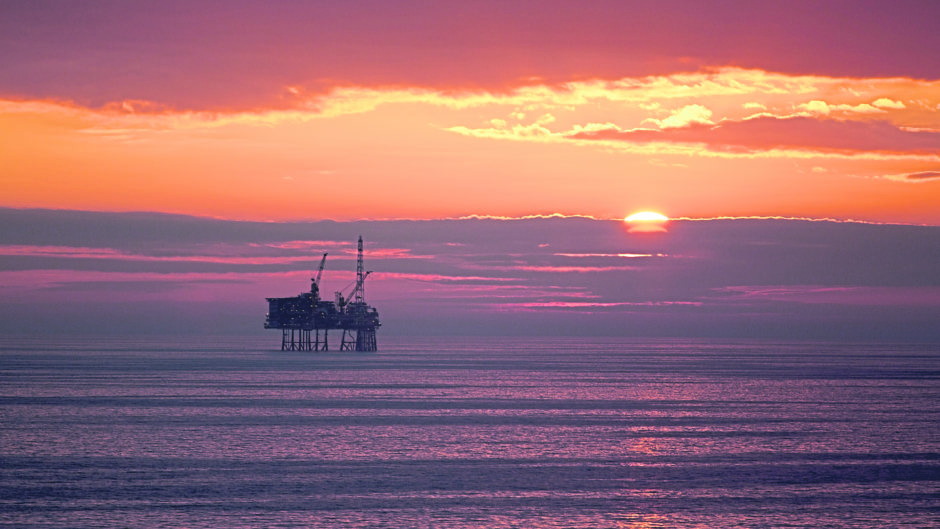 Confusion reigned today over changes to Holyrood's Covid-19 hotel quarantine rules for Scots returning from overseas oil jobs.
A trade union indicated this afternoon that restrictions were being relaxed for oil workers re-entering Scotland "from or via a non-acute country".
But it has since been clarified that only those traveling back to Scotland from "an installation in the North Sea" via a low-risk country will be allowed to self-isolate at home with their families.
The update will come as a relief to the many Scottish residents employed on rigs offshore Norway, who now won't be required to stay in a hotel.
But those working in low-risk countries in the Middle East, for example, will be disappointed that the exemption does not include them.
North-east Conservative MSP Liam Kerr accused the Scottish Government of treating many offshore oil sector employees as an "afterthought".
Since February 15, those arriving in Scotland from outside the UK and Ireland have been required to quarantine in a hotel for 10 days at a cost of £1,750.
Trade union bosses and industry chiefs have raised concerns about the impact of the policy on the mental health and finances of thousands of oil and gas workers and family members.
Last week, First Minister Nicola Sturgeon said she would consider reviewing the restrictions, but would apply "a very rigorous assessment".
Ms Sturgeon warned that granting more exemptions would increase the possibility of new Covid-19 variants entering Scotland.
Kevin Stewart, Aberdeen Central SNP MSP, said today's amendment to the managed quarantine would be welcome news to "so many people across Aberdeen".
He said: "The Scottish Government has listened to lobbying from me, my colleagues and oil and gas workers and has rightly taken a considered approach on this matter as we have to do all that we can to stop new variants of the virus entering the country as far as possible."
Aberdeenshire East SNP MSP Gillian Martin said: "I would like to thank the constituents of mine who got in touch about this issue which will affect many workers in the north-east who travel for work in the Norwegian sector."
Mr Kerr said he was "glad" North Sea workers would be able to see their families "after a difficult period of not knowing".
But he said those who work in other oil provinces and "face missing out on valuable time with their loved ones" still needed answers.
The UK Government's rules, which are less strict, state that people arriving from any of 33 red-list countries must isolate in an approved hotel for 10 days, unless they have an exemption.
Aberdeen firm Stena Drilling last week launched a petition urging Westminster to grant a full exemption to oil workers returning from overseas.
The company has drilling operations in red-list countries such as Guyana and Suriname.
The petition has since garnered almost 18,000 signatures.
Trevor Stapleton, Oil and Gas UK's health, safety and environment director, said: "Whilst we still require clarification on certain aspects of the updated regulations, we're pleased that the Scottish Government has listened to our requests to amend the current quarantine legislation.
"This amendment means that our workforce can continue vital work maintaining our nation's energy supply as we move out of the pandemic.
"Whist welcoming this amendment, we maintain our request for the sectorial exemption to be extended to cover overseas workers returning back into Scotland on field break from any non 'acute-risk' country, and instead, be allowed to self-isolate at home for the 10-day period."