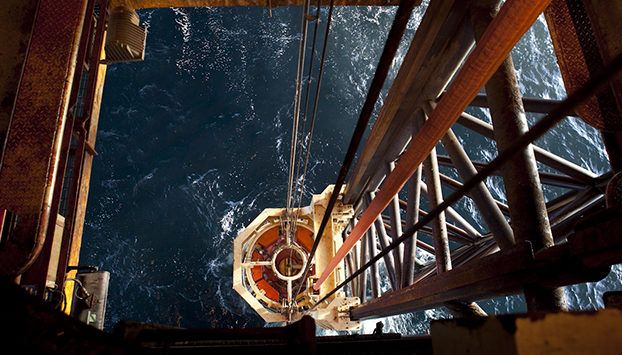 Total is set to consult with staff over a potential move to an equal time rota.
The decision to communicate with staff regarding a change to a three on, three off shift pattern comes after oil giant Shell confirmed it would be making the move earlier this week.
Companies have been considering whether to adopt the shift pattern as they look to make cost savings following the decline in oil price.
A spokesman said:"Total is considering the introduction of an Equal Time rota and will start a consultation in September with its offshore workforce"
EnQuest, BP and Chevron have all confirmed a change to their shift pattern.
The announcement comes as Total revealed its second quarter results for the year.
Total's turnover weathered a weakened marketplace thanks to a production surge.
The firm posted a net income of $3.09billion for the second quarter down only 2.9% on last year's figure.
Total's output increased 12% topping out at 2.3million barrels of oil a day.
The French company also said it would be selling its minority interests in the West of Shetland fields for £565million.
The firm struck a deal with SSE E&P UK for its 20% interests in the Laggan, Tormore, Edradour and Glenlivet fields. The agreement also includes 20% of Total's stake in the Shetland Gas Plant.
The move is part of the company's strategy to shed £5billion worth of assets this year.