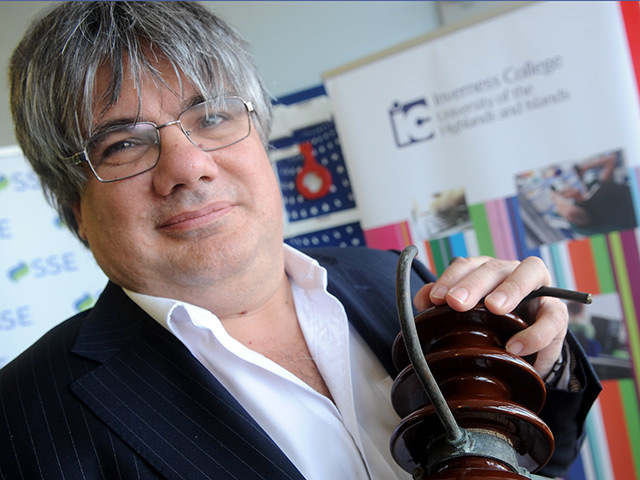 It was the "right time" for Wood Group's Bob Keiller to leave the top role, according to the firm's chairman.
Ian Marchant, who spent a decade at the helm of one Scotland's largest energy firms, said he recognised the same triggers in Keiller he experienced when deciding to leave the leadership hot seat.
"I was the head of SSE (Scottish and Southern Energy) for over 10 years when I wanted to give it up while I was still young enough to do other things," he said.
"I was 52 when that happened. I saw in Bob some similar traits and he is 51.
"He's been in a leadership position for over 10 years, and leadership can be draining actually. I could see in Bob some of the things I knew were in myself three years ago, so I fully understand his desire to quit while he is ahead and young enough to do something else."
He added: "What I found is that there were aspects of the job that I used to enjoy that started to become a pain.
"For me at the SSE, it was dealing with a new Energy Minister in Westminster, because they were changing more often than football clubs change managers.
"For Bob, it was about the amount of travel he was starting to do. It was starting to grate on him. For me that's a taletell sign that's it's time to take a step back."
Marchant spoke to Energy Voice after Keiller confirmed his retirement from the firm.
Wood Group's chief operating officer, Robin Watson, will takeover as the company's leader from January 1.
"We had a ready-made success with Robin," he said.
"When I took over as chairman 18 months ago I knew I would see a succession like this.
"I have been working with Robin for the past 18 months to get him ready for this."
When pressed on the timing of Keiller's exit, Marchant said it was decision both he and Keiller made to give his successor a fresh start.
"Robin having a clean start of the year was important," he said.
"We are just about to set the budget for the next year, so Robin, as CEO, needs to own that."
However, he did concede the takeover talks surfaced several months ago and have been boiling away ever since.
"Discussions around succession planning have been going on for some months, but the conversation on timing has been more recent," he added.
Marchant said Keiller is plotting his next move, which could include pursuing "virtuous" business ventures.
"The first piece of advice I gave him is to take a holiday and he is. When he leaves us he's going on a trip planned for a long time, far away," he said.
"My second piece of advice was to think carefully about what you want to do and put a framework around it.
"Bob has the ability and is in a place in his life where he can put some enjoyment ahead of any other currency."
He added: "There comes a time where you say let's start a second curve. My understanding is that Bob is there."
Marchant said his immediate focus was prepping Watson for the takeover date, which includes readying him to lead in the "new normal".
"There's rarely a clear, right time for this, but I don't think that we're in a downturn," he said.
"I think that we are in a new normal for oil and gas."
The strapline "lower for longer" oil majors like Shell and BP have touted is more than a downturn catchphrase, but instead a sound description for the years ahead, according to the chairman.
"I think it could be quite a bigger 'lower' and quite a bigger 'longer'," he said.
"Bob has done a great job navigating us down one side of the downturn but the reality is what next, and the what next is what Robin will be focusing on.
"My first priority is that we get Robin to settle in, because it is a step up and one of my jobs as chairman is to help that person make that step."
Priorities two and three include helping customers navigate the new normal and continuing to push the cost efficiency agenda, which he likened to peeling an onion.
"You take off one layer and you realise there's another layer," he said.
Wood Group will also continue to pursue acquisitions in a bid to de-risk the business.
"The priority of the next year is to continue the path of sensible baby steps away from oil and gas only," he said.
Marchant referenced Wood Group's recent takeover of the Automated Technology Group (ATG) as a sound reflection of the strategy. The move enabled the firm an entryway into the manufacturing automation market.
He added: "This is the right time for Bob, it's a good time for the company and I could see both Bob and Robin walking around the office with big smiles on their faces today, which is what you want to see."
Recommended for you

Port of Aberdeen appoints former Ithaca boss as new chairman