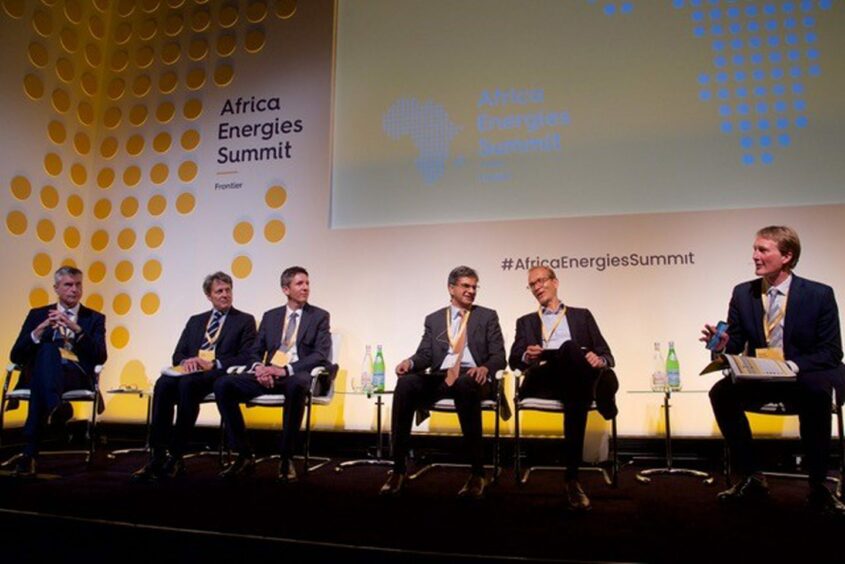 Exploration is back, emissaries of some of the world's top oil companies have said, with Africa in a strong position to meet new demand.
Attending the Africa Energies Summit, the room was full – with talk of an overflow suite – and a sense of optimism in the air. The double success off Namibia, at Venus and Graff, following Baleine off Cote d'Ivoire in September 2021, has demonstrated the opportunities in sub-Saharan Africa's offshore.
High prices, new support for energy security in the European Union and concerns around COVID-19 largely passed, people seemed eager to talk the talk.
Major interest
"Exploration is part of the transformation and part of the solution," said TotalEnergies' exploration manager for Southern Africa William Gordon Canning.
There is a need to maintain production and "high grade our portfolio, both in terms of costs and emissions".
The French company sees two ways in which exploration can work. First, in the provision of "material high impact exploration for future high grade projects" and second opportunities near existing infrastructure.
Eni's head of upstream Luca Vignati put forward a similar plan for his company's outlook. Eni has made much of its successes in Block 15/06, offshore Angola. At Baleine, meanwhile, it plans to begin producing in 2023.
Vignati also noted opportunities for gas production in Africa. While historically gas has offered little value to explorers in the continent, new ways to export, in addition to backfilling North African pipelines, offers new opportunities to reach European demand.
Libya, Algeria and Egypt all offer scope for new gas resources that could be exported.
"New countries may become exporters of gas, as in the case of Congo [Brazzaville]. It will be an exporter of LNG," Vignati said. "We are not targeting tens of millions of tonnes per year. We are targeting two phases. The first phase will be 1.8-1.9 million tonnes per year, the second phase will be 3 million tonnes."
Shell will not enter any frontier markets after 2025, the company's Ben Mee told conference attendees. "We're looking very selectively."
Drilling in
The company drilled the Graff success early this year and is now working on the Jaca well, off Sao Tome. Next year, it will drill a well in Mauritania's C10 block.
Capricorn Energy is working on plans to bring its C7 block in Mauritania to a point where it is ready to drill. The company has not made a decision as yet but Eric Hathon said that a lot of the work had been done to get ready.
The Dauphin prospect is updip from the 2004 discovery Pelican. "We think we've got a billion barrel of prospective liquid resource, it will probably be an oil rim with a gas cap."
Capricorn will have to take a drill-or-drop decision in April 2023 on the licence. "My hope is that by this time next year we are well into planning the well we intend to drill," Hathon said.
Eni is reportedly planning to drill a well in Mozambique's Block A5A, in the Angoche Basin, this year.
Turning Orange
Total plans to return to drill two appraisal wells on its Venus discovery in the third quarter. Shell aims to return in the third or fourth quarter to appraise its Graff find.
Beyond these wells, South Africa's Orange Basin will come under increased interest. Shell and Total are working on Block 5/6/7, although seismic has proved to be hard, given some adverse court rulings.
Africa Oil and Eco Atlantic also talked up opportunities in this area. Initially, Eco will drill the Gazania-1 well, with CEO Gil Holzman saying it might spud by the end of August or early September.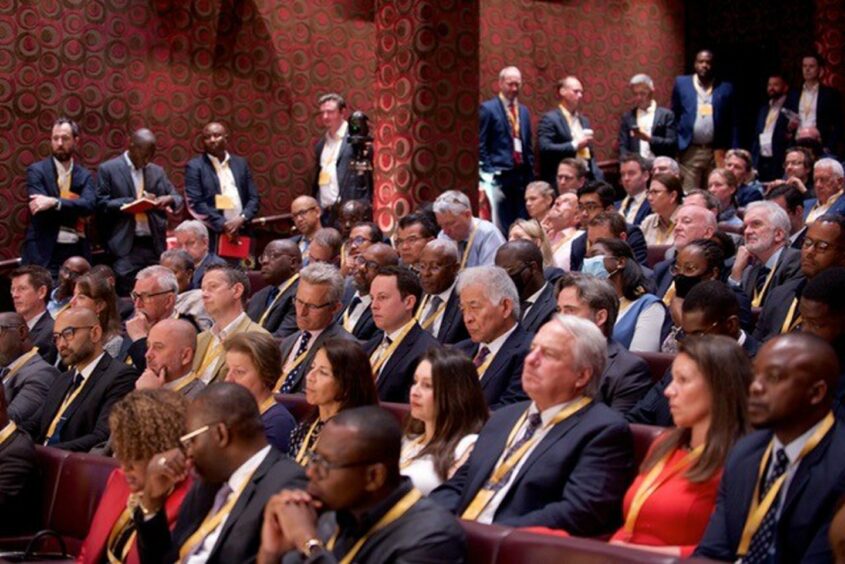 Africa Oil's Keith Hill, meanwhile, compared Block 3B/4B to Shell's Graff play.
Total allocates around 35% of its drilling capital to mature basins, 50% to emerging basins with proven petroleum systems and 15% to frontier areas. This year, it will drill 18 wells and target 1.3 billion barrels of resource.
Given all these plans, it was little surprise that CNOOC International's Paul Freeman would comment that "rig availability is becoming a real squeeze".
The Chinese company is planning to drill the Tigre prospect, and perhaps the Seal prospect, in Gabon. The former is pre-salt, the latter post salt. "We have plenty of equity available if someone wants to come in for the ride on that," Freeman said.
Seismic
Gordon Canning noted "important" data programmes in Mauritania and Senegal in recent years, into the Joint Development Zone (JDZ) off Sao Tome & Principe, in addition to the areas around Southern Africa.
"Modern seismic technology has been key in ensuring prospectivity and ultimately is behind certain encouraging discoveries," he said. He cited Venus as being such an instance, with success despite the "complexities of a very frontier basin".
Seismic programmes are one way to measure industry appetite and TGS' executive vice president Will Ashby noted a "significant increase" in revenues in the first quarter in frontier basins. "We are now seeing oil companies spend money to get their hands on data in Africa," he said.
International oil companies have begun to work out how to achieve their net zero commitments. Some of that will involve a reduction in output.
New players
"Leadership in exploration is diversifying. We're seeing leadership from companies across the globe going to explore internationally," Ashby said, such as state-run companies.
"They might step up to fill some of the gap left by supermajors when they diversify into renewables. Indeed, some of the smaller and mid-size companies are also seeing opportunities where the big players may be cautious."
On that latter note, Tullow Oil's Rahul Dhir said exploration was substantially more focused now. "As a smaller company it's about focus and shorter cycle – adding value in the next year or two. It is different to what it was in the past."
Short cycle was a phrase that recurred from a number of companies, both operators and service companies. PGS' VP Nathan Oliver said 2022 would be the "most active year for 4D [seismic] activity that we've ever seen as an industry. The fundamentals are there. We're seeing an upward slope."
In the short term, therefore, the industry looks well positioned for better times ahead. In the longer term, amid net zero plans and increasing pressure on finances, the challenges should not be ignored.
Updated on May 20 at 10:14 am to correct Luca Vignati's title and add Eni's plans for a well in Mozambique. 
Recommended for you

Namibia: Shell and TotalEnergies giant oil discovery threatens resource curse