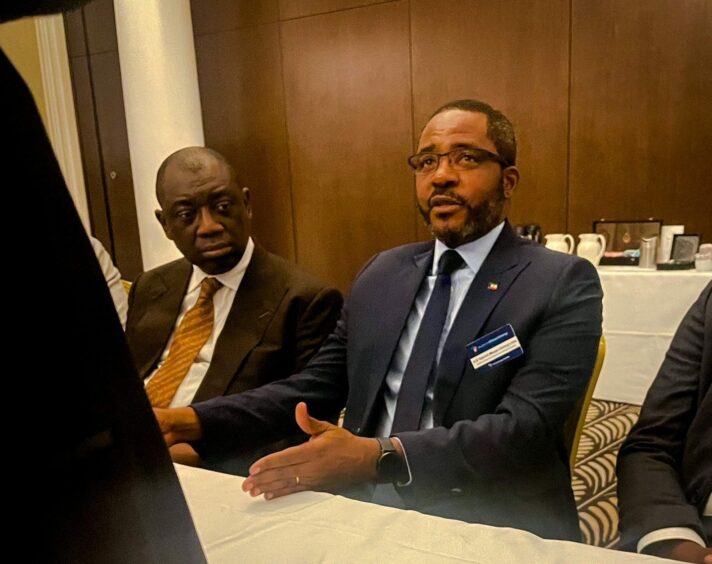 Equatorial Guinea has plans to overhaul it Zafiro field and expects new gas developments coming shortly – but sees access to capital as a continued challenge.
ExxonMobil is coming towards the end of its licence at Zafiro, which ran into technical challenges recently. Production is ongoing, via the Serpentina and Jade facilities, even while the floating production unit (FPU) is offline.
Production reached 12,000 barrels per day at the field last week, Minister Gabriel Mbaga Obiang Lima said at an event hosted by the African Energy Chamber (AEC).
The plan to restore production involves reconnecting wells in February. Then output will gradually increase.
"Production is not at the level we would like. We intend to own the asset and we need a new plan of development, which will take different things into consideration," he said. Many wells need to undergo workovers, he said, in order to make it fit for the long term.
"We may need a new FPSO, we may need a new platform, but we also need to know how much funding we will require. We are talking with different operators and they are helping us make that decision. The key thing will be to have the right operator to work with us," the minister said.
Obiang Lima went on to say there would be good news soon on Equatorial Guinea's plans for a gas mega hub.
"We have two additional fields and we will have a deal very soon with Marathon Oil and Chevron to process more gas and export more LNG," he said. "Our objective is gas," he continued.
Financing plans
Talking alongside the minister from Equatorial Guinea was Afreximbank head of client relations Rene Awambeng.
The latter noted the importance of finding capital for new projects in Africa – and the role of Afreximbank in shoring these plans up.
The bank is the single largest source of financing for oil and gas in Africa, Awambeng said, and is in the process of setting up a new fund.
"We must finance the transition we believe in," he said. The bank is partnering with African Petroleum Producers' Organization (APPO) "to set up a new bank called the Africa Energy Bank, which we expect to launch this year".
Afreximbank aims to mobilise funding for investment, he said. "We expect to capitalise this bank with $2 billion at its inception so we can deliver on the mandate to continue to support energy," Awambeng said.
The official went on to voice support for the Pan African Payment System, which aims to allow African entities pay for goods and services in local currencies. Awambeng said this would mean a Ghanaian could acquire Nigerian goods with payments in the Ghanaian currency, "instead of passing through the US dollar system".
Recommended for you

APPO sets timetable to launch African Energy Bank