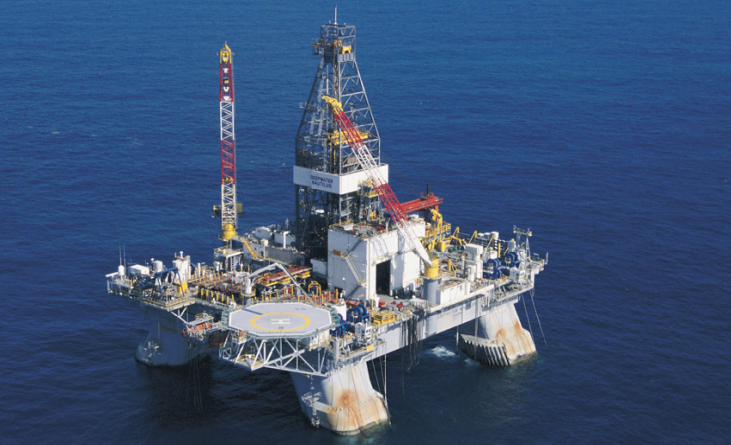 Deep-water drilling activities are bouncing back in Southeast Asia following a lacklustre 2020 with overall spending expected to rise 51% this year to $504 million and almost back to 2019 levels, estimates from Rystad Energy show.
The low oil price environment, COVID-19 containment measures, and rig suspensions, led to a slow period for deep-water activity in Southeast Asia. But that looks set to change.
Nine floaters were contracted across the region in 2020, according to research consultancy Rystad. However, this year is set for a comeback – despite some political instability – as based on the current backlog, seven floaters are already lined up for Southeast Asia, which will boost spending, Rystad said in a report.
National oil companies (NOCs) are expected to carry out most of the work. Thailand's PTT Exploration & Production (PTTEP) has a busy schedule in Malaysia and Myanmar. Seadrill's ultra-deepwater drillship West Capella has been awarded a firm contract for four development wells at the Siakap North Petai oilfield, off the west coast of Sabah in Malaysia, while the Hakuryu-5 semi-submersible, owned by Japan Drilling, is currently drilling an appraisal well on Block M9 in Myanmar.
Some upstream investors in Myanmar, including TotalEnergies and Woodside, have suspended exploration and development plans in the country following reports of human rights violations, extreme violence and political instability. However, other companies, such as PTTEP and POSCO, are pressing on.
Malaysia's Petronas used the West Capella for exploration and appraisal wells in early 2021. Currently, Petronas does not have any floaters on contract, but is due to award one for the Limbayong deep-water development. TechnipFMC landed contracts for subsea front-end engineering design and integrated engineering, procurement, construction and installation for the Malaysian project's planned 10 wells, and drilling is expected to start in the third quarter of 2022, reported Rystad.
A drillship will most likely also be used at Petronas' Bestari field in Block R. Bestari is expected to be developed as a tieback to the Limbayong floating production, storage and offloading (FPSO) facility, added Rystad.
Majors have also lined up work in the region. Shell has been active in Southeast Asia this year, with the ultra-deepwater Maersk Viking drillship used for two wells in Brunei. In April, Shell awarded another contract to the Maersk Viking for four development wells at Gumusut-Kakap off Malaysia. Work is expected to start at the end of 2021.
While development and infill wells make up a large share of the work lined up for floaters, exploration activity is also expected in the region, said Rystad. Mubadala Petroleum is planning to drill two exploration wells in Block SK320 off Sarawak, Malaysia, starting in the fourth quarter of the year. The Lada Putih-1 well is scheduled to be the first well, planned to be drilled by Transocean's Deepwater Nautilus. Mubadala has also made other gas discoveries in this block in recent years, including Pegaga.
Mubadala operates the Pegaga gas field development offshore Sarawak. Output is forecast at up to 5.16 billion cubic metres per year and will feed the Binutlu LNG export plant. Mubadala, which operates the field on behalf of partners Petronas and Shell, is aiming to start production by late 2021. Mubadala Petroleum has put its Southeast Asia portfolio up for sale.
TotalEnergies has not drilled a deep-water well in Southeast Asia since its exploration campaign on Block DW-N off Malaysia in 2018. However, the French company is now planning to drill a second exploration well in the same block late in the year.
Also in the fourth quarter, Petronas is expected to drill two exploration wells, one each on Block SK313 and Block SK301B offshore Sarawak.
Meanwhile in Indonesia, Harbour Energy is expected to use the semi-submersible Noble Clyde Boudreaux for a two-well appraisal program on the Tuna Block, starting anytime now.
Significantly, deep-water upstream projects are increasingly important for Southeast Asia, where new investment in production is critical to meet rising demand for oil and gas, as economies continue to expand.
Research from Rystad Energy suggests that deep-water upstream assets will likely make up a larger share of projects reaching final investment approval – from 20% in 2022 to around 70% in 2024.
Recommended for you

Malaysia's MISC teams up with Japan's Mitsui and Korea's SHI on CCS