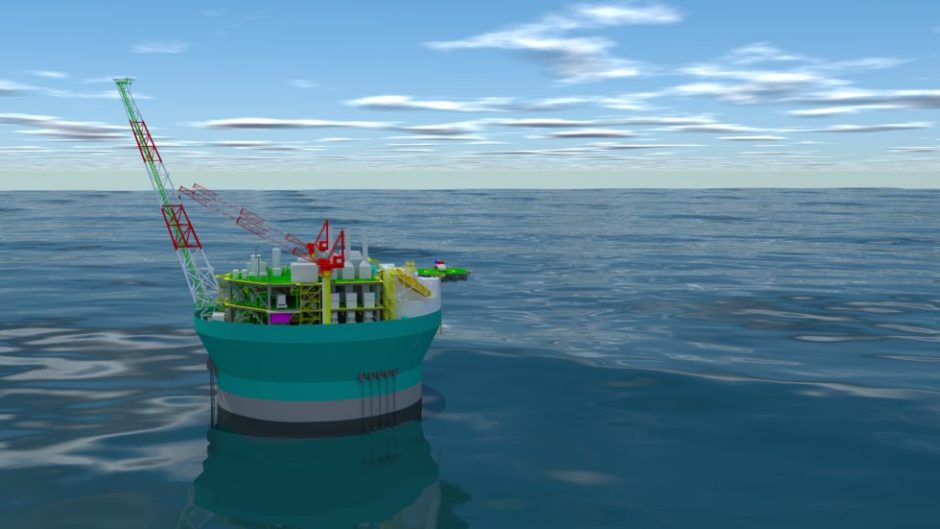 North Sea engineering, procurement and construction (EPC) contract awards are anticipated to total more than $4 billion (£2.8bn) in 2021.
And more than half of that is still to come, with about $2.5bn (£1.8bn) of spend yet to be awarded this year, according to analysis from Westwood Global Energy Group.
The "key EPC opportunities" will likely come from four offshore projects; Siccar Point Energy's Cambo, Shell's Jackdaw, Harbour Energy's Tolmount East and Aker BP's Frosk.
All four projects are likely to be sanctioned this year.
Between 2021 and 2025, Westwood Global is predicting offshore EPC contract award value in Europe to average about $6bn (£4.3bn) a year, assuming Brent crude stabilises at $60 a barrel by 2022.
Across the period, total spend is expected to be around $28bn (£20bn), with floating production systems accounting for approximately 19% of that.
Again, awards are expected as part of Siccar Point's Cambo development, West of Shetland.
Further spend is likely to come as part of Equinor's North Sea Rosebank project, as well as from Shell's interests offshore Norway.
But, Dominic Stirling, an analyst at Westwood Global, said that some projects, particularly those in the UK, are at "potential risk" due to the "environmental backlash".
Last week, activists staged a sit in at a UK Government building in Edinburgh in opposition to the 800-million-barrel Cambo field.
Siccar Point operates the field with a 70% stake – Shell owns the rest.
An environmental statement for the project was submitted to the UK Government earlier this year.
It sparked outrage from many environmental groups, with claims developing the field would be at odds with the UK's commitment to decarbonise.
And Mr Stirling says its likely that other projects will be met with similar backlash in the coming years.
He said: "If these actions by environmental groups get recognised by the UK Government, there's a possibility that some of these projects will get delayed further or will have to undergo stricter assessment in order to get sanctioned.
"Similarly to Cambo, the Jackdaw field has also faced some scrutiny in terms of its environmental footprint."
He added: "A lot of these projects that are getting sanctioned, particularly in the UK, will have to adhere to quite strict environmental regulations."
Westwood Global also expects there to be a "flurry" of projects in Norway up to 2023, as operators look to sanction developments to "make the most" of the current tax incentives.
As a result, some developments that would have been at the "latter end of the forecast" have been brought forward, leading to a drop off in 2025.
This could lead to an "increasing number" of electrification projects being tables in the next few years.
EPC opportunities over the next few years are also likely to be buoyed by the development of carbon capture and storage around the North Sea, Westwood Global said.
Equinor sanctioned its Northern Lights project last year while work is ongoing to get several similar initiatives in the UK off the ground, such as Acorn and Net Zero Teesside.
Recommended for you

Sweet 16: The key North Sea projects due to come onstream before 2027