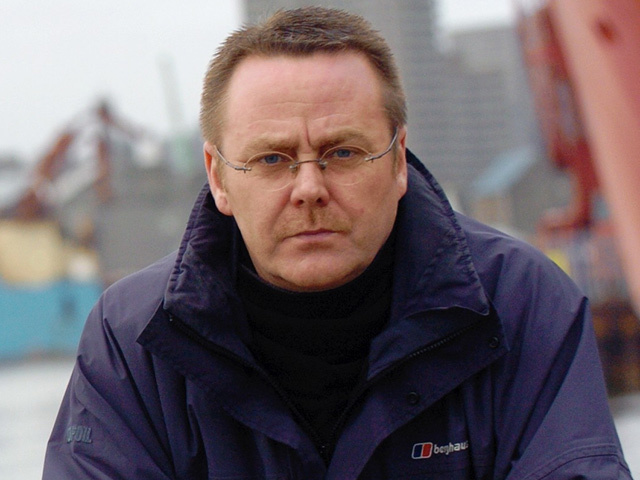 Oil giant Total's attempt to justify planned offshore rota changes was "arrogant, cynical and patronising", a union boss has said.
RMT regional organiser Jake Molloy said a recent study showed three week, equal time rotas were "detested" by workers.
Total's offshore staff are represented by Unite, not RMT, but Mr Molloy said he spoke up because many of his union's members are employees at North Sea contractors. He believes operators' decisions can influence contractors.
He called for Total to "stop the madness" and engage with employees.
In an internal memo, Total's UK managing director said the shifts would be "more efficient" and pledged to give crew a "fair pay rise".
A Total spokesman said the firm continued to talk to crew and their representatives about schedule changes.
READ: EXCLUSIVE: Total insists case for changing rotas is strong, says it plans to recruit offshore
Total's recent acquisition of Maersk Oil means it has a number of different rotas across its sites and the company wants to introduce a uniform system.
But plans to switch Total workers' rotas from two weeks on, three weeks off (2:3) to three on, three off (3:3) have led to industrial action ballots.
The Unite trade union said on Friday that 96.8% of its members at Total's Shetland Gas Plant had voted in favour of a strike.
Workers on the Alwyn, Elgin and Dunbar platforms are also being balloted, with a result expected on June 28.
A recent study by Robert Gordon University said crew on 3:3 schedules were nearly twice as likely to experience ill health as those working 2:2.
But in his memo, Jean-Luc Guiziou said Total's own research showed most "incidents" occurred in the first week of a trip, rather than the following weeks.
Mr Guiziou said workers can become "disconnected" if they are away from their posts for too long.
He also said Total's proposed changes would be "in line with what is commonly worked across the UK continental shelf".
READ: Mental health link with offshore rotas shouldn't be overstated, says employment expert
Mr Molloy said increasing the number of days workers spend offshore was unsafe and urged the firm to put former Maersk workers onto Total's 2:3 rota.
He also said the shift changes would do nothing to address concerns about workers becoming "disconnected", as the period between trips offshore would still be three weeks.
Mr Molloy added: "The Total managing director concludes with one final, cynical effort to persuade his beleaguered employees this is a good deal, when he talks about a "fair pay rise".
"This really is appalling given the fact these workers have seen nothing but cuts to pay and conditions while many work colleagues have been made redundant.
"He should ask his employees if they want a pay rise, but moreover if they want to move to 3:3 to get it. I think I know what the response will be.
"Mr Guiziou hopes for a conclusion 'that is satisfying to us all', but I fear his vision of what constitutes 'satisfying' will inevitably differ significantly from the vision of his employees and contract employees."