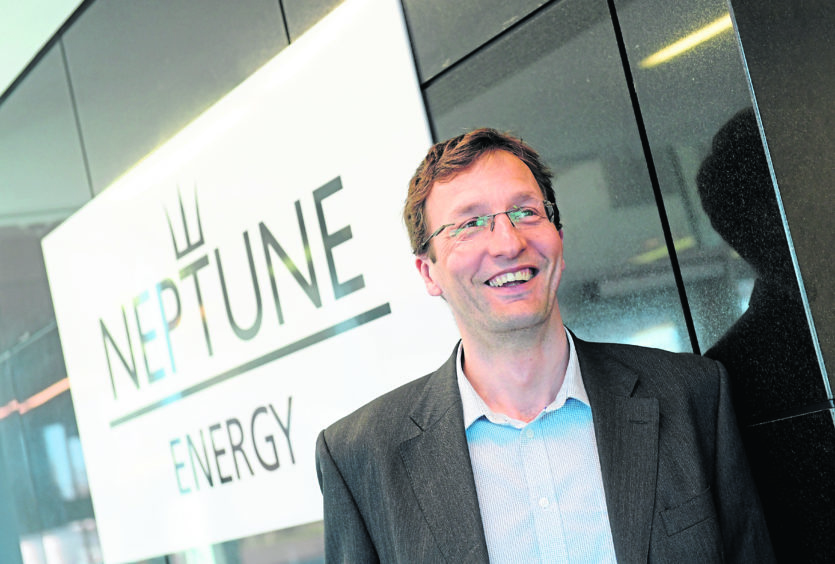 Neptune Energy's North Sea boss said yesterday he is excited by "growth potential" in the UK, with plans for new exploration to boost its projects.
The private equity-backed group enjoyed a near-15% increase in pre-tax profits for the first half of the year, partly due to "strong production" from its Cygnus gas field in the UK.
Meanwhile the company announced that construction is due to begin in the second quarter of next year for its Seagull project, with first oil coming in 2021.
The 50 million-barrel development will be tied back to BP's Etap platform in the central North Sea.
With pre-tax profits lifted 14.5% to £315 million, on revenues of £1 billion, up 16% year-on-year, UK managing director Pete Jones said he was "pleased with the direction of travel and looking forward to the future".
The firm, which employs 140 people in Aberdeen, announced it had added extra value at Cygnus by bringing the ninth well – A5 – online, with plans for a tenth and "further wells" underway.
In May, the field produced "record levels" of than 320 million cubic feet of gas per day for 15 days.
The company sees "potential in excess of 600million per day" in the area, although export capacity may constrain that.
Mr Jones said: "We're focussed on the plan for the 10th. We're mapping out the rest of the area in terms of opportunities. We see potential around Cygnus and the wider Greater Cygnus Area and we are also looking to the Oil and Gas Authority's (OGA) 32nd licensing round.
"We are focussed on Cygnus which we see as a long-term hub."
The OGA's 32nd licensing round is currently open, with Neptune seeking further acreage in the central North Sea around Seagull and the southern sector for Cygnus.
Mr Jones added: "Cygnus, Seagull and exploration is what we're focussed on. It is a lot to work on but there is a lot of opportunity, which I'm excited about.
"I think the key thing for us is it is about growth and I'm excited about the growth potential in the UK.
"Exploration is a key part of that because we have a relatively young portfolio, Cygnus is a recent development and we want to be selective about any M&A or new developments from exploration to maintain that long-life, low-cost business."
On growth plans, Spirit Energy, Neptune's partner in Cygnus, is being put up for sale by its parent Centrica, although Mr Jones would not be drawn on whether Neptune might go after its portfolio.
The two companies are also in a dispute on capacity at Cygnus to be used for Spirit's Pegasus project, which the OGA got involved in nearly two months ago.
Mr Jones said it remained a "work in progress" in terms of reaching a resolution.
Recommended for you

Chris Cox and Curium Resources going after North Sea's untapped discoveries