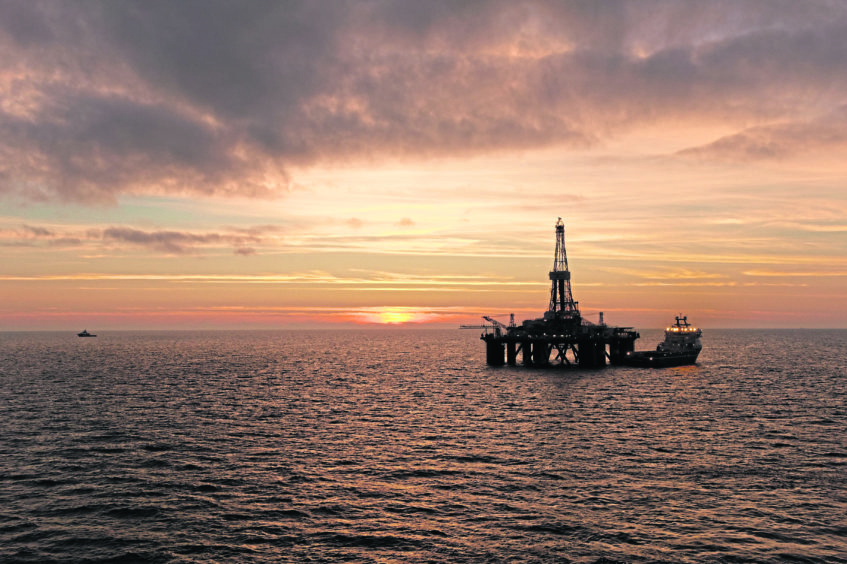 It's hoped commitments to put energy transition "at the heart" of economic recovery plans could go some way to reversing negative trends in the oil and gas industry.
Aberdeen and Grampian Chamber of Commerce's (AGCC) 32nd oil and gas survey, which was published today and carries the views of 100 firms, exposed the level of pessimism that currently exists in the sector.
According to the study, the Covid-19 pandemic and oil price crash have caused business confidence across the UK North Sea to slump to levels not seen since the 2015 downturn.
Consequently, a fifth of contractors are expecting to have to make further cuts to their workforce next year, on top of the thousands of jobs that have already been lost in the sector.
The majority of firms were able to make use of the UK Government's job retention scheme, with 83% of respondents to the survey signing up for the initiative.
However, Mairi Spowage from the Fraser of Allander Institute, which carried out the research alongside AGCC, says the winding up of furlough in March is likely delaying an inevitable surge in job losses.
She added: "The scheme has been instrumental in keeping unemployment low – in terms of official measures it's still not showing a big change. But, it is coming as employers start to struggle throughout the winter months.
"As the furlough scheme comes to an end at the end of March we are likely to see an increase in unemployment as those who aren't able to keep staff have to make some hard decisions."
John Boland, regional officer at Unite union, previously warned that the extension to the initiative came "too late" for thousands of job losses in the oil and gas sector.
The survey also revealed that North Sea firm's confidence in Aberdeen to maintain its place as an energy hub has diminished, with half being either not at all optimistic (23%) or only slightly optimistic (27%) about its long-term future.
However, the report's authors say it's important to bear in mind the specific challenges the Granite City was facing when data was being collected.
Shane Taylor, research and policy manager at AGCC, pointed out that Aberdeen was just coming out of a local lockdown and there was a "real challenge" around sentiment in the city.
He added that government support for the energy transition announced after the survey had closed in October might have eased frustration.
Ms Spowage also highlighted a number of "encouraging announcements" that put energy transition and net zero at the centre of government's plans.
Last week, Boris Johnson released details about a new 10 point plan aimed at sparking a "green industrial revolution".
That was followed by the UK Government outlining proposals to double the amount of renewable energy projects getting support in the fourth round of the contracts for difference scheme.
Mr Taylor said: "Following the challenges that we've had, not only have firms accelerated their ambitions to engage in the energy transition but we've also seen government clearly look to support industry as well.
"A lack of pace is one of the key drivers around the pessimistic outlook on Aberdeen but equally we're now beginning to see that change. We're hopeful that figure will improve and that it will begin to bounce back in the years to come."
Martin Findlay, senior partner at KPMG in Aberdeen, which sponsored the survey, agreed that uncertainty could have led to the sector adopting a "glass half empty" stance.
He added: "The UK Government's 10 point plan directly namechecks offshore wind, hydrogen and carbon capture. That should play to our strengths and if you view that as an opportunity then you'd be a lot more optimistic."
Recommended for you

PM commits to new North Sea licensing, round could open next month