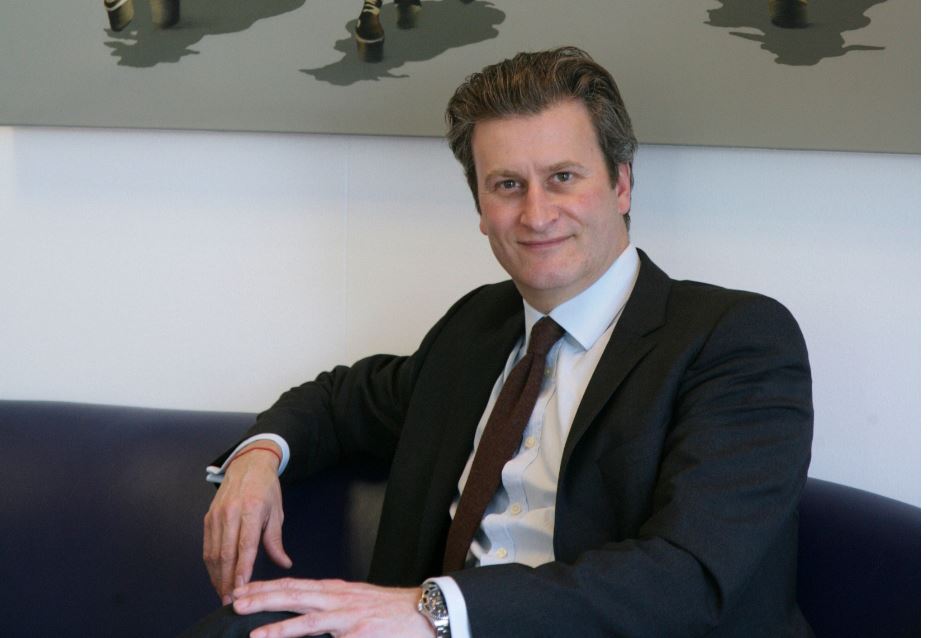 Scottish oil company Cairn Energy has agreed to sell its stakes in the Catcher and Kraken fields in the North Sea to Waldorf Production for £330 million.
Cairn said the fields were "falling into natural decline" and that the cash would help it pursue strategic goals at an "opportune time".
The Edinburgh-headquartered firm holds a 20% interest in Catcher and 29.5% of Kraken, operated by Premier Oil and EnQuest, respectively.
They are currently the only producing assets in Cairn's portfolio, but are now expected to be offloaded in the second half of 2021.
However, Cairn has clinched a deal to buy 50% of Shell's interests in the Western Desert, Egypt, for £230m, which will add production of 33-38,000 barrels of oil equivalent (boe) per day.
Waldorf announced its arrival in the North Sea in 2019 with the acquisition of Endeavour Energy UK from Houston-headquartered Endeavour International.
That deal gave Waldorf non-operated stakes in the producing Alba, Bacchus, Bittern and Enoch fields and the Columbus development project.
Waldorf, incorporated in the UK in August 2019, is managed and owned by an experienced team led by Jon Skabo and Erik Brodahl, who founded the company with support from a consortium of investors.
Waldorf chief executive Mr Brodahl is a Norwegian entrepreneur with 25 years' experience in oil and gas private equity and business development.
He said he was excited by his firm's latest "transformational" acquisition, which will boost Waldorf's production to 22-25,000 boe per day.
Waldorf has also snapped up a 20% interest in block 22/1b and 15% of block 22/1a from Ithaca Energy.
The first of these two blocks contains the Fotla prospect, where an exploration well is expected to be drilled in the second quarter of 2021.
If successful, the discovery could be swiftly tied back to the Alba oil field.
It follows last night's news that Neo Energy was continuing its spending spree with a £450m swoop for fellow private-equity backed North Sea oil firm Zennor Petroleum.
Cairn, meanwhile, said it was "extremely confident" of recovering the $1.2 billion (£865m) awarded to it by a tribunal following a long-running tax dispute with India.
London-listed Cairn said it had taken steps to have the award "recognised in certain major jurisdictions in which Indian sovereign assets have been identified".
Cairn provided the update in its full-year 2020 results statement, which showed pre-tax losses of £84.5m, against profits of £86.1m in 2019, on revenues of £284.3m, down 26% year-on-year.
Production totalled 21,350 boe per day last year, down from 23,739 in 2019, while the average price generated per barrel fell to $42.56 from $65.70, excluding hedging gains of $7.27 per barrel.
The company has budgeted £65m for its participation in exploration and appraisal campaigns in the UK North Sea and Mexico in 2021.
Offshore UK, Cairn has a 50% stake in the Jaws prospect, which Shell is expected to drill in the second quarter of 2021.
Cairn received its interest in the licence last year through a swap deal with the British-Dutch giant.
Shell got a 50% interest in the nearby Diadem prospect, which Cairn aims to drill in the second quarter of 2022, with a site survey under way.
Cairn has finished reprocessing 2D seismic data on licence P2468 in the East Orkney Basin.
Shallow boreholes and geophysical data will be acquired in 2021 to inform a decision on the acquisition of 3D seismic over the acreage.
The company recorded "unsuccessful costs" of £14m in the UK on the relinquishment of the Agar-Plantain licence.
Cairn farmed into the project in mid-2018, acquiring a 50% stake in the Agar-Plantain well, operated by Azinor Catalyst, and 25% of the wider P1763 licence area, operated by Apache.
Announcing the discovery in November 2018, Azinor said Agar-Plantain held recoverable resources of 15-50m barrels of oil equivalent.
But Cairn said today it had concluded that the discovery was "not commercially viable in a lower oil-price environment".
Recommended for you

Harbour Energy achieves first gas from delayed Tolmount project