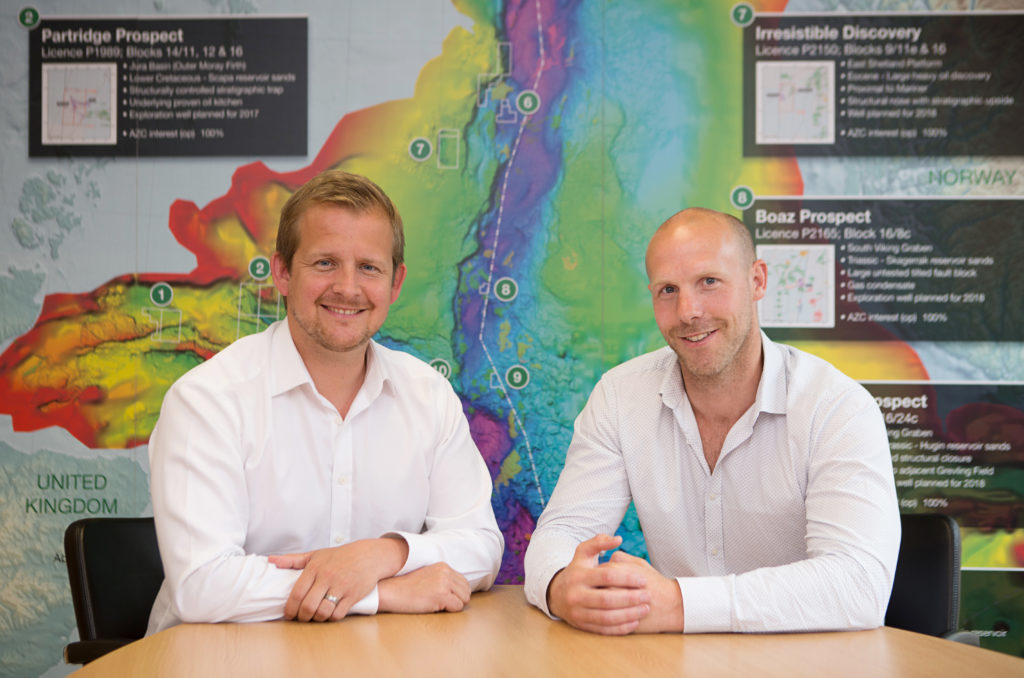 North Sea explorer Azinor Catalyst is undergoing voluntary liquidation in the wake of a series of relinquishments and deals to offload its North Sea licences.
Filings lodged with UK registrar Companies House show the company passed a voluntary resolution to wind up in January 2022, with representatives of services firm BDO appointed as liquidators shortly after.
According to filings from February 2023, this process is still ongoing.
The decision to wind up the firm follows the sale of licences to Australian-listed explorer Finder Energy (ASX:FDR) in a series of deals in 2020 and 2021, though Finder is understood not to have acquired the company.
Formed in 2014 by Nick Terrell and Henry Morris, Azinor was part of the Seacrest Capital-backed Azimuth Group, based in Bermuda.
The upstream explorer held a series of exploration licences and what it said was "one of the most extensive, latest generation seismic databases in the North Sea" which informed its strategy for targeting and grading opportunities.
Filings show that by end of 2020 Azinor had just three employees, while a recent biography of former managing director Mr Terrell notes that it "was sold in 2020."
It follows reports Seacrest had received unsolicited offers for a takeover of the company in 2019.
Its last set of accounts record that as of the December 31 2020 it had more than $500,000 in commitments and contingent commitments in excess of $177m related to various licence expenses.
Agar-Plantain and Goose
The same accounts note that in January 2021 the firm and its partners relinquished North Sea license P1763 containing its Agar-Plantain discovery.
Drilled in 2018 near the Beryl area, Azinor operated the well with a 25% working interest, alongside Cairn Energy (50%) and Faroe 25%. Recoverable resources were estimated at 15-50 million barrels of oil equivalent (boe)
Yet Cairn – now Capricorn – said later it had concluded that the discovery was "not commercially viable in a lower oil-price environment", taking a £14m hit on the relinquishment.
Azinor later struck deals to transfer P2502 and P2524 to Finder, alongside the P2317 Goose licence some months later. Both Mr Morris and Mr Terrell left Azinor and joined Finder around this time.
Thought to hold mean recoverable resources of 75 million barrels, Goose lies north of the Claymore field around 108 miles northeast of Aberdeen and also contains the Long Bird prospect.
Finder later relinquished the licence in May 2022 after it failed it secure a farm-out partner.
According to the liquidators' report, Azinor held rights to three sale and purchase agreements relating to these licences. This included a 12.5% share of any gross exit profits from future farm outs or sale, or the right to convert the share into a 3% royalty on future sales revenues if the licence reached production.
While these were marketed to 20 parties, only two offers were received and administrators therefore accepted an offer of £80,000 from Azinor's parent firm, Azinor Petroleum Ltd.
Azimuth Group could not be reached.
Seacrest Capital has also been approached for comment.
Finder still holds stakes in licences P2502, P2524, P2530, P2528 and P2527, and executed a string of farm-out deals with Dana Petroleum late last year. Its 2022 annual report notes the firm is "actively seeking farmout partners" for each.