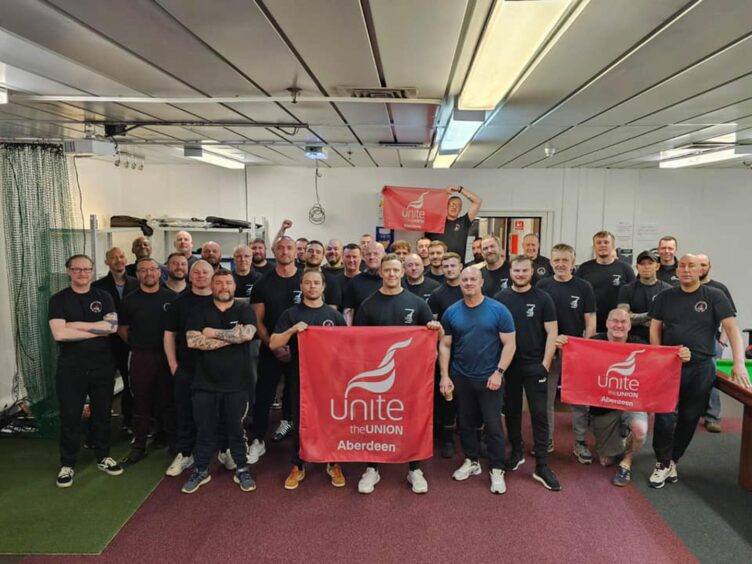 Unite the union has announced around 1,650 contractors will begin two new rounds of 48-hour strike action next month.
It is the latest planned action by union members employed by Petrofac, Wood, Stork, Sparrows and Bilfinger, around 1,400 of whom downed tools in related actions throughout April and May in an escalating dispute over jobs, pay and conditions.
Unite said Tuesday that around 1,650 contractors across five companies are now set to participate in strike action, beginning on the morning of 1 June and ending on 3 June.
A further two-day work stoppage will then run from 8 June to 10 June.
The prospective action includes electrical, production and mechanical technicians in addition to deck crew, scaffolders, crane operators, pipefitters, platers, and riggers working for Bilfinger UK, Stork Technical Services, and Sparrows Offshore Services.
A spokesperson for Bilfinger UK, said: "As an Energy Services Agreement (ESA) signatory, we align with the industry base rates of pay that are agreed annually with the unions.
"This most recent offer of 6% follows a 4% increase that was awarded in January 2023 and combined with the additional increases in June and November 2022 respectively, amount to a greater than inflation pay increase.
"Bilfinger met with Unite immediately following the outcome of the consultative ballot to understand the reasons for rejection and have already concluded a round of meetings with our customers in this regard. We remain optimistic that an acceptable solution for all stakeholders can be sought in the near future.
"We respect the right for peaceful and planned strike action and will continue to engage with the unions, our clients and our colleagues to come to a positive resolution. Operational safety remains our top priority and we have procedures in place to minimise any potential disruption."
Stork and Sparrows were also approached for comment.
Unite says its latest 48-hour strike action will hit operators including the likes of Apache, BP, Harbour Energy, Enquest, Ithaca, Repsol Sinopec, Shell and TAQA.
Unite general secretary, Sharon Graham, said: "With the support of their union Unite, an army of 1,650 offshore workers are taking the fight to multibillion oil and gas corporations. The latest rounds of strike action in June will see the biggest group of offshore workers to date taking strike action.
"Unfettered corporate profiteering at the expense of our members will not go unchallenged. Unite is determined to deliver better jobs, pay and conditions in the offshore sector, and deliver we will."
Striking alone: Meet the one person striking on the Fulmar North Sea platform
Last week, Unite reported that that around 600 Bilfinger contractors on Ithaca, CNR International and TAQA assets had rejected new pay offers.
The group said the offers all constituted a basic pay increase of 6%, a "significant real terms pay cut" given inflation stands at 13.5%.
The trade union confirmed that the workers would participate in 48-hour stoppages along with 200 Bilfinger contractors working on BP and Repsol assets.
Around 650 Stork offshore members will also join the stoppages in June, along with 200 offshore workers employed by Sparrows.
Unite industrial officer John Boland added: "Unite's members deserve a much bigger share of the bonanza profits being recorded by oil and gas operators than the real terms pay cuts currently being offered.
"Around 1650 members across the companies we are in dispute with remain determined, and fully focused on securing a better deal.
"Whether it is over delivering improved pay, fairer and safer working rotas or holidays, Unite has one simple message for the contractors and operators: we will stand up for our members, we hold you to account, and in the end we will win."
Recommended for you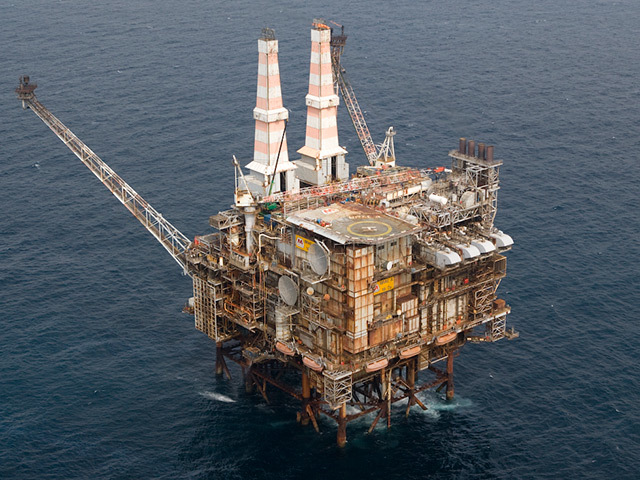 Odfjell Technology drillers strike pay deal on TAQA assets