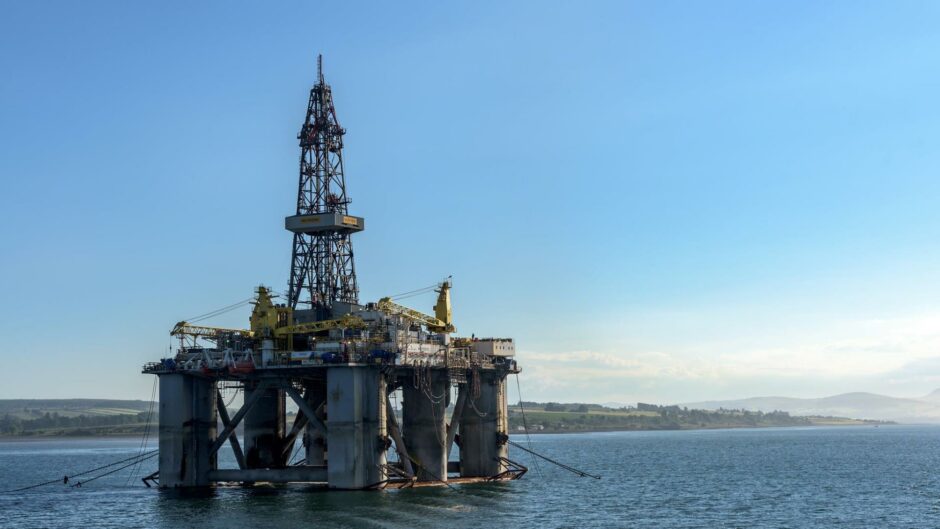 Well-Safe Solutions has named Spirit Energy as the operator for its inaugural contract for its new Defender rig in the North Sea.
The decommissioning specialist announced a 14-well contract for the Well-Safe Defender rig back in July, however the customer was undisclosed.
At a packed well P&A event in Aberdeen today, strategy and business development director Chris Hay gave further details on the contract.
"The third asset we have is the Well-safe Defender, formerly the Awilco WilPhoenix which we just acquired a couple months ago. We were pleased to announce a contract awarded just recently for Spirit (Energy). That's a large campaign – 14 wells – that will start in March 2023 down at the Trees and Chestnut field(s).
"The assets are operational or signed on contract – so a fairly major milestone for the business."
Chestnut and Trees
Well-Safe has previously said the contract will create around 60 jobs.
The company bought the formerly-titled WilPhoenix vessel from Awilco Drilling in June.
Chestnut first came on stream for Spirit Energy in 2008 and the firm last year submitted a decommissioning plan for the field, which has produced for a decade longer than planned.
The production vessel – the Hummingbird Spirit FPSO – has found a new lease of life; it has been renamed "Excalibur" and is destined for the Ping Petroleum Avalon field next year.
Trees is operated by Spirit as a tie-back to the Brae Alpha platform.
Having started production in 1995, the Spirit Energy company website states Trees has an expected field life of "2023+".
Run of wins
The Spirit Energy contract comes amid a run of wins for Well-Safe's other vessels; the Guardian rig is contracted to Repsol Sinopec and CNR International, while the Well-Safe Protector is due to go out for a project with Ithaca next month.
Earlier this month, Well-Safe toasted its five-year anniversary and expects to employ around 300 people by the end of the financial year.
In his presentation, Mr Hay remarked on how busy the decommissioning event was, arranged by the North Sea Transition Authority and Decom North Sea, compared to when he started his journey in the decom industry a decade ago when a similar event had "spare seats".
Well-Safe is also looking at other sectors like South East Asia, having carried out a study for what could be a major decommissioning campaign.
Mr Hay added: "We've just done a fairly extensive study for a client in Thailand looking across 197 wells across three fields, putting the wells into different buckets of complexity, trying to understand how you can then structure the most efficient way to do that P&A work over a number of years.
"Those elements really help to set the foundation for the campaign approach, right from the pre-FEED phase, not only when you get to execution.
Recommended for you

Well-Safe Solutions signs global decom deal with BP