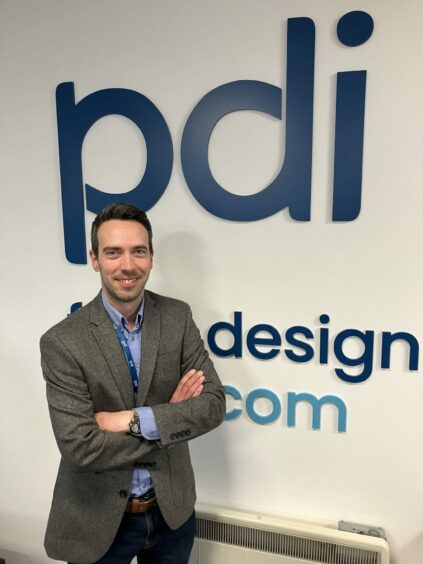 Aberdeen-headquartered PDi has announced the appointment of James Rees as its new operations manager.
He joins the subsea engineering firm from Granite City counterpart Apollo, where he held the position of engineering manager.
Mr Rees said: "It is fantastic to join PDi at such a pivotal time in the company's development. I am impressed with the attitude and professionalism of the team and have every confidence that we can exceed our ambitious growth targets."
The appointment of Mr Rees follows a spell of success for PDi, otherwise known as, Project Development International.
In recent months the company has bagged several new multi-million pound subsea execution contracts, with renowned North Sea operators.
Moreover, the firm's managing director, James Drummond says advanced talks are ongoing with two "adjacent space" companies.
The plan is to "join forces" with the pair in order to provide solutions beyond PDi's core subsea engineering capability.
Recently the firm announced the appointment of Jinda Nelson as its new head of decommissioning, while appointments are also being made to the front end and advisory team.
PDi's rapid expansion in recent months is part of a wider five-year strategy, to grow the business tenfold from revenue of £3 million today, to north of £30m by 2028.
Reflecting on the appointment of Mr Rees, Kirstie Langan, the firm's global business development director, said: "James Rees and I have worked together previously so we know exactly what he brings to high performing service delivery and we are so pleased to have him in the team.
"He is a highly capable and experienced engineering manager who has worked across subsea, topsides, renewables, and drilling – supporting projects and operations in the North Sea and globally.
"Our clients tell us that the quality of our deliverables is unparalleled and our team are great to work with, therefore hiring the highest quality people is absolutely imperative as we continue to grow at pace, to ensure we don't compromise quality in any way. James coming onboard reinforces this commitment."
Recommended for you

Aberdeen-based EnerMech announces leader for New Zealand expansion