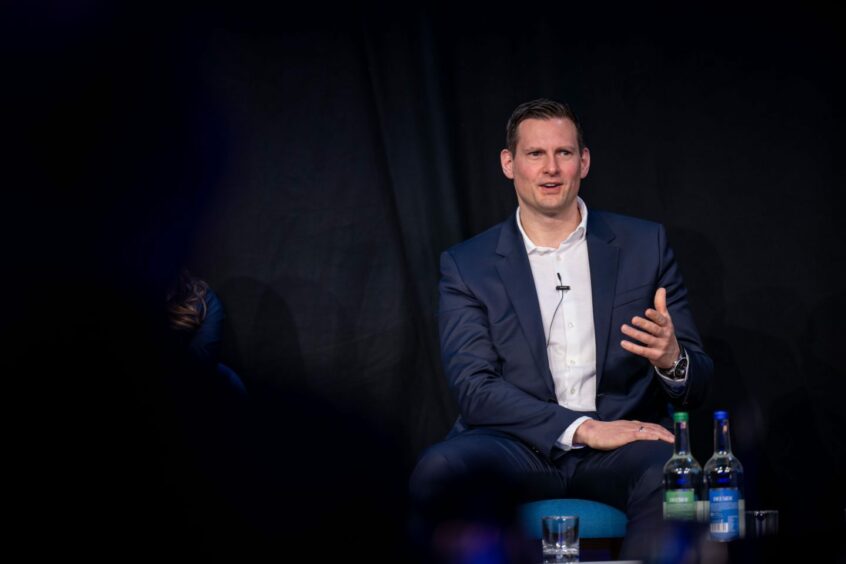 Equinor's (OSLO: EQNR) North Sea boss says he wants a final investment decision (FID) to be made on Rosebank within the next few months.
During an industry event in Aberdeen on Tuesday, Arne Gurtner expressed his desire to hit the major milestone on the West of Shetland project before Offshore Europe rolls around.
The huge energy conference, which attracts delegates from across the globe, is due to be held in the Granite City in September.
His comments come on the same day that activists threatened "tidal wave" of action against the UK Government if it approves Rosebank.
Just Stop Oil says it will "escalate protests" should the green light be given for the scheme, estimated to hold 300 million barrels recoverable in its first phase.
Equinor has pushed back FID on Rosebank on a number of occasions, and the Norwegian energy giant is now expected to make a call at some point this year.
The £8 billion project will be produced using the Knarr FPSO, with first oil targeted for the end of 2026.
Speaking at the launch of Offshore Energies UK (OEUK) business outlook report, Mr Gurtner was asked "what he wanted the industry to be talking about" in six months time, when Offshore Europe comes to town.
He said: "I would like to talk about FID on Rosebank. I want to come back here and tell you about first electricity from the Dogger Bank offshore wind farm, which will supply electrons to six million households in the UK.
"Finally, I want to talk to you about the great achievement in getting hydrogen to Humber, getting our Saltend project on track, and working towards an FID there next year as well."
At the same time, a few hundred miles south in London, demonstrators from Just Stop Oil, Extinction Rebellion, Fossil Free London, and Stop Rosebank gathered outside the Department for Business, Energy and Industrial Strategy.
Dressed in rose-garland headpieces, they called for the development of Rosebank, among the North Sea's largest untapped oil reserves, to be blocked.
Westminster is expected to make a final call on the project imminently, following some back and forth between Equinor and the regulator OPRED.
At the same time, ministers will publish revised net zero plans on 'Green Day' on Thursday, with expectations that changes to the North Sea windfall tax could be announced.
Lauren MacDonald, a 22-year-old climate activist for the Stop Rosebank group, said: "At this crunch point for the future of our planet, new oil and gas cannot be a part of any sane government's energy strategy. Not only is oil and gas far more expensive than renewables, it is also a threat to our survival. To even consider a new oil field – especially one the size and scale of Rosebank – when the world's leading climate scientists are telling us it is our last chance to act for a livable planet – is total madness. But we will not take this lying down. The government should be prepared for a tidal wave of action from the growing number of people who care enough about their future not to let the government and oil companies jeopardise it for profit."
In recent months, campaigners have staged several protests aimed at drumming up opposition to Rosebank.
Despite the resistance, there are hopes the scheme will help the UK's energy security dilemma, while also creating and supporting jobs.
Equinor also wants Rosebank to act as a cornerstone for wider electrification West of Shetland, helping industry to decarbonise operations.
Asked what he would say to climate activists, Mr Gurtner said: "It is hard to convince NGOs that we, the people in this room, are doing what's necessary. But there's an opportunity to showcase – through stopping flaring and the electrification of platforms, our piece in the journey to net zero.
"It is important that we deliver all that to give us credibility in our arguments. If we can convince them about the need for oil and gas, which accounts for 76% of the UK's energy needs, up to 2030 and beyond, I'm not sure."
Recommended for you

Labour: GMB boss says not to put 'all the nation's eggs in one energy basket'