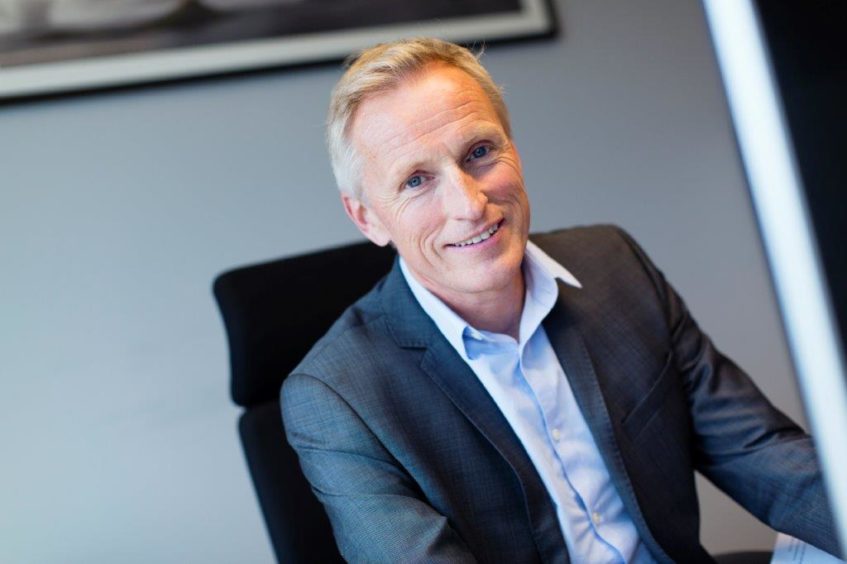 Buoyed by a string of commercial discoveries, Longboat Energy is considering its next moves as it awaits the drilling of the final two of a seven-well campaign off Norway.
On Monday the AIM-listed independent announced the spudding of the Cambozola well, in which it holds a 25% interest, the sixth of a seven-well campaign that could turn the company into a significant market player.
This "play opener" is one of the largest gas prospects to be drilled in Norway in 2022, targeting gross unrisked mean prospective resources of 159 million barrels of oil equivalent (boe).
It closely follows the announcement last week of a "significant discovery" at the Kveikje well, also operated by Equinor, in which Longboat holds a 10% interest.
Preliminary estimates at Kveikje main, the primary target of the exploration well, stand at 28 to 48 million boe – above the pre-drill expectation.
Longboat was formed in 2019 by the management team of Faroe Petroleum, an Aberdeen-based business which fell to a hostile takeover by Norwegian company DNO earlier that year.
Last year it farmed-in to the seven-well exploration programme off Norway, which finally kicked off in September. Since then, it has made four discoveries out of five wells, three of which – Egyptian Vulture, Rødhette and Kveikje – are commercial.
Speaking to Energy Voice in the wake of the results from Kveijke last week, Longboat chief executive Helge Hammer said this well was by far "the most interesting and the best one, because it's big – very big for us anyway – and clearly commercial, with good quality oil."
Rødhette, a smaller discovery, is more likely to be developed as part of a cluster in the Barents Sea around the Goliat field by operator Var Energi, while Egyptian Vulture requires further appraisal by Equinor to assess the potential for development.
Mr Hammer expects a ruling on this follow up work to be "by mid-year" though notes that as a minority partner "we have to follow [Equinor's] lead on that drilling decision."
Tax benefit
Crucially, recent tax changes in Norway also mean that Longboat should be able, if it chooses, to maintain its minority positions in these fields through development and into production.
Explained Mr Hammer: "Historically when we were in Faroe, if we made a discovery, you had to either sell it for cash or swap it for production – it's very tough to sit through a development as a small partner because in the past you had to have a very large part of the equity finance."
A new tax refund system, though it is yet to be formally approved, would allow the company to carry forward tax losses into the development phase, providing enough liquidity to maintain its stakes.
"That means that we could envisage being in the development projects because we can have gearing – we can lend against the tax refund and then we can be a developer," he added.
With that flexibility, he said Longboat would remain "open minded" as to its options for each project, with the potential "to sell and swap for good value."
That extends even to Kveijke, which sits in an area where Equinor is looking to take forward multiple discoveries as part of a combined development.
"You see quite a lot of transactions in Norway that are driven by trying to create aligned partnerships. So Kveijke is a trading chip with other parties in that area," he continued.
"I think that we will definitely be open to trading Kveijke – but we won't do it for any price. There is quite a lot of upside in it, so we have to keep an eye on that."
In the meantime, Cambozola – which Hammer described as a possible "company maker" – is now expected to take up to 14 weeks to drill, while the last play in the campaign – Copernicus, in the Norwegian Sea – will be drilled in July.
UK prospects
With nearly all of its six prospects in motion, Longboat intends to "refill the hopper" of potential exploration farm-ins and production development deals, Mr Hammer said.
Gas plays, particularly those with tie backs to local infrastructure, remain "top of the list" he said.
And while Norway has been the company's primary focus, it remains equally open minded to prospects in the UK North Sea.
"We continue to be active and we continue to chase opportunities. We look at UK opportunities all the time – hopefully we will do that entry when we find the right deal," Mr Hammer said.
All the while, the recent shift in energy policy across the North Sea and EU in the wake of the Russian invasion of Ukraine continues to buoy the company's strategy.
"I feel that the support for what we're doing is very strong now," he added. "I think the whole idea of gas and gas near infrastructure in Norway, where you have electrified fields and very low CO2 emissions, is the perfect place to be."
"I think we are extremely happy with that, and I'm very excited about the opportunities."
Recommended for you

TotalEnergies readies for Nigeria drilling