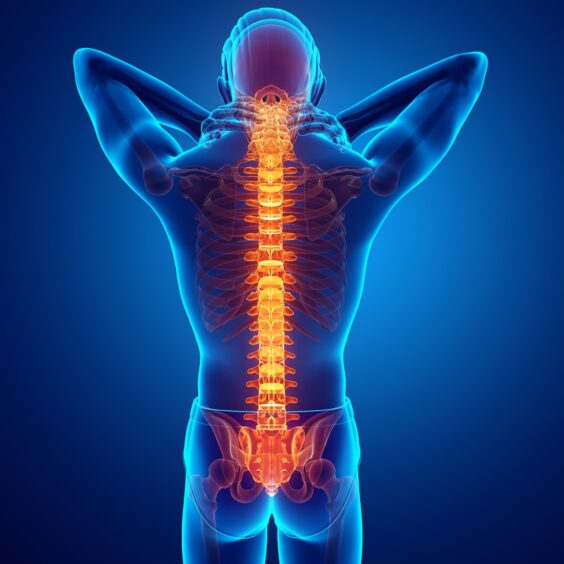 During 2020 and the onset of the global Covid-19 pandemic, the UK's sickness absence rate fell to its lowest level since the Office of National Statistics (ONS) began collecting data in 1995.
With an overall sickness absence rate of only 1.8% for the UK and 2.0% for Scotland during this time, you may have thought that the rate would be much higher in light of the spread of coronavirus around the world[1].
However, coronavirus accounted for 14% of all sickness absence in the UK in 2020 – with musculoskeletal problems such as back pain, neck and upper limb problems an even more common reason (15.4%) for time off work[2].
Musculoskeletal disorders are one of the most common work-related health issues across all industries. They are associated with stress to the body caused by the way certain work activities are performed and affect muscles, nerves, tendons, joints and spinal discs. It includes lower back pain, tendinitis and carpal tunnel syndrome.
Musculoskeletal problems were also the most common cause of absence for most of the preceding decade until 2020, when 'Other' category problems (such as accidents, infectious diseases, skin disorders and poisonings) ranked higher[3].
Musculoskeletal disorders disrupt the workforce – on or offshore
At International SOS, our teams pride themselves on effectively managing a wide variety of health issues for both onshore and offshore clients. We've found that during 2021, musculoskeletal problems have accounted for 28.4% of overall diagnoses to date, with the most common issues relating to the lower limb and back across both the pre-Covid and Covid periods[4].
On the whole, the advent of the job retention, or furlough scheme, has seen a positive reduction in the prevalence of back problems (-20%) – but has also led to higher numbers of people reporting lower limb issues, up by 7%.
During the last year, however, we've seen specifically office-based clients reporting precisely the opposite of this, with an increase in upper limb disorders (10%) compared to a reduction in back (8%) and lower limb (9%) issues.
By comparison, our offshore client data demonstrates that while more injuries are being recorded during the Covid period, these are less work-related than before – with the majority occurring offshore between 6am and 9am during this timeframe.
Our analysis of the timing of most offshore injuries reveals that apart from those involving the neck and hand, all other types of injury occurred more commonly during the earlier phases of a client's trip during the Covid-19 pandemic. There were, for example, 10% more back injuries and 18% more elbow injuries within two weeks of their trip during Covid.  Shoulder injuries leapt by 15% within the first week of a trip offshore, while ankle injuries were also 10% more prevalent during this same time window.
How International SOS can assist
Musculoskeletal issues can make all aspects of life harder – from reduced mobility to increased levels of pain when performing simple tasks. A good ergonomics programme at the worksite can help to prevent these injuries from ever occurring, taking into account the health and wellbeing of people, their environment, their activities and equipment used.
A rigorous pre-employment screening programme assists in highlighting any pre-existing issues before any work commences, while our return to work medicals and Workfit assessments provide advice on a phased return to work with tailored adjustments and guidance provided for the short and long term.
In addition, strengthening the level of topside support for clients working offshore can provide comprehensive management and support of MSK problems, proving to be a crucial factor in deciding whether or not medevac is required. During the Covid-19 pandemic, the number of offshore injuries managed on board increased. This lowered medevac rates from 11.91% pre-Covid to 9.23% during the pandemic.
Musculoskeletal issues can affect us at any stage of our lives, which is why it's so important to maintain a sharp focus on prevention as well as cure. By combining awareness of the factors we can control (such as working environment, posture, movement and repetition) with market-leading specialist support and education services, we can all help to make our environments a safer place to work.
To find out more about International SOS and its musculoskeletal disorder support services, contact Claire Westbrook-Keir, Director of Key Account Management: claire.westbrook@internationalsos.com.
References
Leaker, D. and Kumar, K., 2021. Sickness absence in the UK labour market. [online] ons.gov.uk. Available at: <https://www.ons.gov.uk/employmentandlabourmarket/peopleinwork/labourproductivity/articles/sicknessabsenceinthelabourmarket/2020> [Accessed 23 November 2021].