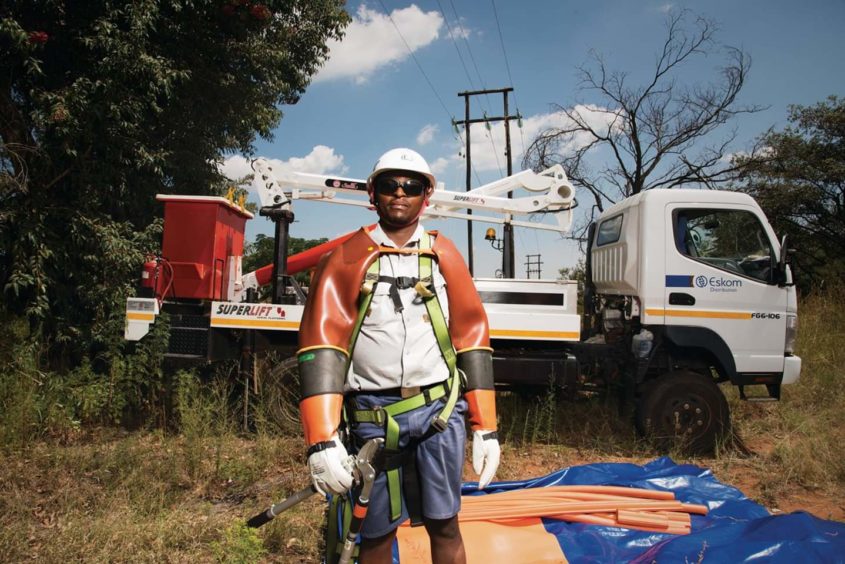 An international partnership will provide $8.5 billion over the next three to five years to support South Africa's move to a low-carbon economy.
South Africa President Cyril Ramaphosa set out the move on November 2, as part of the COP26 discussions.
"The partnership that we have established today is a watershed moment not only for our own just transition, but for the world as a whole," said Ramaphosa. "It is proof that we can take ambitious climate action while increasing our energy security, creating jobs and harnessing new opportunities for investment, with support from developed economies."
France, Germany, the UK, the US and the European Union have signed up to partner South Africa on the transition. The partners will provide cash through "grants and concessional finance".
New targets
The estimated total cost for the country is $30-35bn, Eskom CEO Andrè de Ruyter said. The executive described the international funding as an important first step. This will go to support the "transition in a socially and economically just way", he said. The plan will enable "South Africa to meet its new and ambitious NDC targets".
Ramaphosa said the country would target emissions of 350-420 million tonnes of CO2 equivalent by 2030. This represents a new Nationally Determined Contribution (NDC). In March, the country had set this range at 398-440mn tonnes of CO2e in 2030.
South Africa does have a plan to reach net zero by 2050, which it announced in 2020.
"Moving away from coal is essential if we are to meet our target of limiting global warming to 1.5 degrees," said UK Prime Minister Boris Johnson. "President Ramaphosa has shown real leadership on this issue, and the United Kingdom is committed to working with South Africa and our partners to support a just and fair transition to renewable energy."
The new cash will go to supporting South Africa's NDC plans. This would help Eskom repurpose its coal-fired power plants, which are due to be decommissioned over the next 15 years.
The EU has said the funding should prevent the emission of 1-1.5 billion tonnes over the next 20 years.
European Commission President Ursula von der Leyen said the agreement was a "global first" and could provide a template for just transition plans around the world.
"By joining forces, we can speed up the phasing out of coal in partner countries, while supporting vulnerable communities that depend on it. Ensuring a just transition is a priority for the EU, both at home and abroad," she said.
Green shift
South Africa intends to invest in new low emissions generating capacity, such as renewables. It will also "increase energy efficiency and pursue green industrialisation such as manufacturing using green technology and a shift to the production of electric vehicles", according to the declaration.
De Ruyter noted that Eskom would have a "pivotal role" in securing a just energy transition. This will see a shift "from coal to low and no carbon sources of electricity generation". The executive noted that his company was a "major contributor to South Africa's carbon footprint".
South Africa is making progress in ramping up renewable energy generation. The country announced the winners of Bid Window 5 last week, lining up 2,600 MW of additional power. Bid Window 6 is due to follow shortly.
However, Mineral Resources and Energy Minister Gwede Mantashe has also talked of the importance of maintaining coal generation capacity.
Speaking yesterday, Mantashe said the transition must "not kill reliability and security of energy supply. We need to find a balance between the two."
Recommended for you

New electricity minister for South Africa faces "mammoth task"