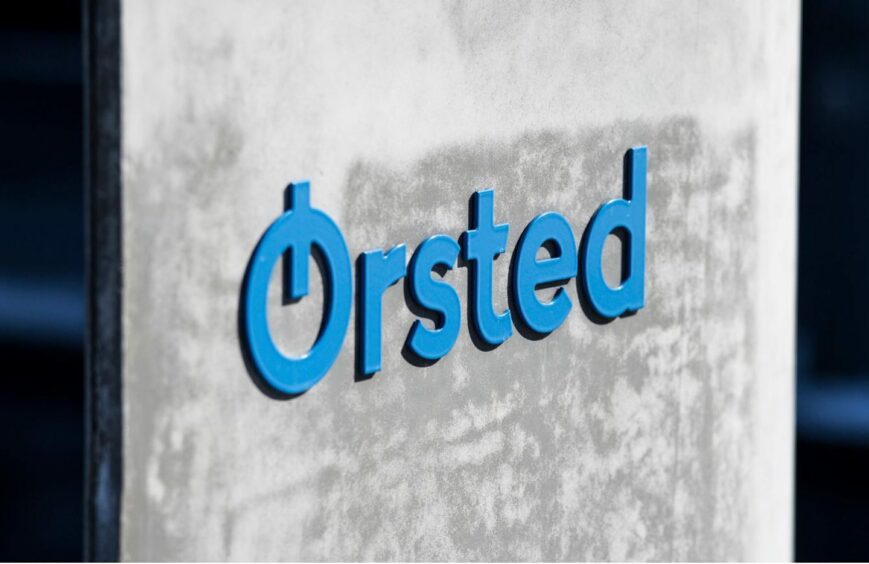 Two of Ørsted's top executive management will step down with immediate effect as the company grapples with major impairments and cancellations on its US projects.
In a brief update issued on Tuesday morning the Danish wind developer said chief financial officer (CFO) Daniel Lerup and chief operating officer (COO) Richard Hunter would leave the company by mutual agreement.
Ørsted (CPH: ORSTED) said it has already initiated the processes of identifying a new CFO and a new COO and expects the processes to be concluded "as soon as possible" in 2024.
It follows a series of warnings around its portfolio which culminated earlier this month in the abandonment of two US wind projects and $4 billion in impairments.
A final investment decision for the 2.8GW Hornsea-3 wind farm off the cost of Norfolk, it's biggest development in the UK, is also still expected this year, though executives had suggested all options remain open on this too.
And on Monday the company formally exited a Norwegian development consortium with Fred. Olsen Renewables and Hafslund Eco, citing "a prioritization of investments" in its portfolio.
It marks a tumultuous year for shareholders, following the wipeout of $38 billion (60%) of the company's market cap since January 2023.
In response, reports suggest president and CEO Mads Nipper and his leadership team have launched turnaround efforts and a bid to reignite staff enthusiasm as part of a new strategy dubbed 'Ørsted 3.0.'
Commenting on the executives' departure on Tuesday, Mr Nipper added: "Ørsted, along with the rest of the industry, is experiencing a challenging and volatile business environment. Therefore, the Board of Directors and I have agreed with our current CFO and COO that we need new and different capabilities to lead the Finance and EPC & Operations functions to strengthen Ørsted's journey into the future.
"I would like to thank both Daniel Lerup and Richard Hunter for their contributions to Ørsted. I've enjoyed working with both of them for the past years and wish them all the best with their new endeavours."
As of Tuesday, European boss Rasmus Errboe will now serve as interim CFO and executive board member. Mr Errboe has been with the company since 2012 in various management positions, including as CFO for Ørsted's offshore wind business.
Ørsted said he will now lead work on supporting the group's capital structure and long-term commitment to its credit rating.
Andrew Brown, a member of Ørsted's Board of Directors, has been appointed interim COO and a member of the group executive team, expectedly until 1 March 2024. Formerly an executive with Shell, he most recently served as CEO of the Portuguese energy company Galp.
At the same time, Olivia Breese will set up to Mr Errboe's role as CEO for Europe while continuing in her current role as Senior Vice President and Head of Power-to-X at Ørsted.
Recommended for you

Forth Ports CEO steps down after 23 years in charge