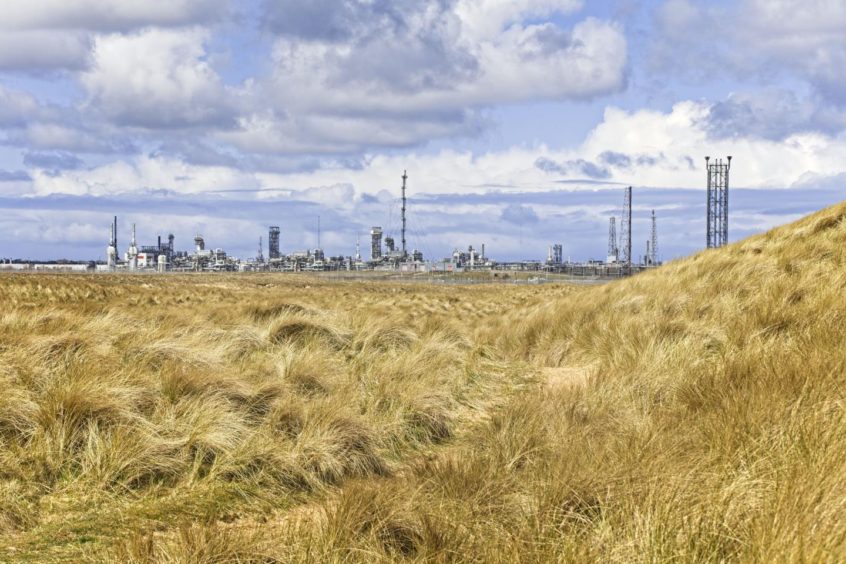 It is feared that Nicola Sturgeon's recent comments on North Sea oil and gas may harm a key Aberdeenshire decarbonisation project.
Douglas Lumsden, Conservative MSP for North East Scotland, said the First Minister's opposition to the Cambo field could ward off private investment in the Acorn carbon capture and storage scheme.
Ms Sturgeon was recently hit with accusations she had "abandoned" the north-east over a perceived shift away from oil and gas support.
She said that the planned Cambo field, west of Shetland, should "not be given the green light" and the the project "couldn't and shouldn't" pass climate checkpoints.
Mr Lumsden said: "I would urge the north-east SNP members to call on their party to stop this constant talking down of the area and the energy industry and get behind it to protect the 100,000 jobs that are at stake."
He added: "CCS is a fantastic initiative for the north-east, in partnership with industries that have brought wealth and prosperity to our region. It is possible to do while protecting vital jobs, meeting our net zero commitments and working with industry.
"I want this project to go ahead, it will go ahead and I'm confident of that. Instead the SNP grievance project focuses on talking it down as if it's game over.
"Government support or not, the project is highly dependent on external private investment and the SNP's constant cries of grievance is putting that at risk."
Mr Lumsden was speaking in Holyrood as part of a debate on CCS brought forward by Gillian Martin, SNP MSP for Aberdeenshire East, in light of the Scottish Cluster, of which Acorn is a key part, missing out on funding.
Acorn snubbed by UK Gob
Politicians from across the spectrum were left shocked recently when UK Government chose not to progress the Aberdeenshire scheme as a 'Track 1' project.
Instead ministers opted for two projects in England, prompting many to wonder if the decision was politically motivated.
It was a significant blow to Acorn, which is based at the St Fergus gas terminal and is being developed by Harbour Energy, Storegga and Shell.
The scheme is proposing to store captured carbon in depleted offshore reservoirs using repurposed oil and gas pipelines.
There are still hopes that the government may yet opt to bump up the Scottish Cluster to Track 1, but that's yet to come to pass.
Opening the debate, Ms Martin said: "Job creation will begin as early as 2022 if the cluster proceeds in Track 1, with the construction phase alone supporting 7,000 jobs.
"Once completed it will support an average of 15,000 jobs per year, right up to 2050. That's a significant amount.
"Longer term expansion would unlock further economic benefits, safeguarding industrial jobs across the whole of the UK, particularly in those sites that are otherwise hard to decarbonise."
She added: "We must all, regardless of party, urge the UK Government to give the Scottish Cluster Track 1 status immediately for the sake of just transition, thousands of livelihoods and the net zero targets we all signed up to."
'Et tu, Boris?'
What made the decision not to pick Acorn even more galling for many is that, in 2015, the UK Government opted to pull the plug on a similar funding competition, in which Peterhead was a front-runner.
Moreover, efforts made 20 years ago to get set up a working CCS facility in the north-east were also scuppered.
Fergus Ewing, SNP MSP for Inverness and Nairn and a former energy minister, said: "We must go ahead now with the Acorn project. If the Prime Minister doesn't listen to this debate today and says no for a fourth time, he will be committing an act of betrayal worthy of Cassius and Brutus in the assassination of their great friend Julius Caesar.
"The Prime Minister is fond of quoting Latin phrases; the last word on the tombstone of CCS in Scotland must not be, 'et tu, Boris?'"
Recommended for you

Tories told to finally end the north-east's long wait for carbon capture cash