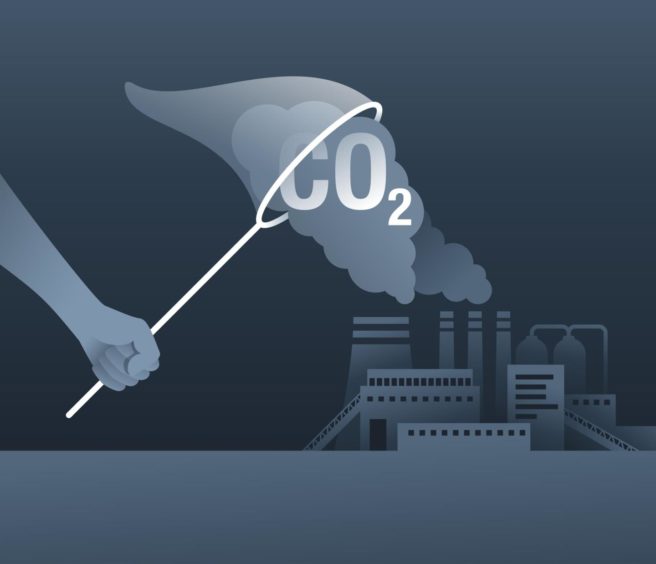 As the world grapples with the pressing need to decarbonise, more and more countries are throwing the kitchen sink at the issue.
Renewable energy is making an ever increasing dent in the problem, but it can only go so far, and there are critical sectors – like cement and heavy industry – that are tough or impossible to electrify.
For many, the answer to decarbonising hard to abate industries lies with carbon capture and storage (CCS).
Once used as a means of boosting production from old oilfields, the process involves injecting emissions into depleted reservoirs where they can be locked away.
The Climate Change Committee has described CCS as "a necessity, not an option" if the UK is to hit net zero by 2050, though the technology does still have its detractors.
Nevertheless it is gathering pace rapidly, and according to analytics firm GobalData, there are 130 CCS projects being planned in Europe.
The lion's share of those are looking to use storage space in the North Sea, with the potential to hold almost 130 million tonnes of CO2.
According to GlobalData, at the end of 2021, total global CCS capacity was 48 million tonnes per annum (mtpa), with Europe contributing just 3 mtpa.
By 2030, Europe's capacity alone is expected to be almost 140 mtpa.
Below are details of the top 10 upcoming CCS projects within Europe, as gathered by GlobalData.
---
Smeaheia
Norwegian energy giant Equinor (OSLO: EQNR) secured operatorship for the development of the Smeaheia CO2 storage site in the North Sea 2022, as well as for the Polaris scheme in the Barents Sea.
Although Smeaheia is only at the feasibility stage, start-up is slated for 2030, and the project could capture up to 20 mtpa once operational.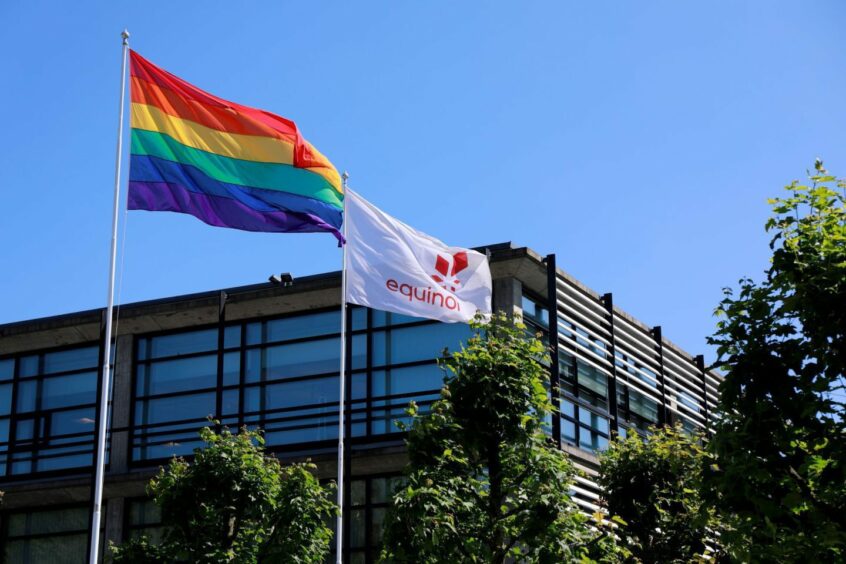 "Rapid scale-up of CO2 storage at Smeaheia is essential to meet the interest and need for this type of service and to ensure storage needs from low-carbon projects in Norway," Irene Rummelhoff, Equinor's EVP for marketing, midstream and processing said last year.
Equinor is also partnered up with Shell (LON: SHEL) and TotalEnergies (PARIS: TTE) on the Northern Lights project — Norway's first licence for CO₂ storage on the NCS.
Greensand
Greensand is Denmark's most mature CCS project, and has the potential to lock away between 0.45 to 1.45 mtpa by late 2025-26, in a sandstone reservoir on the Nini field, 1,800m below sea level.
By the end of 2030, this could climb to up to 8 mtpa – more than 13% of Denmark's total annual emissions.
A consortium of 23 organisations, headed up by Ineos and Wintershall Dea, are driving Greensand forwards, and key permits for the scheme have been secured.
In March the Crown Prince of Denmark "officially initiated a world first" as emission from an Ineos site in Belgium were injected into the field.
Drax BECCS project
Part of the wider East Coast Cluster – one of two winners in the UK's first CCS competition – Zero Carbon Humber intends to develop the world's first net-zero industrial cluster.
Within that is Drax's bioenergy with carbon capture, use and storage (BECCS) and negative emissions scheme, located at the company's power station in North Yorkshire.
A final investment decision is expected in 2024, with construction due to start as soon as a call has been made – Worley is currently providing pre-FEED services.
Trials are already ongoing and, according to GlobalData, the Drax project will have the capacity to capture up to 8 mtpa once operational in 2027.
Adriatic Blue
Unquestionably the most alluringly titled of Europe's CCS projects, GlobalData has Eni's (NYSE: E) Adriatic Blue scheme storing 5 mtpa of emissions from 2026.
The project is currently at the feasibility stage, and information about the scheme is limited.
What is known is that Eni, alongside partner Snam, wants to build the Mediterranean's first CCS plant off the coast of Ravenna, Italy.
It aims to use exhausted fields in the Adriatic Sea, and includes the production of blue hydrogen, which is made using natural gas.
Rotterdam refinery
US supermajor ExxonMobil (NYSE: XOM) is working with government and industry in the Netherlands to advance the Port of Rotterdam CO2 Transportation Hub and Offshore Storage (Porthos) project.
Currently in the FEED stage, the scheme will allow industrial sites in the port, like ExxonMobil's petrochemical complex, to capture and supply CO2 to a shared pipeline.
The wider Porthos cluster could position the group's refinery as an attractive location for a hydrogen project.
Exxon's plans aim for having the Porthos infrastructure built and functioning by the end of 2023, but GlobalData thinks it's likely to be 2024.
Phillips 66 Humber refinery
Phillips 66's plans to decarbonise its Humber refinery hinge on the Viking CCS cluster's success in the next tranche of the government's funding competition.
The America multinational's facility is "on track to become the first refinery in the world to reduce its carbon dioxide emissions using a technology pioneered by Shell Catalysts & Technologies".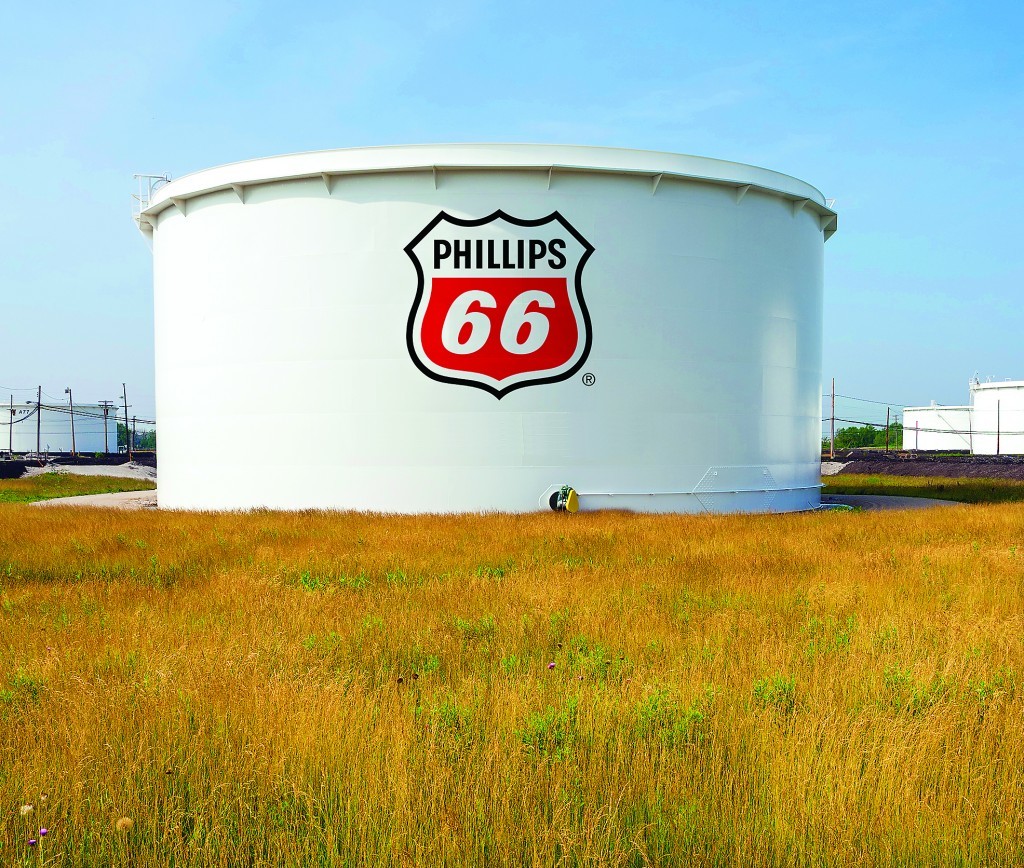 It is hoped that, if successful, this could provide a model for decarbonising refineries around the world, as well as making a significant impact on the UK's net-zero ambitions.
FEED work is ongoing, led by Worley, and the Phillips 66 refinery is expected to begin storing carbon in 2028.
VPI Immingham
Also under the Viking CCS umbrella is the Humber Zero project, located at the VPI Immingham power plant, with input from the nearby Phillips 66 facility.
Again Worley has been selected to carry out FEED work for a post-combustion carbon capture facility.
The company will design a post-combustion carbon capture retrofit system for two gas turbines and two auxiliary gas boilers at VPI's 1,240-MW combined heat and power (CHP) plant.
Carbon captured from the plant will be compressed and exported by pipeline to secure storage in the North Sea.
Once the abatement technology is up and running, up to 8 mtpa of emissions from the Phillips 66 refinery and VPI Immingham plant will be captured and stored.
Caledonia Clean Energy Project
Located at Ineos' monolithic Grangemouth refinery on the banks of the Forth, the Caledonia Clean Energy Project is being developed by Petrofac (LON: PFC) and Summit Power Group.
Previously called the Captain Clean Energy Project, it involves the construction of a 1,381MW gas fired power project.
Emissions from the scheme will be sent north to the St Fergus gas plant, for onward transportation to the North Sea, where they will be locked in reservoirs.
According to GlobalData, it is currently at the permitting stage and will be developed in multiple phases, with a storage capacity of up to 3.1 mtpa.
Carbfix
Iceland's Carbfix has developed an ingenious means of abating carbon by dissolving it in water and injecting it the fluid into basalt.
After a few weeks in the formation, the liquid turns to stone, offering long-term emissions storage – a natural version of carbon capture and storage, if you will.
Since 2014 Carbfix has injected over 90,000 metric tonnes of CO2 at the Hellisheidi power station, the largest facility of its kind in Iceland.
There are plans to scale up the solution further to allow it to receive carbon from overseas, and from 2026 it could be storing 3 mtpa.
Bifrost
Headed up by TotalEnergies, with input from industry and academia, Bifrost is exploring the potential for pumping emissions into the Harald field, offshore Denmark.
The name "originates from Norse mythology, referring to a rainbow bridge connecting Asgard (the world of gods) to Midgard (the world of humans)".
Work is ongoing to asset the feasibility of the project, and TotalEnergies was awarded the required licences earlier this year.
An official start date hasn't been confirmed, but GlobalData expects it to begin operating in 2026, with a max capacity of 3mtpa.
Recommended for you

Shell pushes on with CCS in Southern North Sea transformation