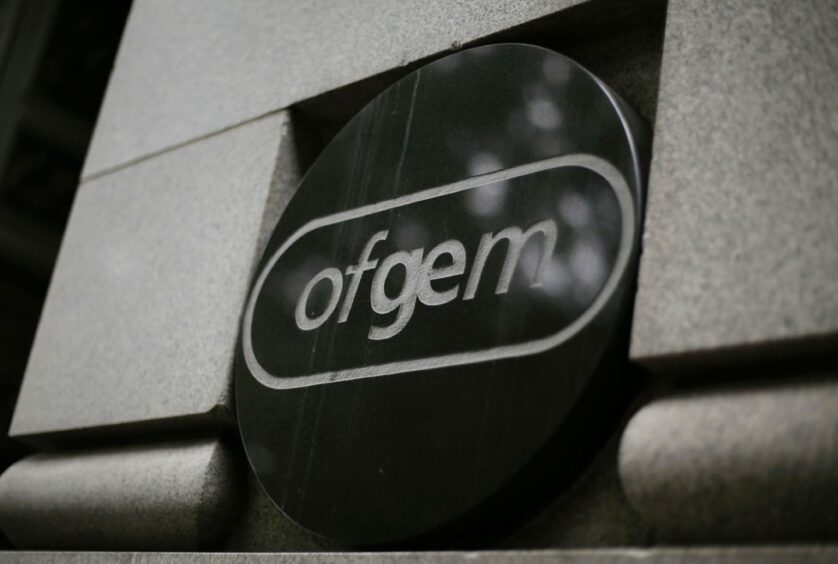 A new amendment to the Energy Security Bill aligns Ofgem with the national drive to reach net zero, with hopes the move will spur the regulator towards encouraging investment in infrastructure and shoring up flexible markets.
Announced by the Department for Energy Security and Net Zero on Tuesday, Ofgem said the change would "restate" its principal objective to protect the interests of gas and electricity consumers, adding a specific duty to do so by supporting the Government in meeting its legal obligation to reach net zero emissions by 2050.
The amendments make a subtle but important change to its existing obligations, replacing wording about lowering greenhouse gas emissions with a specific reference to the Climate Change Act 2008.
Ofgem will be required to apply and document this in its everyday decision making, alongside its duties set out in the Gas Act 1986 and Electricity Act 1989.
Underpinning this is the drive to fully decarbonise the power sector by 2035 – a target advisers have warned may be missed unless work is sped up.
It's hoped the changes will give the regulator more lateral freedom to speed up key projects and investments, particularly in grid infrastructure to facilitate more renewables and flexible markets.
It comes less than a week after the grid operator unveiled a major shift in its approach in a bid to speed up connections.
The mandate will come into force two months after the bill gets Royal Assent, which could mean an effective date around September.
Lowest cost versus best value
Ofgem CEO Jonathan Brearley welcomed the move, which he said would directly link consumer interests to UK net zero targets.
"We're clear consumers are best protected by building a low-carbon, low-cost energy system, scaling up long-term investment and stabilising prices with clean energy. The mandate sends a clear message we must end our historic dependency on fossil fuels and stop our exposure to volatile global markets," he added.
"It underlines net zero is the best option, not only from a climate perspective, but to ensure a secure, low-cost energy future."
A net-zero aligned Ofgem was one of a series of recommendations made by Offshore Wind Champion Tim Pick in his report on the sector, in which he found that grid constraints are now becoming "a significant brake on wider economic activity".
It also follows the publication of its Accelerated Strategic Transmission Investment (ASTI) strategy at the tail of last year, and with it 26 key transmission upgrade projects.
RenewableUK's director of future energy systems, Barnaby Wharton, said this week's amendment was a "welcome and significant" development.
He said that up until now, while consumer costs are important, the regulator's overriding focus on lowest cost has meant that "best value, long-term investment" in the grid to support the journey to net zero has been "relegated."
"We have sweated our assets, minimised network investment which has resulted in the challenges we face today: long queues for connections, high levels of congestion on the system and long lead times for network."
He said the new remit would help "ease the regulatory process" as National Grid looks to a mammoth build out in infrastructure over the coming decades.
Stephen Hill, partner and co-head of energy at legal firm Eversheds Sutherland said: "This is a further move in the right direction for energy transition and it provides Great Britain with an important opportunity to continue to be at the heart of the net zero economy.
"Ofgem now needs to seize this mandate and ensure it supports, and actually delivers for, the people and businesses that are working to deliver this net zero target."
Government leadership needed
However, not all are convinced the measure will aid transition. Adam Bell, head of policy at consultancy Stonehaven said Ofgem's existing duties were relatively aligned with net zero, and it was unlikely to be able to move faster as a result.
"The acid test here is what decisions can you point to that would be taken differently under this duty. Ofgem has already, following considerable political pressure, started making more rapid decisions on the transmission network connections needed for Net Zero," he wrote on Twitter.
"It still can't make decisions about e.g. infrastructure needed for heat decarbonisation because the Government hasn't decided what it wants to do yet, and doesn't plan to until 2026. And even then, I heartily expect fudge."
It still can't make decisions about e.g. infrastructure needed for heat decarbonisation because the Government hasn't decided what it wants to do yet, and doesn't plan to until 2026. And even then, I heartily expect fudge. /4

— Adam Bell (@Adam_Grant_Bell) June 6, 2023
He suggested the mandate would be more effective if it compelled Ofgem to make decisions faster.
Recommended for you

Businesses lambast 'historic mistake' as Sunak confirms net-zero policy slide