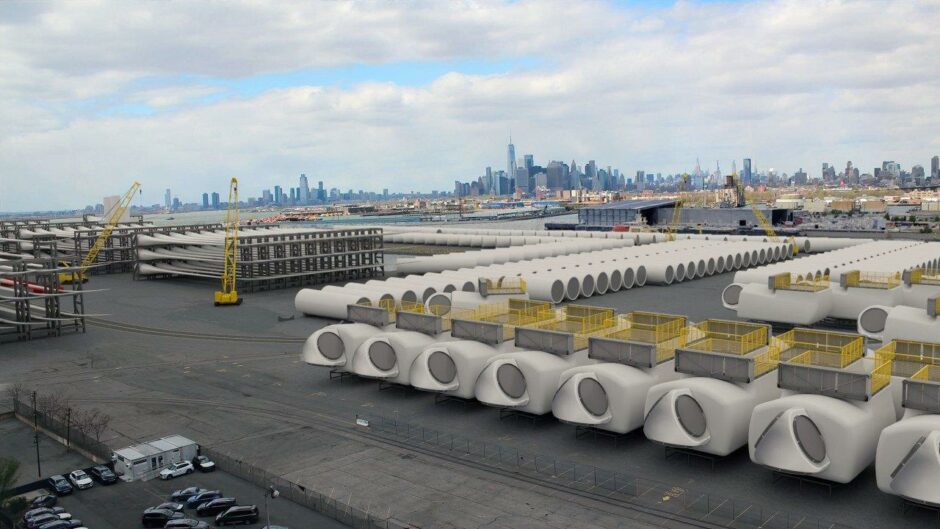 Filings by a New York regulator show Equinor (OSE:EQNR) and BP (LON:BP) are seeking an increase of up to 54% for power from a trio of wind projects planned off the state.
The supermajors intend to build three projects with up to 3.3GW of capacity in state waters in the form of the Empire Wind 1, Empire Wind 2 and Beacon Wind schemes.
Yet supply chain issues and inflation across the sector have forced a rethink of a swathe of major offshore wind developments in recent months, and in June the pair began efforts to seek revised financial arrangements.
New filings by the New York State Energy Research and Development Authority (NYSERDA) and reported by Norwegian daily Dagens Naeringsliv suggest these revised terms "would result in a 54% increase on average across its portfolio of projects."
NYSERDA suggests that the strike price for Empire Wind 1 would rise from $118.38 per megawatt hour (MWh) to $159.64/MWh while Empire Wind 2 would rise from $107.50/MWh to $177.84/MWh.
Beacon Wind too would see its strike price increase from $118.00/MWh to $190.82/MWh.
Equinor and BP argued that "rampant inflation, global supply chain disruptions and soaring interest rates associated with the COVID-19 pandemic, the Russia-Ukraine conflict and the increasing pace of the energy transition" have resulted in increased development costs.
It comes days after Danish developer Ørsted's reported that similar factors could result impairments across its development portfolio of up to 16 billion kroner ($2.33bn).
In particular, the company flagged problems with suppliers at its US Ocean Wind 1, Sunrise Wind, and Revolution Wind projects, warning that these schemes "are not progressing as we previously expected" and estimating that impairments could total up to 5bn krone ($728 million).
Meanwhile, Shell and Ocean Winds' JV already terminated its power purchase agreements (PPAs) for the planned SouthCoast development.
Equinor has not announced any impairments for its US offshore wind unit.
"Our starting point is we need a basic level of economics in the projects that we are sanctioning and that is also the case for Empire wind and Beacon Wind," a company told Reuters.
Recommended for you

West of Shetland operators look to source electrification from shore