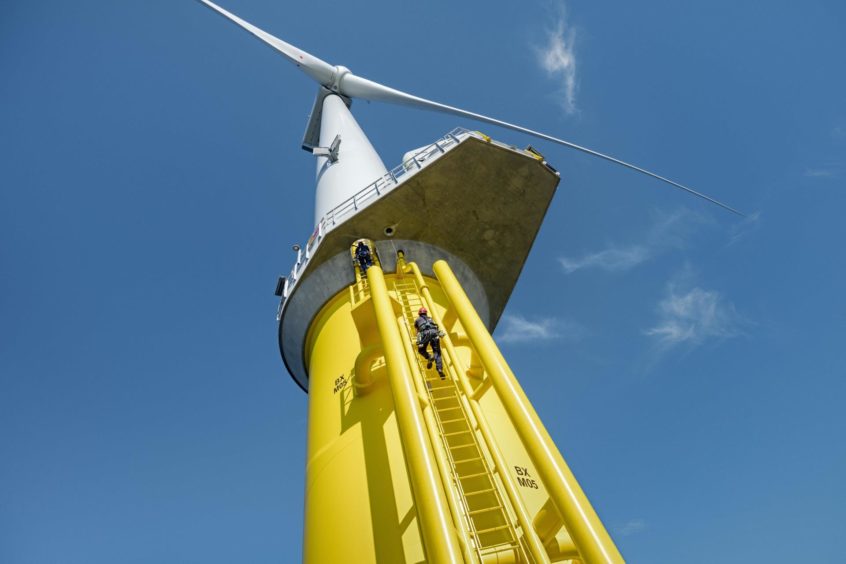 The recent publication of the timetable for the Scotwind leasing round that will start the next stage in the development of offshore wind in Scotland, shortly followed by the UK Prime Minister's 10 Point Plan, has focused minds on what a green recovery really means for the communities and businesses north of the border.
At the heart of the green recovery is the necessity to reach net zero by 2050. This is a challenging, but achievable target. It is going to take social and political will to achieve and will require a huge amount of investment – both financially and in terms of time and thought from our best engineers and thinkers.
However, there is reason to be optimistic. The lessons learned by the renewables industry show that the technologies and solutions required to decarbonise our economy will come down rapidly in price as long as they receive the right support to begin with.
When governments set ambitious targets and enact clear policies, the private sector can and will further accelerate the build-out of green energy. And it is this kind of vision that we are seeing in Scotland and in the UK. As well as seeing fixed-bottom offshore wind expand in Scotland, we also expect to see the establishment of floating offshore wind, which overlaps with the expertise of Scotland's existing oil and gas sector.
The next stage in the energy transition will begin the transformation of how we power transport, heat our homes and provide the energy and feedstocks that are essential to manufacturing, but which are currently so carbon intensive. The challenge of doing this also provides an opportunity because, for the first time, renewable energy projects are now partnering with energy intensive industries to work to create low-carbon methods for these businesses to continue to operate in the future.
Orsted is involved in a number of renewable hydrogen projects and they demonstrate the large number of opportunities that hydrogen can create. In the Humber, Orsted is working with Phillips 66 to develop the production of renewable hydrogen for use in its refinery.
In Copenhagen, Orsted is developing a project that will produce renewable hydrogen for use in aviation and in shipping, working alongside an airport, an airline, a shipping company and others to progress the opportunity. We are also working with a fertiliser producer in the Netherlands to work on the production of low-carbon fertiliser for agriculture.
All of these are opportunities that have potential to be replicated easily in Scotland and we are heartened by the positive intent of the Scottish and the UK Governments. Renewable hydrogen will also complement that other transition-enabling technology, carbon capture and storage, which similarly provides a huge opportunity for Scottish industry.
Orsted's vision is to create a world that runs on green energy. Now more than ever, this vision feels achievable.
Recommended for you

Apollo boss joins board of north-east transition organisation