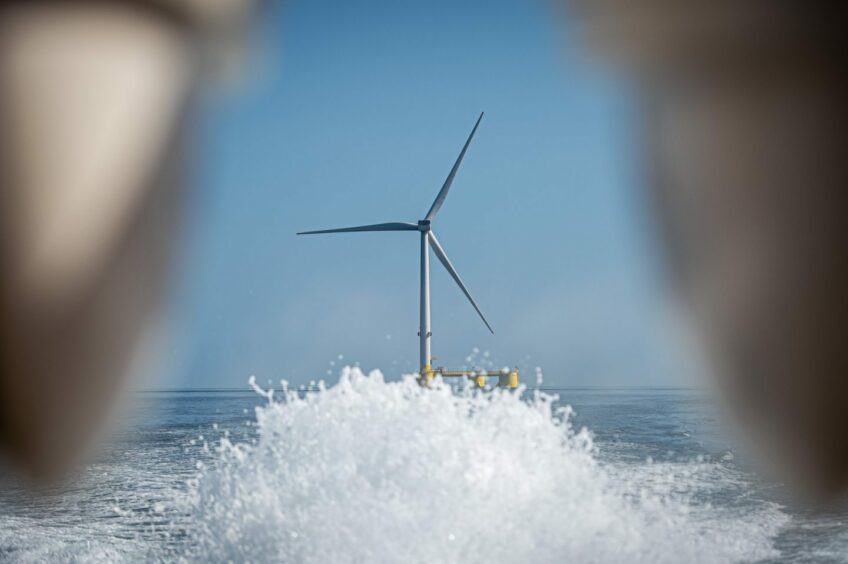 A washout of offshore wind in the latest Contract for Difference round is a wake-up call to government – but can issues be fixed to ensure Scotwind projects don't founder?
The lack of a single bid for offshore wind in the government's latest renewables procurement auction has sounded alarm bells over the future of the Contracts for Difference (CfD) process.
Analysts have suggested the turnout could be the "jolt" needed for the government to reform the system. But with one year until the next allocation round (AR6) – and the clock counting down to the government's 50GW target for 2030 – interventions made now are likely to influence the progress of much-vaunted ScotWind projects currently under development.
Around 20 offshore wind projects, with a combined capacity of almost 28GW, have now been offered seabed rights as part of the ScotWind process – of which around two-thirds are floating wind schemes.
Of the headline 28GW, around 11GW is hoped to be connected to grid by 2030, though most if not all projects have yet to take a final investment decision (FID).
Observers have already highlighted the key areas of overhaul needed for the 2024 process – namely raising strike prices to reflect rising inflation and material costs as well as faster permitting and a role for non-price factors in bids.
RenewableUK executive director for policy and engagement, Ana Musat, says the first point is of utmost importance.
"I think the thing that matters most of all is that we get sustainable pricing. That is the first thing that government should do," she told Energy Voice.
"If they don't do that, they shouldn't really bother with non-price factors because you're not going to be able to award anything, because you're not going to get any bidders."
'A terrible look'
ScottishRenewables chief executive Claire Mack said the result of AR5 had been "a major blow" to Scotland and the UK's renewable energy ambitions.
"As a whole, these results are a terrible look for the UK on the international stage," she noted.
"It is incredibly hard to say we are a world leader in decarbonisation when the central function of the system which delivers that decarbonisation has failed in such a spectacular fashion."
"With the huge pipeline of ScotWind offshore wind projects in Scotland offering £28 billion of investment it is critical that these issues are resolved as soon as possible.
"In light of the results announced today, we will be advocating that AR6 maximises the delivery of renewables projects in order to restore investor confidence and maintain the credibility of the UK's deployment targets," Ms Mack added.
"This will include continuing to promote our key asks of a move to sustainable pricing in the CfD with greater transparency of how parameters are set, a clear auction schedule out to 2030, and the re-introduction of Pot 3 for offshore wind."
Stirring the Pots
The latter in particular could be instrumental. AR5 saw fixed-bottom offshore wind moved into "Pot 1" meaning it competed directly with established and potentially cheaper technologies like solar and onshore wind for the first time.
In doing so, it was potentially at a disadvantage given a maximum strike price of £44/MWh, compared with £47 for solar and £53 for onshore wind.
Meanwhile, more generous strike prices are on offer for the emerging floating wind sector in the separate Pot 2, with rates set at £116/MWh for floating wind during AR5 – though notably no floating bids were received.
These are subject to change in future CfD rounds, opening a potential avenue for floating projects to leapfrog their fixed-bottom counterparts, should the economics be more persuasive.
Further pressure on 'stretched' supply chain
More widely, renewables trade bodies have long called for a "broader approach" in defining how the CfD system evaluates value for consumers. A letter written several months ago warned that strike prices are "no longer cost reflective" and that the industry's capacity to invest in infrastructure and local supply chains is being "eroded".
Ms Musat reiterated this following the results of AR5.
"Something else I'm concerned about is the impact on the supply chain. We already know that supply chains are really stretched, we know order books are full for the next four years or so and whatever slots don't get taken up by UK projects get taken up by projects elsewhere in Europe," she noted."
"The more that we have this boom-and-bust cycle – first of all those slots are going to go elsewhere, and secondly, there's not going to be the incentive to expand the supply chain capacity and invest more in the UK to ensure that we can deliver.
"I think for Scotwind projects that's going to be a real problem. Because we need to build the supply chain and have time to ensure that we can deliver those by 2030 – and I'm just not seeing that the investment environment is quite right yet."
Warnings over the exposure of Scotwind projects to the CfD process are not new – a 2021 advisory paper from the University of Strathclyde noted that "the route to market (the CfD) remains unstable and out of the Scottish Government's jurisdiction."
"This is a particular concern for Scottish projects where sites may be less desirable than in the rest of GB (e.g. due to distance from demand, water depth, transmission and connection charges)," the paper adds.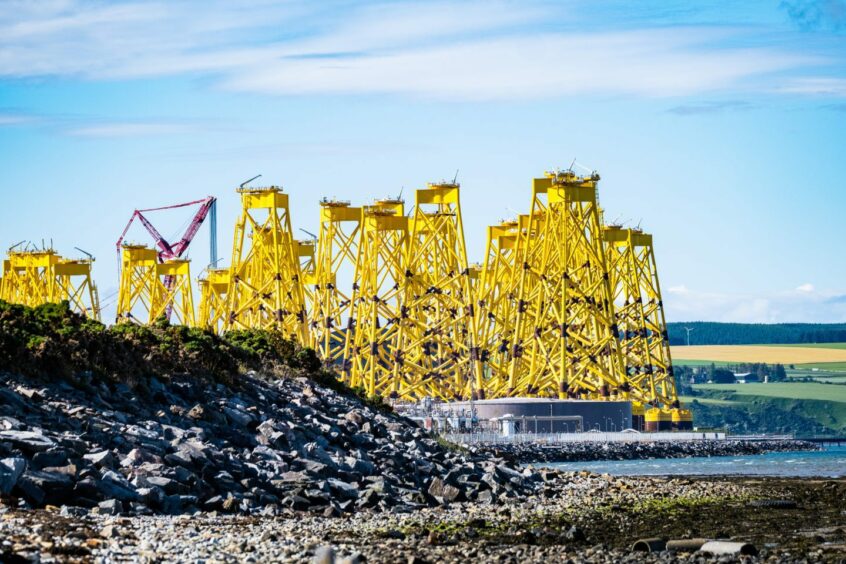 Commitments needed urgently
There is some cause for optimism. The lack of bids shows the sector is serious about cost discipline, and that developers are not prepared to be loss leaders. This contrasts with some of the record-low bids made by supermajors in a recent German auction.
In that regard, the CfD system is still an optimal mechanism for procurement – albeit with some tweaks.
For Ms Musat the solutions to address the issues of AR5 are clear – but she emphasised the urgency of enacting these reforms.
"We need to signal to developers and to whoever's willing to invest in this sector in the UK that actually, we've understood the signal, we know what's gone wrong and we're willing to rectify it," she continued.
"We would need some assurance that government has that commitment very, very soon. And that consultation needs to start to in earnest as to what kind of price points we need to see in the auction and it needs to be before March time.
"I think the last thing we want is all of this being pushed down the line and again we get a set of parameters which don't really take into account anyone's commercial reality in the spring.
"For us this is now – the window is open to make AR6 better and ensure it succeeds."
Recommended for you

'Novel approach' needed to meet ScotWind floating supply chain ambitions