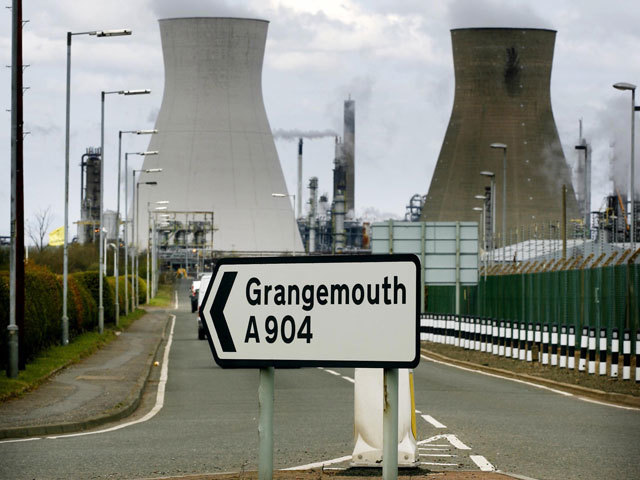 Around 80 jobs have been saved at Altrad Services after union pressure saw the firm reinstate workers under the government's furlough scheme.
The industrial services company had made dozens of people redundant at the Grangemouth oil refinery but, following talks with Unite, has now agreed to keep them on through the coronavirus job retention programme.
It will cover the workers for an initial six-week review period, providing 80% of their wages up to £2,500.
Last week, fellow firm Bilfinger UK also decided to furlough around 230 non-essential Grangemouth employees through the scheme, while energy management company Veoila agreed to keep non-essential workers at home on furlough with 100% pay.
Altrad's Aberdeen presence, which services the offshore sector, is not affected.
Unite regional officer Scott Foley said: "Following Unite's intervention, around eighty workers across Altrad Services operations based at Grangemouth have been reinstated under the government's job retention scheme.
"We are pleased that the company reversed their decision and that these workers have been furloughed rather than be made redundant.
"It's essential that employers act responsibly and utilise the government job retention scheme wherever possible. Unite has been working very hard to ensure that many companies based around the oil refinery do the responsible thing to safeguard jobs."
Several steps have been taken to ensure workers for North Sea firms can take advantage of the furlough scheme amid the covid-19 outbreak and oil price slump.
On Monday, a deal was struck to protect almost 3,000 offshore catering jobs after a  a similar agreement was made last week for around 7,000 contractors.
Altrad provides industrial services to the oil and gas, energy and petrochemical sectors.
Recommended for you

'No shortage of workers' for North Sea roles but better terms needed, say unions