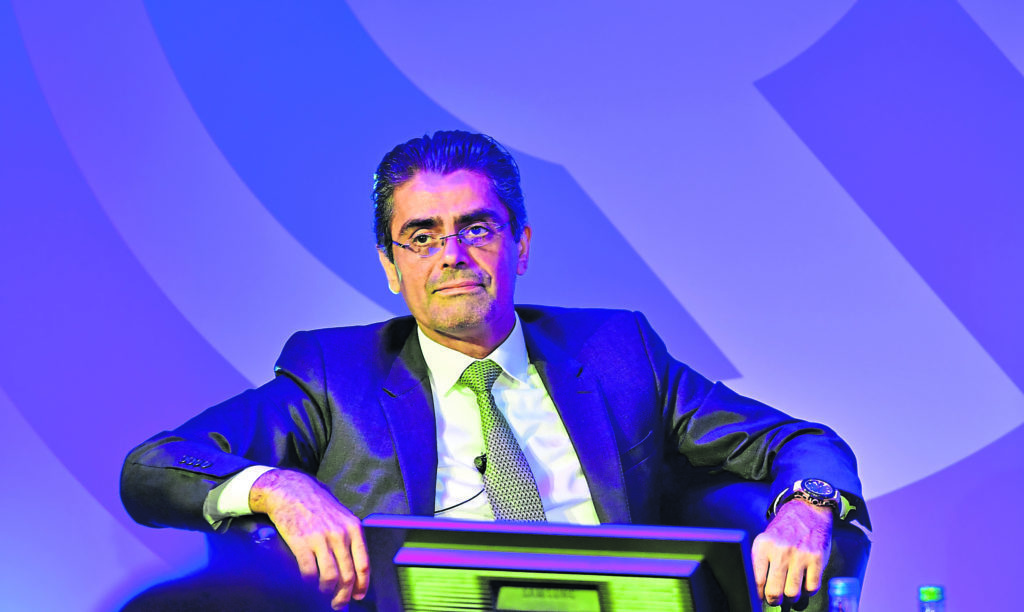 EnQuest bosses said today that the recent shrinking of the firm's UK North Sea footprint was just part of the "natural cycle".
Chief executive Amjad Bseisu said he was "not disappointed" about having to shut down production from several assets in the face of lower oil and gas price forecasts.
In the first half of 2020, EnQuest decided not to restart production from the damaged Thistle and Heather platforms.
Thistle was beset by a structural issue with a storage tank, whereas a fire broke out in a compressor module on Heather while it was shut down for maintenance work in October last year.
The Alma-Galia fields stopped producing at the end of June and EnQuest expects to call time on the Dons fields in the second quarter of 2021.
The number of employee and contractor roles at EnQuest has gone down by 40%, which equates to about 500 roles.
A stoic Mr Bseisu said: "Key for us is ensuring we manage in a difficult low price environment.
"In terms of the assets we've taken over in the past, we have increased their production lives significantly and they are now being decommissioned.
"It's a natural cycle. We take assets, extend their lives, reduce their costs and carbon footprint, invest in them, then abandon them."
He also said the decisions had helped create "substantial" operating cost savings of £143 million and capital expenditure reductions of £83m.
Mr Bseisu was encouraged by the firm's production performance during the period and is determined to keep up the momentum.
First-half production averaged 66,055 barrels of oil equivalent (boe) per day, down just 3.6% year-on-year in spite of the shutdowns, while full-year output is expected to be at the upper end of guidance.
Mr Bseisu said Kraken was the "star performer", pumping out 38,967 boe per day gross, 19% higher than in the same period last year.
The Worcester producer-injector wells in Kraken's Western Flank came on stream late in the second quarter, adding about 3,000 boe per day.
But EnQuest shares dropped by more than 7% today after the firm posted pre-tax losses of £280m for the first six months of 2020, against profits of £29m a year ago.
Revenues dropped 45% year-on-year to £331m.
Lower oil price assumptions resulted in non-cash post-tax impairments of £190m and non-cash derecognition of undiscounted deferred tax assets of £325m.
Meanwhile, EnQuest managed to cut its net debt by £47m to £1 billion in the first half.
Post period end, the company struck a deal to acquire 40.81% of the Bressay discovery from Equinor and take over as operator, with a view of tying the field back to the Kraken FPSO.
Asked if further deals could be in the offing, Mr Bseisu said: "Our focus is still on reducing our debt and strengthening our balance sheet.
"There is no plan to increase our footprint at present. Any acquisition would be geared towards having a very low upfront consideration, or no upfront consideration."
Analysts at Jefferies said: "Another large headline net loss due to charges takes the shine off results that operationally were very strong, beating our estimates on revenue, ebitda, production and most importantly, debt reduction."
Recommended for you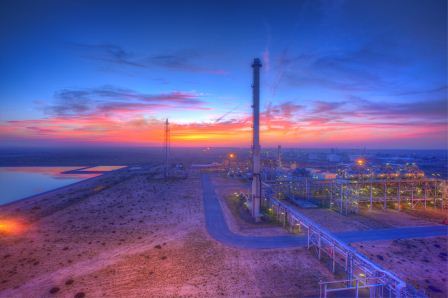 Dana Gas names EnQuest exec as new CEO