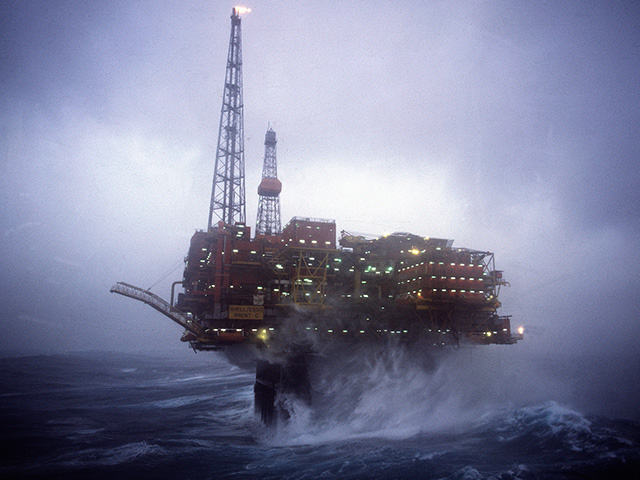 Shell has announced plans to begin testing North Sea workers for Covid-19 before they head offshore.
The energy giant confirmed it started preparation to introduce pre-mobilisation testing earlier this month as an "additional protection" for the workforce.
It is expected to be implemented in the coming weeks.
Shell also confirmed an outbreak of Covid-19 earlier this month on board the Brent Charlie platform, which is around 115 miles North East of Lerwick, Shetland.
The first suspected case was confirmed on Wednesday, 7 October. A subsequent 13 workers were flown off the platform, four because they had possible symptoms and nine as a precaution.
Others who left Brent Charlie as part of a normal crew change were later identified as contacts of those displaying possible signs of the virus.
Of the total number of workers flown off the platform since the first suspected case on October 7, either as part of a precautionary removal or normal crew rotation, four went on to test positive for Covid-19.
In 2018, the UK Government approved plans to decommission the topsides for the Brent Alpha, Bravo and Charlie platforms.
The latter is the now the last producing installation on the Brent field, with the Pioneering Spirit vessel already booked to remove it when production eventually ceases.
Shell was in the news earlier this month after outbreaks of the virus on board two if its platforms.
It was confirmed on October 13 that more than a dozen workers had been removed from the Nelson platform after a colleague tested positive for Covid-19.
And the following day it was revealed that demobilisation of crew members took place on two separate occasions on the Gannet Alpha fixed offshore drilling installation over fears of an outbreak.
Recent figures from Oil and Gas UK show that for the week commencing October 12, the UK North Sea recorded its highest weekly spike in offshore "Category B" cases since the country was forced into lockdown back in March.
Scotland, and the UK more generally, is currently in the midst of a second wave of Covid-19.
Earlier today first minister Nicola Sturgeon confirmed that more than 1,000 new positive cases had been recorded across Scotland in the previous 24 hours.
Shell has now identified an NHS accredited private facility which can be used to test  crew before they head offshore, without impacting on any testing required for frontline health workers.
A Shell spokesperson said: "With the rise in infection rates across the UK we are working to manage the impact on our teams and operations through good hygiene, social distancing, pre-mobilisation screening and, where an individual exhibits symptoms, isolation at the facility before safe transportation to their homes. In addition, we trace contacts of any suspected case on our platforms and ensure they also get home safely to self-isolate.
"Earlier this month, we started preparing to introduce pre-mobilisation testing for COVID-19 as an additional protection for all offshore workers on our platforms. We always listen carefully to any concerns from our teams and take appropriate action. Particularly during the coronavirus pandemic, this has been vital."