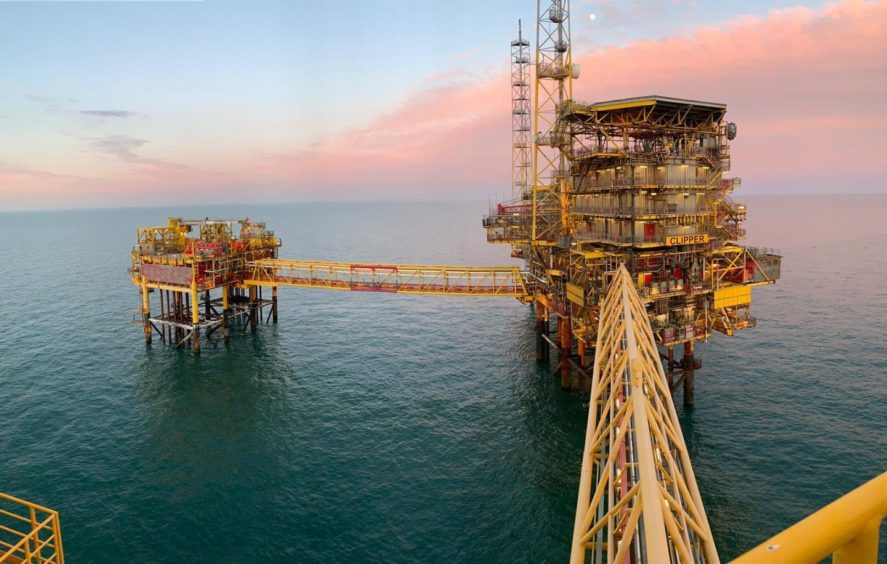 Shell is preparing the sale of its stakes in key southern North Sea clusters, Reuters has reported.
Shell will reportedly sell its 50% stakes in a tranche of fields in the Clipper hub, as well as the Leman Alpha complex, the news outlet reported, citing three sources familiar with the matter.
The sources said that the assets could garner up to $1 billion (£740m) in total.
Both assets were developed as part of a historic joint venture with ExxonMobil.
The Clipper hub is located around 40 miles from the Norfolk coast in Block 48/19a and can export up to 400 million cubic feet of gas a day, which is piped to the Bacton gas terminal.
The Shell-operated hub produces and processes gas from wells on the Clipper field, and imports and processes gas from the Barque, Galleon, Skiff, Cutter and Carrack fields. It is a normally attended installation that comprises six fixed bridge-linked platforms.
Leman Alpha lies 31 miles east of Bacton in block 49/26. Also operated by the supermajor, it consists of five bridge-linked jackets and produces and processes gas from its own wells, and imports and processes gas from the remainder of the Leman field platforms – Bravo, Charlie, Delta, Echo, Foxtrot and Golf.
Shell declined to comment on the reports.
A sale of the two clusters would be the latest major North Sea offload for Shell, which in 2017 sold a package of assets to private equity-backed Chrysaor, now Harbour Energy, in a £3bn deal.
The 2017 sale included interests in Buzzard, Beryl, Bressay, Elgin-Franklin, J-Block, the Greater Armada cluster, Everest, Lomond and Erskine, plus a 10% stake in Schiehallion.
As it offloads older assets, Shell's newer North Sea developments have not all made swift progress.
Last year, UK regulators declined to approve plans for its Jackdaw gas condensate field.
The Offshore Petroleum Regulator for Environment and Decommissioning (OPRED) has not disclosed why it rejected the project's Environmental Statement, though Shell subsequently said it was 'proposing changes' to the development.
Reports in January suggested the company had resumed talks with government over the future of the project.
And in December, the company pulled out of the controversial Cambo development, in which it held a 30% stake alongside operator Siccar Point Energy, citing economic reasons.
Last week chief executive Ben van Beurden said the project wasn't the "best project in our funnel" so it "didn't make sense" to allocate money into it.
He also revealed capital that had been set aside for Cambo has now been spent elsewhere.
Recommended for you

BREAKING: Ithaca completes acquisition of Shell's Cambo stake