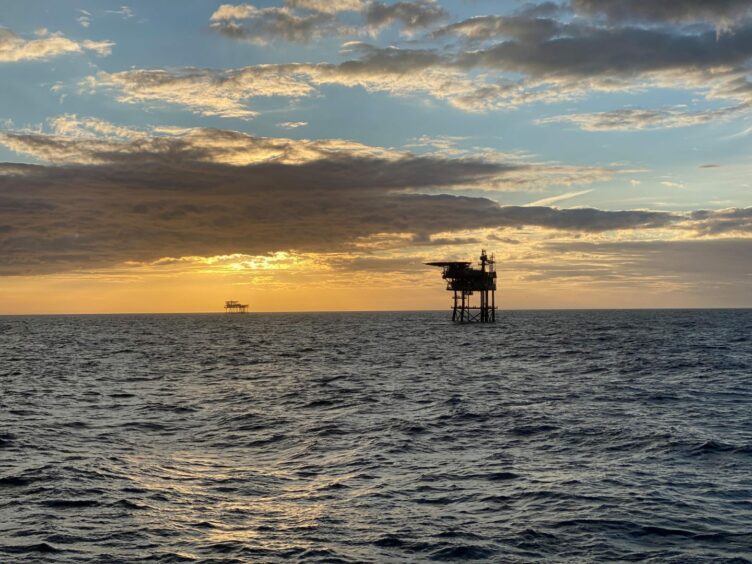 Oil and gas firm Perenco has been hit with a trio of safety improvement notices over the state of one of its Southern North Sea platforms.
Specifically the warnings from the Health and Safety Executive (HSE) are in relation to the condition of a redundant crane on the Leman 27E installation.
According to the offshore watchdog the lifting facility has not been kept in good repair, creating a "potential dropped object threat to people and process equipment".
Perenco is also alleged to have "not identified or implemented mitigation to prevent" a potential accident, as well as having "no time bound plan for maintenance".
Concerns were also raised about the heating, ventilation, and air conditioning (HVAC) system on Leman 27E.
The HSE says that Perenco has "failed to maintain the safety critical HVAC system" in efficient working order, even though equipment wear and tear was flagged years ago.
"You identified degradation of that equipment in 2019, including the Temporary Shelter HVAC fan that provides air movement and pressurisation, and the Battery Room Fire Damper, and it remains defective in June 2023," the notice said.
Much like the monitoring of the redundant crane, Perenco was found to have failed to enact a "risk assessment", meaning its maintenance records don't "reflect the safety critical status" of the equipment.
That has "resulted in an inappropriate prioritisation of corrective work and repairs have not been completed within 4 years".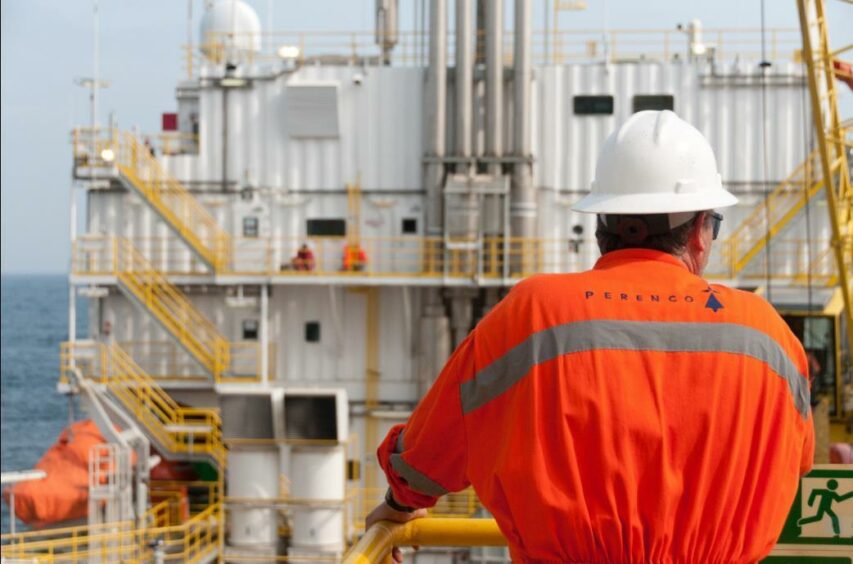 More generally the HSE says that Perenco's regulatory assessment of Leman 27E, carried out in 2000, is now out of date given the platform has "undergone numerous changes" since then.
The Anglo-French operator's failure to conduct a further review "could give rise to a major accident" involving fire or explosion, or the "need for evacuation, escape or rescue", the watchdog said.
A Perenco spokesman said: "As a responsible North Sea operator, Perenco has a rigorous internal programme of maintenance and inspection which enables us to identify anomalies ourselves and perform preventative and corrective actions where necessary.  In addition, we engage independent verifiers, and separately the Health & Safety Executive conducts numerous independent inspections each year.  Any items picked up independently are cross-checked against our own assessments and actively addressed, if not already dealt with.
"Leman 27E is a platform that has not been producing gas for over a year since reconfiguration of the Leman network as a result of the SHARP project.  As a result, some maintenance activities were postponed.  However, the associated risk assessment (overall reduced risk) had not been formally documented in line with our systems for producing assets and some records were out of date. Perenco has quickly assigned additional resources to remedy the issues raised in July's improvement notices, including deconstruction of the redundant crane's cab and engine.  All relevant risk assessments and maintenance records have now been updated to reflect the platform's non-producing status."
Got previous
It is far from the first time that London-headquartered Perenco has attracted the unwanted attention of HSE inspectors.
In May the company was warned by the HSE after multiple leaks on its Southern North Sea Indefatigable (Inde) 23-A platform.
And just under a year ago Perenco was slapped on the wrist over its decommissioning of the Inde 49/18A installation.
It was in the wake of a hydrocarbon release and a subsequent fire during work to remove the structure.
Around the same time HSE inspectors issued a notice to Perenco after finding found more than 400 overdue repair orders, over 200 of which were safety and safety-critical items.
Leman field
Leman is one of the largest geological structures in the Southern North Sea and lies around 30 miles from the Bacton Gas Terminal (BGT) in East Anglia, where gas production is brought ashore.
The field hosts a total of 16 development platforms, nine of which are operated by Perenco.
Just this week Perenco announced it had secured a licence – as part of the UK's carbon storage round – to store emissions in Leman.
It means the Poseidon carbon capture and storage project can proceed, with the field offering a "mixture of depleted gas reservoirs and saline aquifers in which CO2 could be stored".
Perenco and partner Carbon Catalyst Ltd (CCL) are targeting an operational date of 2029.
Perenco fact file
Perenco's daily operated production amounts to around 300 million cubic feet per day (equivalent to 51,400 barrels of oil equivalent), while it processes and exports the same amount again for other producers.
It oversees more than 10% of the entire North Sea well stock, and operates more than 200 permanently producing wells across 40 gas fields, including at Leman, Trent, Cleeton, West Sole and others.
In 2021 the firm completed its Southern Hub Asset Rationalisation Project (SHARP) project – a move to combine the Leman and Inde fields into one fit-for-purpose production hub.
Recommended for you

Leading North Sea safety advocate embarks on new consulting journey