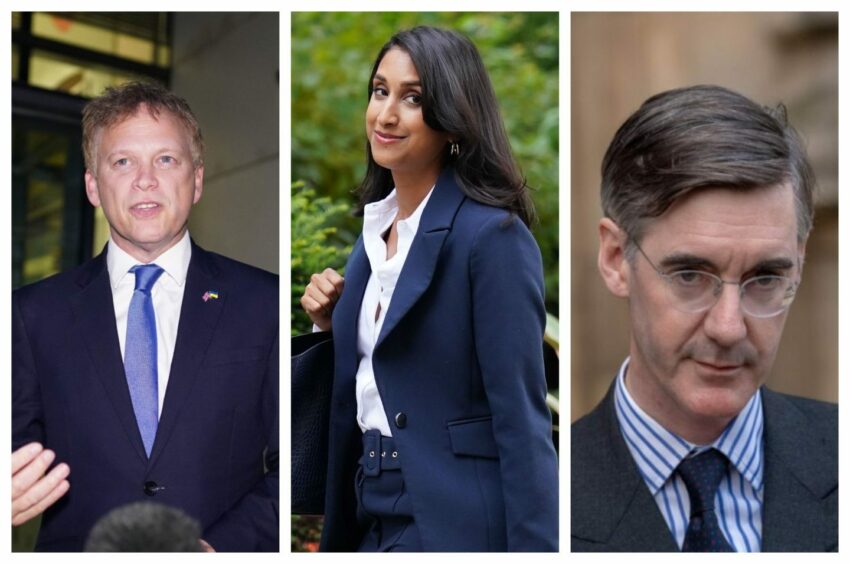 As Grant Shapps steps down as energy security secretary, the industry welcomes the third MP to take up the energy brief in less than 12 months.
It has been announced that Claire Coutinho, the former minister for children will be taking on the role of secretary of state for energy security and net zero.
Ms Coutinho has been spotted at 10 Downing Street shortly before the announcement as Rishi Sunak looks to reshuffle his cabinet.
Claire Coutinho MP @ClaireCoutinho has been appointed Secretary of State for Energy Security and Net Zero @energygovuk pic.twitter.com/PGIx7l6xDM

— UK Prime Minister (@10DowningStreet) August 31, 2023
The Department for Energy Security and Net Zero said: "Claire Coutinho will be leading our mission to build cheaper, cleaner homegrown energy and safeguard the UK's energy security."
MP for West Aberdeenshire and Kincardine and minister in the department for energy security and net zero, Andrew Bowie, welcomed Ms Coutinho.
Mr Bowie hailed the announcement as "Absolutely fantastic news" on Twitter.
Three MPs handed the energy brief in 12 months
Grant Shapps has accepted the defence secretary position in Rishi Sunak's cabinet, following his appointment as energy security secretary in October.
Shapps took the position following Jacob Rees-Mogg's resignation from the business, which included the energy brief.
Rees-Mogg handed in his notice soon after Rishi Sunak was appointed head of the Conservative Party.
Jacob Rees-Mogg was appointed to the role on 6 September under former PM Liz Truss and his resignation was first reported on 25 October.
Green party MP Caroline Lucas criticised the "Rent-a-Minister Grant Shapps" for holding five positions in government within the last 12 Months.
She wrote: "Rent-a-Minister Grant Shapps embodies Government chaos.
"He's held 5 different cabinet posts in the past 12 months. Transport, Home, BEIS, Energy, and now Defence.
"This government is a desperate scrambled cohort of failure and an election to get rid of the lot of them can't come soon enough."
Aberdeen MP slams Tories for 'Seven energy secretaries in seven years'
The criticism for the ever-shifting state of the Conservative Party's cabinet was not reserved exclusively for the outgoing energy security secretary Grant Shapps.
The MP for Aberdeen South and SNP Westminster Leader, Stepehn Flynn pointed out that the country has seen seven MPs handed the energy brief in as many years.
Mr Flynn said: "Seven energy secretaries in seven years is no way to run such an important department and we're hardly talking about the magnificent seven at that either.
"The Department for Energy is a revolving door and it's no surprise the Tories have allowed energy prices to spiral – they've failed to invest in gas storage, they've refused to join the green energy gold rush and they've allowed our bills to be dictated by the price of gas on the international market.
"Aberdeen needs investment if we are to secure jobs here for generations to come and we just aren't seeing that under the UK Government despite the billions that have flowed south to the Treasury over the years – this latest change is just another sign of Westminster's reckless disregard when it comes to our region.
"Scotland is energy rich and our resources are being squandered at the hands of Westminster politicians who are in and out the door in a flash – Scotland can do better and it's high time we had full control over energy policy to provide fairer bills and drive our economy forward."
More oil and cutting bills
During his time as the UK's energy security secretary, Mr Shapps was outspoken about his approval of new North Sea licences. 
He recently said, the government will "max out" the UK North Sea's oil and gas reserves, claiming that carbon emissions will still decline at "twice the rate" outlined by the Intergovernmental Panel on Climate Change.
When he was first appointed to the energy security position, Mr Shapps was faced with a winter of uncertainty in which there were concerns around household bills.
On his first visit to the Department of Business Energy and Industrial Strategy offices, Shapps said to the staff: "The department clearly has a huge agenda, in particular on energy prices. Let's get to work."
Ofgem announced earlier this month it was cutting the price that a supplier could charge for gas from 6.9p per kilowatt hour (kWh) to 6.89p from October 1.
Shapps took to Twitter following the announcement that he would be taking over from Ben Wallace as defence secretary.
He wrote: "I'm honoured to be appointed as Defence Secretary by Rishi Sunak.
"I'd like to pay tribute to the enormous contribution Ben Wallace has made to UK defence & global security over the last 4 years.
"As I get to work at DefenceHQ I am looking forward to working with the brave men and women of our Armed Forces who defend our nation's security. And continuing the UK's support for Ukraine in their fight against Putin's barbaric invasion."
Industry welcomes Claire Coutinho
The chief executive of the trade body Offshore Energies UK, David Whitehouse, welcomed the newly appointed secretary of state for energy security and net zero.
Mr Whitehouse said: "We look forward to working with the new Secretary of State and her team to build on the progress the sector has already made to deliver energy security from the North Sea, underpinned by the North Sea Transition Deal.
"We also wish The Rt Hon Grant Shapps MP well in his new role as the Secretary of State for Defence – building on his work on energy resilience and security."