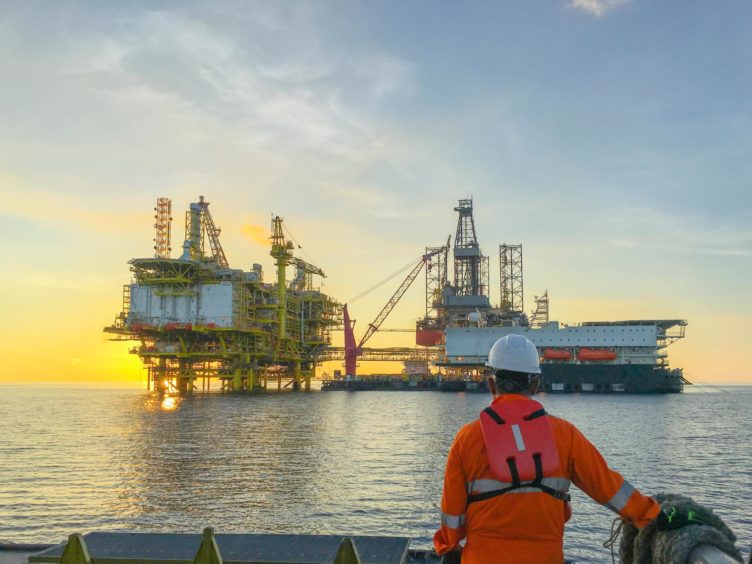 Oil and gas workers will be put off going for green jobs because of significantly lower salaries, a new inquiry has been warned.
Union official John Boland described a £20,000 cut for an electrical technician in oil and gas compared with the same role in offshore wind.
He said multiple barriers are in the way of the government's much-promised "fair" shift from fossil fuels to renewable energy jobs.
These include:
Disparity in pay, terms and conditions.
Lack of renewable jobs at scale.
Delays to a long-awaited "skills passport"
Will green jobs mean a pay cut?
Mr Boland told a committee of MSPs at Holyrood: "We would be speaking in the range of about £20,000 difference for an electrical technician who works in oil and gas and the same role in offshore wind."
The Unite union regional organiser said he looked through job adverts earlier this week in offshore wind but they showed "very similar salaries" to those available onshore.
He said: "There needs to be a realisation like what was realised in oil and gas. If you're going to be working 14 days/21 days, 12 hours a day, offshore, away from your family, there's got to be a degree of compensation for doing that.
He said the compensation is not in the renewables industry yet, adding: "I think that's where the market will do it itself.
"There is a small pool of actually skilled people there and skilled people generally will go where the money is.
"If the money's not there then industry will find that there is a skills shortage and the only option they're going to have is to compete with the other industries that are paying higher wages."
Recent research shows there are around 120,000 oil and gas jobs in the UK and 34,000 in renewables.
Aberdeen wants to become the "net zero" capital of Europe, harnessing the skills of the north-east oil and gas workforce to reduce harmful carbon emissions.
Oil and gas 'rhetoric'
Maggie McGinlay, chief executive of Aberdeen's Energy Transition Zone, said it is hard to attract young people into the sector.
This has not been helped by the "rhetoric" around oil and gas, she told MSPs on Wednesday morning.
An energy transition "skills hub" is under construction at North East Scotland College's Altens campus in Aberdeen.
Ms McGinlay said this will provide more welding and fabrication facilities.
She also highlighted plans to visit schools and explain to pupils the type of jobs available.
Professor Paul de Leeuw, director of the Robert Gordon University Energy Transition Institute, said the future is about building new wind farms and hydrogen facilities.
He said: "The workforce we need predominantly is building these new activities than operating them. We'll need far fewer people to operate a windfarm then you need on an oil and gas platform.
"We see this workforce coming in, being far more transient and going from project to project around the country."
Prof de Leeuw added: "If we don't get it right, if the money doesn't go in then we see a big outflow of skills and capabilities here.
"And transitional people will just move somewhere else, they will just go where the jobs are.
"What we will see is an economic impact in the north-east of Scotland if we don't get it right."