WATCH: The moment Ninian Northern had its legs blown off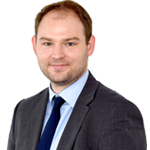 By
Mark Lammey
10/06/2021, 12:15 pm
Updated: 10/06/2021, 12:29 pm
Video footage has been shared online by Demolition News showing the Ninian Northern platform having its legs blown off with explosives in Lerwick.
Project manager Veolia said the job was a "success" and had been carried out following nine months of planning and engagement with shareholders.
The company said the purpose of the operation was to bring the topside modules closer to the ground, reduce the risk to employees of working from height, and allow remote specialist machinery to be used on the structures.
But, having seen photographs of the platform lying on mounds of earth, RMT regional organiser Jake Molloy said he could not believe that the outcome was intentional and that he wouldn't want to be "within 100 feet" of Ninian Northern.
Mr Molloy said he would have "real concerns" if contractors were considering putting anyone on board to remove parts of the platform.