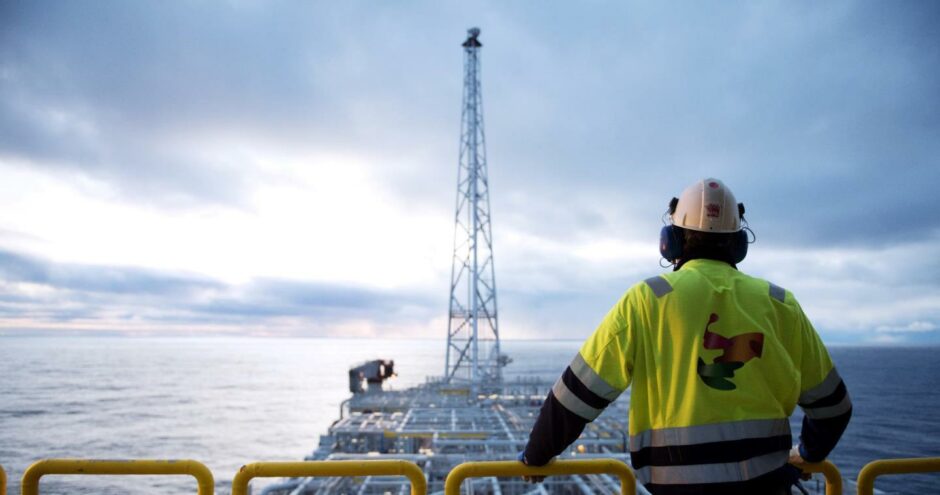 The Norwegian joint venture of BP and Aker has been criticised over its plans to bring in Covid-19 vaccines requirements.
Trade union Industri Energi, which represents offshore oil and gas workers, has branded the move by Aker BP "intrusive" and "unsustainable".
It also slammed the lack of opportunity for workforce representatives to share their thoughts on the plans.
"The company has not had discussions or involved us in any way regarding how this should happen," said Ingard Haugeberg, Industri Energi's leader in the Ansattes Bedrifts Club.
"We agree that we must protect our employees and our suppliers in the best possible way, but it also requires that we are involved in how it should happen and how our employees and suppliers are taken care of in this process."
He added that the union is "very disappointed" with the company's approach.
Deputy head of Industri Energi Lill-Heidi Bakkerud said: "Aker BP has decided to introduce intrusive measures towards its employees, without involving either the club and the security service. It is unsustainable."
From 1 February, Aker BP (OSLO: AKRBP) will introduce requirements for Covid protection for working offshore, either through vaccination or having tested positive for the virus in 12 months prior to travel.
Those who do not tick the boxes will "get alternative work onshore", the company said.
It comes as the highly transmissible Omicron variant continues to spread across swathes of Europe.
A spokesman for Aker BP said: "Both the safety delegates and the unions have supported the intention of introducing requirements for protection for traveling offshore.
"The details about the practical implementation will be shared before the requirement is introduced on February 1.
"There are still some clarifications, and we have a good process with the safety delegates and the unions (in Norwegian: The BU and AMU).
"Aker BP employees who don't meet the new requirements will get alternative work onshore."
Vaccine mandates
There has been a great deal of speculation around whether or not vaccines will become compulsory for North Sea workers.
Some companies, such as CNR International, have introduced mandatory jabs for workers and there was speculation that Shell could follow suit.
Unions have rebutted the idea with Unite previously stating it would take legal action against any company seeking to pursue a "jab or job" policy.
Trade body Oil and Gas UK has encouraged workers to get vaccinated but has not called for it to be compulsory.
Recommended for you

Aker BP and Lundin flesh out merger plans