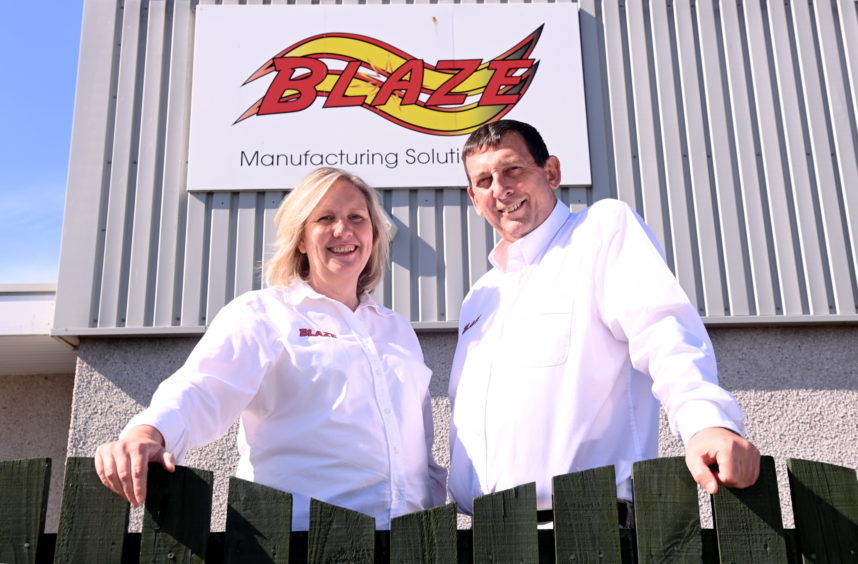 Attracting the next generation of workers is not about spending money, it's about spending time, according to Ann Johnson of Blaze Manufacturing:  "If we want diversity, its up to us."
As the industry faces a particular recruitment challenge around young women, girls could look to OGUK, the OGTC or ONE and see female CEOs at the very top of those organisations, Ann points out, saying, "our role models are there already".
Yet the fact remains that, for oil and gas, "so few women are involved within senior management positions" and changing that "starts right in the schools".
Ann is on the board of Young Enterprise Scotland, and works with her local academy to encourage young people across the board to pursue a career in the oil and gas sector.
At Mearns Academy, the reality is "fewer and fewer pupils say they want to be in oil and gas", with two major downturns in a decade taking their toll.
However, taking control of the narrative, and getting pupils "enthused" about their prospects is a cheap, rewarding way of helping secure the next generation of energy workers.
One sector which has had particular success in her area of Aberdeenshire is the armed forces.
"Mearns Academy is a massive feeder to the forces," Ann said.
"And why is that? Because they're influenced by the recruitment people who are ex Mearns Academy and getting them enthused. That's all people need, is for somebody who is enthusiastic to say 'you can do it'.
"They don't have to spend any money. Youth Enterprise, for instance, is always looking for business advisors. All they've got to do is give somebody a one-hour a week to go into their local school and work with them and enthuse them and believe in them. That's all they need."
Blaze's work mentoring young people in the school has brought them "amazing success stories", with the rewards of seeing pupils succeed off the back of that.
"We work with them every week and they set up a company and they run it. And we are honest with them, we are not their teachers, we treat them like colleagues.
"When they leave school, it's really nice, they keep in touch – I just got an email from someone who left two years ago and am still in contact with the first ones from five years ago – because you're their unbiased voice. You're not their mum and dad, you will tell them the truth, because you've seen what they are capable of and not capable of."
As Oil and Gas UK and other organisations warn of a lack of flexible pathways into recruitment, or indeed a lack of gender parity for the next 30 years, Ann thinks small businesses like Blaze could be the industry's secret weapon.
"The best people to go in are the ones that run an SME because they're enthusiastic people."
She added: "We've seen it. This is what we do. People keep saying 'why do you bother with that?' I always think, 'why would you not?'  I'm doing my bit, if you want to help get in touch!"
Ann Johnson is Vice President of the Association of Scottish Businesswomen, a Women Enterprise Scotland ambassador and sits on the board of Young Enterprise Scotland.
Recommended for you

Back in the game: Blaze in growth mode for 2021