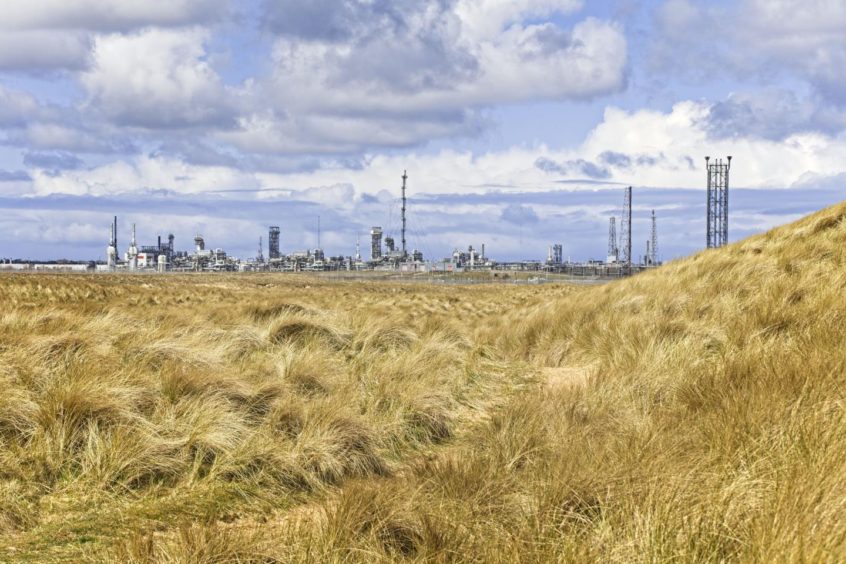 The operator of the St Fergus gas plant near Peterhead is exploring whether it can aid the creation of a green energy hub in Aberdeen.
Px Group chief executive Geoff Holmes told an Oil and Gas UK (OGUK) event that he is in talks with ETZ Ltd, a not-for-profit set up in April to deliver a purpose-built, net-zero facility.
It has been earmarked for an area just south of Aberdeen, next to the new £350 million South Harbour expansion.
First proposed by former oil tycoon Sir Ian Wood in 2020, the energy transition zone is designed to make sure Aberdeen capitalises on the global decarbonisation drive.
During the OGUK event, which was held at the P&J Live on Thursday, Mr Holmes revealed px Group is "chatting" to Maggie McGinlay, CEO of ETZ Ltd, to "see whether we can support" the project.
He said: "There are projects ready to go now, we have land, we've got an incredible array of skills in the oil and gas industry; lets redeploy these skills today as quickly as we can into the energy transition zone in Aberdeen. It's a phenomenal opportunity and very exciting."
Px Group took over operations and maintenance duties at St Fergus in 2016 after North Sea Midstream Partners bought the plant from Total E&P.
The facility is home to the Acorn carbon capture and storage project, an advanced scheme intending to use oil and gas infrastructure to lock away emissions.
Under development by Shell, Harbour Energy and Storegga, the project, which missed out on UK Government funding earlier this year, is also exploring the potential for creating blue hydrogen at the site.
Acorn was one of a number of similar CCS initiatives vying for UK Government funding in a competition held this year.
To the surprise of many it wasn't picked as one of the two winners and was only included on the reserve list.
Debate about the project has rumbled on since, with some calling for the UK Government to reverse its decision and push ahead with three CCS clusters.
As well as St Fergus, px Group owns the Saltend Chemical Park in Yorkshire, which is home to a number of low carbon projects.
Mr Holmes said: "We've taken a half empty site and, with a bit of focus and effort, we've attracted energy transition businesses to the point where we're bumping up against the edges of the facility. If the next project comes in we're probably full.
"So we're looking for the next green energy hub that we can be involved in."
Recommended for you

Aberdeen St Fittick's Park and Doonies ETZ plans unveiled amid ongoing legal row