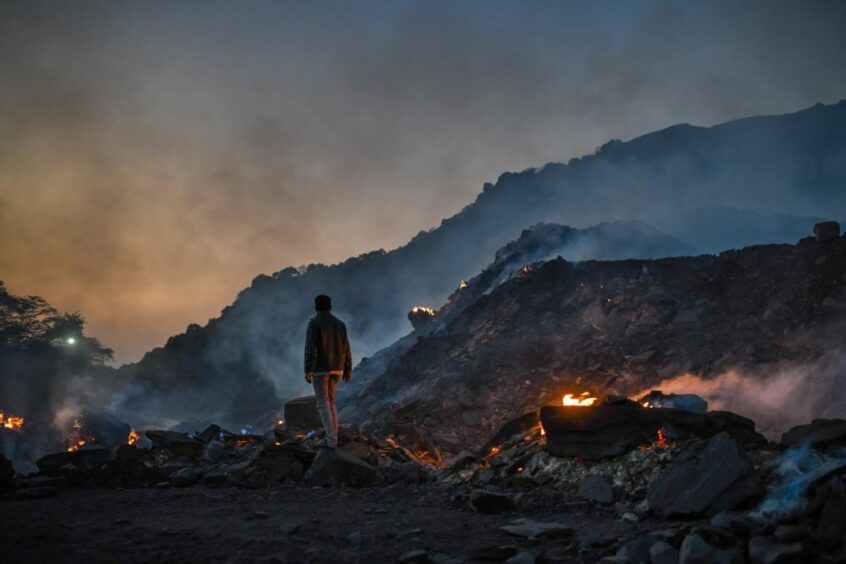 India defended its use of fossil fuels citing energy security priorities, even as the country vowed to remain committed to decarbonisation.
The country, one of the world's largest producers of coal, has often countered demands to curb use of the dirtiest fossil fuel, arguing it is key to its energy security and economic development. The war in Ukraine saw energy rise to the fore of the agenda for developed nations, many of which revived use of coal after supplies of Russian oil and natural gas shrank.
"The behaviour of European nations in 2022, eminently understandable, demonstrates the return of energy security as a prime requirement for countries," according to India's Economic Survey, tabled in parliament Tuesday. "Therefore, it stands to reason that it would be no different for developing economies too."
Developing economies are being asked to shoulder the burden of a global transition to green fuels, despite their lower contribution to accumulated emissions compared with developed nations that prospered on the back of "unrestricted use of fossil fuels," the Economic Survey said. The document, presented a day before the annual budget, is an account of the government's performance and ambitions for various sectors of the economy.
The arguments reflect the country's stance at the COP27 summit in November pushing for a discussion on fossil fuels, instead of coal alone, and to hold rich nations to account for their use of natural gas and oil.
Besides energy security, potential job losses in the fossil fuels supply chain — from coal mines to refineries — is another issue India is concerned with. State-run miner Coal India Ltd., the country's biggest producer of the fuel, is among the nation's largest corporate employers, with a headcount of almost 242,000 employees. Hundreds of thousands more work at other mines, oil wells and processing facilities.
While experts have said clean energy can generate more jobs, the Economic Survey said it "seldom works out so smoothly in practice."
Still, the country "remains steadfast in its commitment to combating climate change," the document said, laying out efforts to expand clean energy capacity, plant more trees for carbon sequestration, and promote a green hydrogen-based economy. The country has set a target to zero out emissions by 2070.
While the Survey documented India's position with respect to carbon emissions, it was silent on a domestic problem caused in part by coal burning: air pollution.
Environmentalists have blamed the fuel — along with other factors like crop burning, construction dust and vehicle emissions — for the country's toxic air that reaches alarming proportions every winter.
Recommended for you

Essar puts UK low carbon opportunity at heart of $3.6bn investment