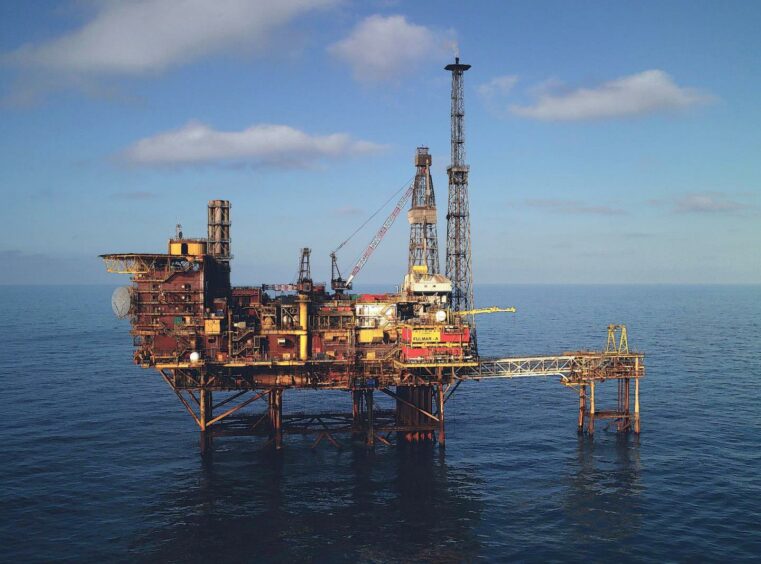 Repsol Sinopec Resources UK is "reviewing" its North Sea fields to judge whether they could be used to stow emissions.
Andrew Wright, the Aberdeen-headquartered operator's emissions manager, said work is ongoing to establish whether its reservoirs are in an apt location for carbon capture and storage (CCS).
There is an increasing focus amongst companies around the importance of repurposing and reusing assets.
And CCS, which involves collecting and storing emissions in depleted gas reservoirs, has been underlined as an ideal way for giving North Sea infrastructure a new lease of life.
Repsol Sinopec's North Sea portfolio features several producing and non-producing fields, as well as the Flotta oil terminal in Orkney.
Those assets that have reached the end of their operational life include the Buchan and Fulmar fields, the latter of which is already loosely tied up in a north-east CCS scheme.
Earlier this year the Acorn project signed a Memorandum of Understanding with Shell and ExxonMobil, the owners of the SEGAL terminal, which is fed by the SEGAL and Fulmar pipelines.
Acorn was left disappointed earlier this week though when the Scottish Cluster, of which it is a key part, wasn't chosen by the UK Government to be one of its initial CCS projects.
Speaking at Oil and Gas UK's Energy Transition Outlook 2021 launch, Mr Wright said: "We are reviewing the assets and the reservoirs that may be suitable for CCS.
"But the other challenge is the need for them to be located in a suitable position for one of the hubs.
"It is something we're trying to keep our eye in on, the technology is obviously necessary.
"There will be some reliance on oil and gas for the foreseeable and CCS is an option for making large scale emissions reduction improvements."
CCS is just one of several areas in which North Sea companies are helping to shape the energy transition.
Regulators and government are clamping down on operational emissions arising from oil and gas production.
Platform Electrification
Fundamental to addressing this is offshore electrification, which will allow platforms and subsea infrastructure to be powered using low carbon sources.
Several studies into hooking up assets to wind farms are ongoing as industry tries to minimise the environmental footprint of each barrel.
Mr Wright said: "At this stage, we see electrification as an opportunity to make a step change in emission improvements.
"The perfect world solution is that you get all your power from a renewables source, such as offshore wind.
"But because of the requirement to have consistent energy, the realistic option is to have that but also have it backed up with a route back to the grid as well.
"There would be an element of reducing emissions at sites, but also moving emissions from scope one to scope two.
"On the face of it, people may say that's not a real reduction. But by having that link back into the grid, it allows offshore installations to benefit from the grid becoming less emissions intensive."