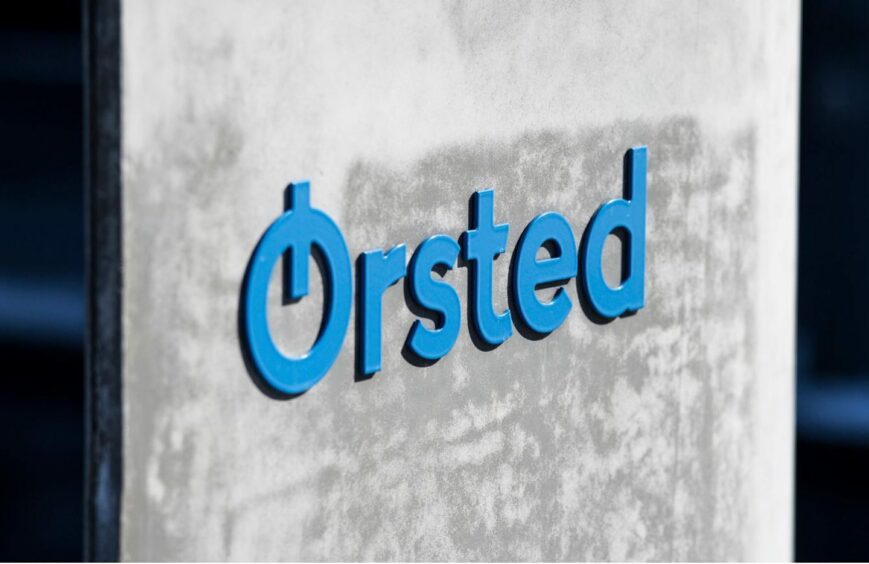 Orsted A/S (CPH: ORSTED) shares slumped to their lowest level in six years after the Danish utility dropped two US wind projects and recorded 28.4 billion kroner ($4 billion) in impairments as the crisis in the wind industry is only getting worse.
The huge writedown is much worse than investors and analysts feared and the latest in a string of bad news from an industry vital to slow global warming.
Surging costs and rising interest rates have led to project delays and Germany's Siemens Energy AG is in talks with the government to help shore up its balance sheet.
Orsted shares plunged as much as 22% in Copenhagen and are down 58% this year. They slumped even more back in August when they first warned that the impairments would be as much as 16 billion kroner.
"The significant adverse developments from supply chain challenges, leading to delays in the project schedule, and rising interest rates have led us to this decision," Chief Executive Officer Mads Nipper said with regards to the US projects.
"We continue to find it difficult to see any meaningful re-rating of Orsted shares in the short term," Jenny Ping, an analyst at Citigroup Inc. said in a note.
The crisis is spreading around the world. In China, top turbine maker Xinjiang Goldwind Science & Technology Co. said on Friday that third-quarter profit tumbled 98%, while Norwegian energy giant Equinor ASA took a $300 million impairment on US offshore wind projects.
These firms, on the front line of the green revolution, have contended with cost increases of about 40% in the past 12-18 months, Kerstin Ahlfont, chief financial officer at Vattenfall AB said in an interview.
The Swedish utility shelved a giant project in the UK just a few months ago after deeming it not profitable enough with the guarantees available in an auction it won last year.
Orsted said it will stop the development of the Ocean Wind 1 and 2 developments. The firm raised the alarm over the struggles of the offshore wind sector this summer when it first flagged potential impairments.
In the US, developers are rapidly backpedaling on their plans to develop offshore wind farms or asking to re-negotiate their deals due to a rampant rise in their cost of capital.
Equinor, BP Plc, Orsted and Eversource Energy were the most recent developers whose pleas to the New York state to let them raise their rates were rejected, leaving the developers at a loss for how best to move forward.
While macroeconomic headwinds are creating challenges for some projects, momentum remains on the side of an expanding US offshore wind industry, White House spokesperson Michael Kikukawa said. That's creating good-paying union jobs in manufacturing, shipbuilding, and construction as well as strengthening the power grid, he said.
Nipper said a final investment decision for the 2.8 gigawatt Hornsea-3 wind farm off the cost of Norfolk, it's biggest development in the UK, is still expected this year, but all options remain open.
The company is under pressure to make a decision on the project after other firms stalled on the country's wind industry.
To power ahead with its turnaround efforts and reignite staff enthusiasm, Nipper and his executives are trying out a new strategy called Orsted 3.0.
It's an overhaul supposed to lay down new ways of thinking as the energy industry goes through deep changes, according to people familiar with the matter.
The firm has also introduced a hiring freeze on new headcount, said the people who asked not to be identified because the information is private.
Nipper said on the call that the firm is looking at various alternatives to save costs.
The company's adjusted net income for the third quarter plunged to a loss of 22.6 billion kroner, compared with the average analyst estimate of a 11.1 billion-krone loss.
That's the worst loss since at least 2015 when the firm was called Dong Energy A/S and focused more on fossil fuels and conventional electricity.
Earnings before interest, taxes, depreciation, and amortization dropped 26% to 9.2 billion kroner from a year earlier, but beat the average analyst estimate of 7.23 billion.
Despite the struggles in the sector, the firm kept its full-year adjusted earnings guidance unchanged at 20-23 billion kroner.