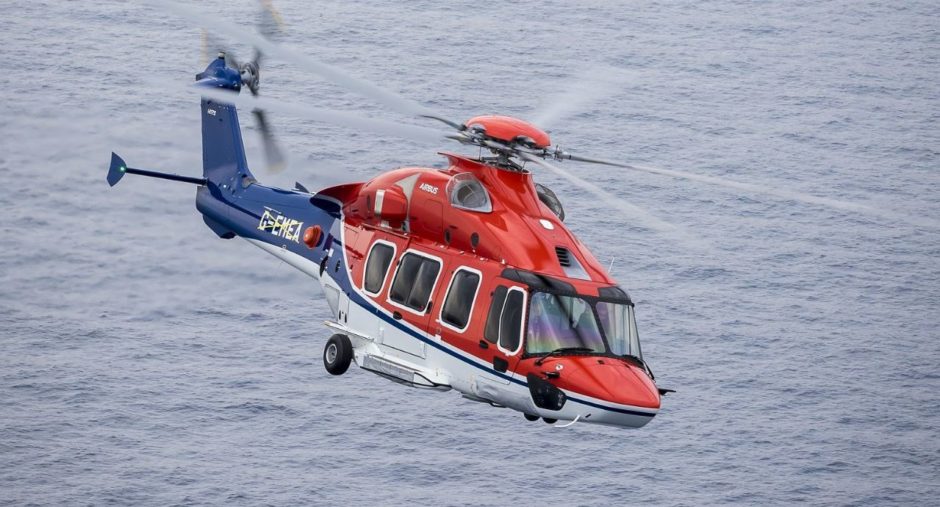 The UK's crippled offshore helicopter sector faces more financial restructuring, "opportunistic M&A" and possibly even government intervention, according to new analysis.
April became the industry's "mensis horribilis" with predictions of a drop of more than 30% in offshore traffic coming to fruition, according to Air & Sea Analytics.
Director Steve Robertson, former head of oilfield services at Westwood Global, highlighted that major operators were in trouble even before the latest downturn and change "seems almost inevitable".
CHC, whose UK subsidiary posted its worst losses in a decade in January, has a path to profitability which "doesn't have a global economic catastrophe modelled into the plan", he said.
Meanwhile Bristow, fresh out of Chapter 11 bankruptcy, is expecting further efficiencies via its merger with rival firm Era.
Belgium's NHV, will "no-doubt have one eye on the financial health of their customers", Mr Robetson said, who are mainly comprised of smaller independents like EnQuest, Premier Oil and Ithaca Energy.
Elsewhere the helicopter business of engineering giant Babcock "sits awkwardly", while the "remarks made earlier in the year by the senior management say a lot about their appetite for oil and gas".
In February, chief executive Archie Bethel was reported as saying Babcock "does not intend to invest further to stay in that market".
CHC, Bristow and Babcock have taken heavy impairments with their mothballed Super Puma helicopters which are no longer in service in the North Sea following several fatal crashes.
Mr Robertson said: "Barring a miraculous turn-around for the oil industry, it seems almost inevitable that we will see further change in the rotorcraft competitive landscape.
"Expect more financial restructuring, the potential for some opportunistic M&A and in the most extreme circumstances the potential for government intervention. How exactly this plays out and what is left after the dust settles is yet to be seen.
The "brutal reality" of flights being cut by more than 30% means firms will be focussed on survival in the coming months.
He added: "There is so much uncertainty around current coronavirus issues that forecasting future activity in oil and gas is near-impossible with so many potential scenarios that could play out.
"One of those scenarios is, without doubt, that we lose too much production capacity over the course of 2020 and by 2021 and beyond find that the oil industry needs to scramble to get some of it back to meet demand. Could that spark another investment cycle in offshore hydrocarbons? Of course. That's probably the best-case scenario right now.
"But in the meantime, for the next six months, many of the offshore rotorcraft operators will be focused simply on survival."
Recommended for you

Turbulence at helicopter firm CHC amid management shakeup