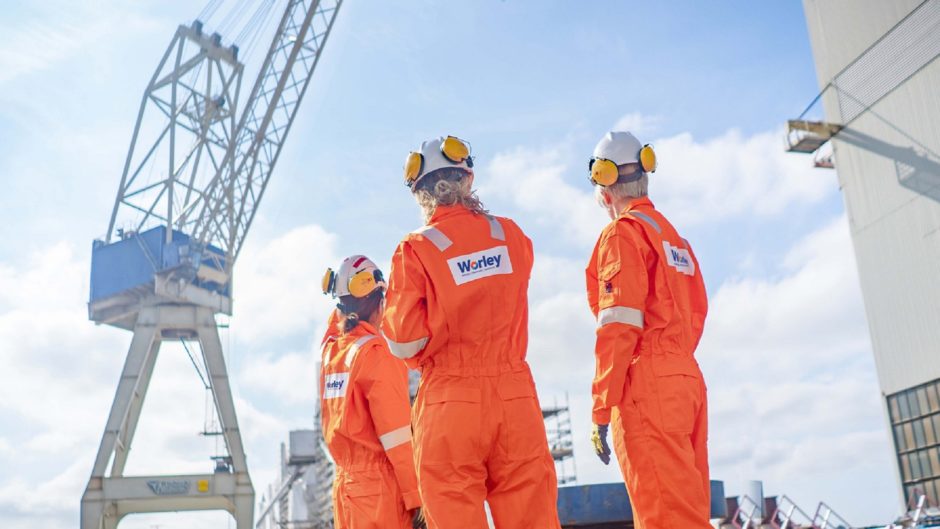 Engineering giant Worley has cut another 1,900 jobs globally in response to the Covid-19 crisis.
The new figures, up to April 30, mean the Australia-headquartered company has reduced its headcount by 4,900 workers since January 31.
Worley, who operates in the North Sea out of Aberdeen, said in April that it had entered a 30-day redundancy consultation with its team there.
The energy services firm has been asked to clarify the number of jobs it has cut from its Aberdeen and UK workforce, which currently totals 3,100, but said it cannot give as breakdown it is "still in consultation for some groups".
Worley announced the additional 1,900 during an "investor day" presentation this week, stating it had reduced its headcount of 56,000 down to 54,100 between March and April, primarily due to the effects of Covid-19.
The virus  "has created acute supply chain issues that have slowed some projects", the firm said in its presentation.
In a shift to work from home, Worley is also looking at "property rationalisation" to reduce its number of offices, reported to save 70mllion AUD (£38.2m).
Around 60% of the savings will be made in "high cost cities", Worley said.
In April the company announced it had cut 3,000 jobs globally in response to the oil downturn, brought on by the virus.
At the time, chief executive Chris Ashton said: "We are responding with agility to the rapidly changing environment."
Vice president for UK operations Shaun Poll meanwhile said they need cuts despite measures such as the government's furlough scheme.
In its presentation, Worley said its business transformation plans would save 275m AUD (£150.1m) by the end of 2021, along with 175m AUD (£95.6m) in synergy savings from its takeover of the energy, chemicals and resources division of US firm Jacobs.
The jobs announcement comes following a string of cuts from other services firms, while operator BP said this week it would be making around 10,000 people redundant worldwide.
Oceaneering and Bilfinger Salamis are also making reductions to their UK headcounts.
Recommended for you

Jacobs sells off 10% Worley stake for £267million