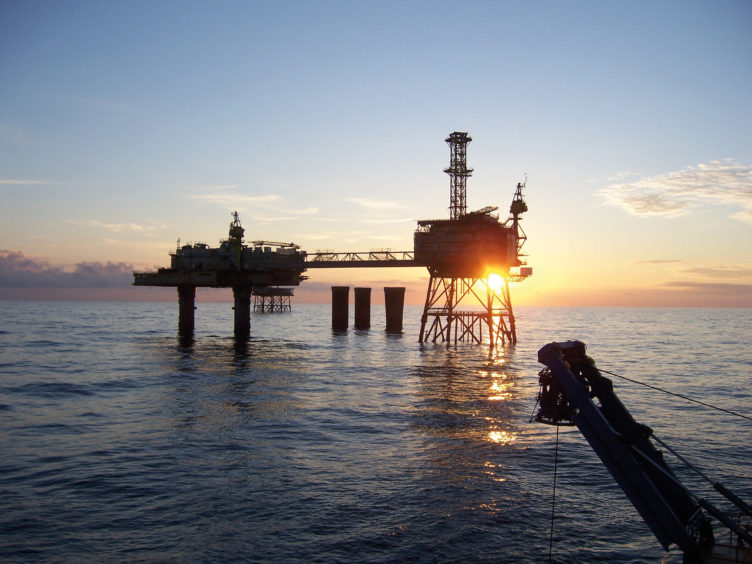 Rystad Energy has argued that decommissioning an oil platform in the North Sea is "twice the cost" of the same job in South East Asia.
The firm made the finding by comparing the removal of two steel platforms of similar size, depth, and distance from shore through use of a new estimation tool.
Facility removal is the priciest aspect, at around $22.3m (£17.1m) in the UK, compared to $9.08m (£6.97m) in SE Asia, mainly due to higher day rates and complications around weather conditions, Rystad said.
The firm used two platforms with topsides of 1,500 tonnes and an 800-tonne jacket.
This is comparable to Chrysaor's normally unmanned Caister installation in the Southern North Sea, rather recently removed decommissioning mammoths like Ninian Northern or Brent Alpha in the UK, which dwarf a platform of that size.
The analysis does not deal directly with the highly contentious issue of onshore scrapping yards in South East Asia.
Rystad asserts that for SE Asia, a derrick barge with a 2,000-tonne lift capacity would be mobilised from Singapore, taking two days to arrive.
Meanwhile the North Sea requires a dynamic positioning vessel, better suited to the harsh environment but more than 50% more costly, also taking two days coming from Rotterdam (although mobilisation from further away is "not uncommon" for this region).
The study, at 60metres depth, assumes four piles would be cut below the seabed and the structures would be removed in a single-lift operation then transported to shore.
It excludes removal of subsea infrastructure.
Like the UK, SE Asia faces a "surge" in decommissioning in coming years, with 280 assets coming to the end of their lives.
Most of these have less than 3,000-tonne topsides and are in 75 metres of water, unlike the North Sea.
Sara Sottilotta, energy service analyst in Rystad Energy, said: "The removal cost per platform can also vary within the same region depending on the time and scale of the decommissioning campaign.
"Removing multiple facilities at the same time can help optimize costs by spreading the mobilization and demobilization costs across different assets."
Flexibility around timing can also lead to more attractive rates, Rystad said, which it expects to "hit bottom" in 2021 before recovering.
Disposal costs are dependent on the price of steel so flexibility could help bring costs down further by waiting until the steel price is high.
Rystad also pointed to the fact that the UK, being a more mature basin, has a more regulated system around decom.
SE Asia takes installations on a case-by-case basis, not necessarily requiring complete removal as the UK and Europe does under the Ospar Convention.
In 2017, for example, Petronas implemented a rigs-to-reef solution for two platforms at the Dana and D-30 fields off the coast of Malaysia.
Recommended for you

Shelf Drilling Perseverance rig to depart North Sea for £58m Vietnam contract