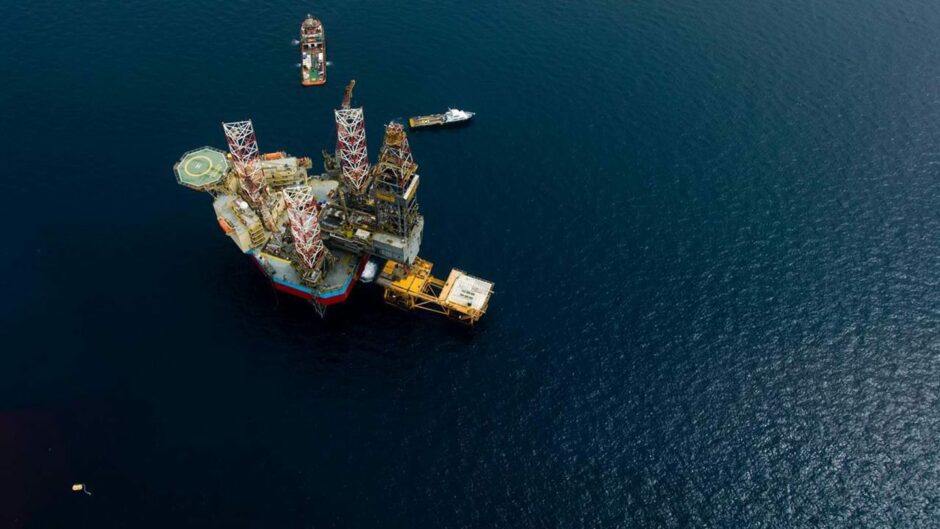 As far as discoveries go, uncovering over 300 billion cubic feet (bcf) of gas and the decade's largest find isn't half bad in an increasingly wizened basin.
Indeed, there are hopes that Pensacola could mark the start of a "rejuvenation" for the Southern North Sea (SNS), acting as beacon for further exploration the region.
Before a drill was even in the ground, the excitement around the Shell (LON: SHEL), Deltic Energy (LON: DELT) prospect was palpable.
Analysts had heaped expectation on Pensacola, dubbing it a 'well to watch', while several companies were relying on its success for their own projects.
The Noble Resilient arrived on location last year, with Deltic confirming that gas had been uncovered at the Shell-operated prospect in early 2023.
Well testing followed, and shortly thereafter, it was confirmed that the hype around Pensacola had indeed been justified.
Having had some time now to reflect on the discovery – equivalent to just over 50 million barrels of oil equivalent (boe) – the significance of it has not diminished for Graham Swindells, chief executive of Deltic.
Bring Shell back to the basin
He said: "Arguably, this is the biggest discovery that's been made in the SNS for over a decade, albeit there hasn't been a huge amount of exploration activity in recent years. One of the things Deltic is particularly proud of is playing a small part in bringing Shell back into the basin.
"The mere fact that a find has been made in the SNS for the first time in years, goes some way to demonstrating that there is still a significant amount of potential left in the basin, despite the fact it has been worked for decades.
"There is no getting away from the fact that it is mature, but that doesn't mean there aren't lots of opportunities – we've demonstrated that with Pensacola."
Whilst gas was "the target" for Pensacola, Deltic also recovered oil to the surface, and though it is too early to determine the locations of said liquids, initial tests show they are "light", creating the potential for "significant follow on opportunities".
That includes opening up Pensacola North, another prospect on the licence, also held in partnership with Shell.
Evaluation work still ongoing
For the minute though, Deltic is engaged in "post well analysis" and "lab work" on the gas discovery, which will feed into an "appraisal and development plan", with a direct pipeline to the Teesside Gas Plant the most likely option.
It is anticipated that there will be a requirement for further a "further appraisal well" – it could then be revamped as a producer further down the line.
On an individual level, the project has been a "potentially transformational" one for London-listed Deltic, founded as Cluff Natural Resources in 2012 by North Sea pioneer Algy Cluff.
As well as marking the drilling of its first well, the scale of success, and the inclusion of a supermajor, gives the company a rock hard foundation to build on.
"This is something we've been working towards for many years," said Swindells.
"It is a licence that we picked up ourselves; identified the prospect through our own technical work; worked it up; brought Shell in as a partner; took it through seismic; and ultimately got it to drilling. It certainly hasn't happened overnight.
"Pensacola is the perfect encapsulation of what our business model is all about; identifying less well understood opportunities, demonstrating their potential, and bringing others on board."
More, more, more
Crucially, Pensacola may well turn out to be the spark that reignites exploration in the SNS.
Analysts previously said that success at Pensacola could open up more than a dozen other projects targeting the same "under-explored" Zechstein geological play.
Among them are Horizon Energy Partners' Dabinett prospect, while Reabold Resources also has several stakes in the region.
"It's very much a play opening opportunity, we know there are other prospects around", agreed Swindells.
"For the rest of the industry, hopefully it demonstrates what's potentially out there. Anecdotally, it certainly seems we are seeing something of a rejuvenation of the SNS – that is great to see."
With gas at Pensacola now in the bag, Deltic is currently "assessing all the options", including a full or partial monetisation of its 30% stake in the field.
Onto the next one
Immaterial of how it decides to proceed on the project, the company has plenty to be getting on with, with a number of other irons in the fire.
A "firm commitment" is in place to spud Selene, also made in partnership with Shell, with a site survey slated for summer and plans to order long lead items "very shortly", with a view to drilling next year.
The SNS prospect is targeting prospective resources of 318 bcf of gas, with a geological chance of success of 70%.
In addition to Selene, Deltic is progressing other SNS opportunities in the Carboniferous and Cygnus analogues in the northern Leman Sandstone plays.
A "significant amount of work" has been done to de-risk the 25 million barrel, Central North Sea prospect, and it is thought to have a 50% chance of success.
That's "very high for exploration", explained Swindells, and there is optimism a partner can be brought on board "relatively soon", with a farm-in process well underway.
Vying for more permits
Given the now proven success of its business model – "everything we've achieved has been through picking up licences in varying rounds" – it will come of little surprise that Deltic wants more.
The company is one of many that has bid in the North Sea Transition Authority's (NSTA) 33rd licensing round, a pillar of the government's energy security agenda.
"The primary focus of our applications has been in the SNS, in areas that we know reasonably well and in relatively close proximity to our existing footprint," said Swindells.
"At the same time, we have looked and made a couple of applications in the Central North Sea, and we don't rule that out."
Results of the licensing round are expected to be published by the NSTA later this year, something that would have seemed rather implausible a year or so ago.
Russia's invasion of Ukraine, and Europe's subsequent energy crisis, prompted Westminster to rethink its post-COP26 hostility towards the oil and gas industry.
Swindells said: "Even this time last year we weren't sure about the climate compatibility checkpoints, as well as the nature and timing of any future licensing rounds. The government's energy security strategy, which was announced in April 2022, went a long way to helping with that process.
"It has been encouraging to see the importance of energy security, domestic supply and companies like Deltic being recognised. We hope that sentiment continues; it has been a key part of what has driven the conveyor belt of opportunities that we have as a company."
EPL a double edged sword
But a spectre continues to lurk over the oil and gas industry – Westminster's energy profits levy (EPL).
Jeremy Hunt's decision to amplify the policy, first announced in May, in his autumn budget means UK producers now pay a headline tax rate of 75%.
After two tax hikes in less than a year, uncertainty within industry it predictably rife, and research has found firms are likely to time their projects to match the end of the EPL.
Swindells said: "Like most people in our industry, we fundamentally disagree with the windfall tax; it doesn't make sense to us, and it doesn't appear to make economic sense either.
"You just have to look at share prices to see the extent to which the EPL has weighed heavily on the industry as a whole, but particularly on those operators that are heavily exposed to the UK market."
He did, however, praise the presence of investment relief – included as a sweetener in the policy – describing it as "one of the government's better ideas".
Moreover, Ross Dornan, Offshore Energies UK's market intelligence manager, recently namechecked Deltic as one of the firms' that is making the most of the North Sea's explroation opportunities, despite the fiscal drag.
Mr Swindells added: "As a company that relies on partnerships to stimulate drilling activity, for any EPL paying operator, they benefit from a 91% cost saving by investing in new projects, like our assets.
"Arguably, they become significantly more attractive than they would have been without the investment allowance, though whether that is sufficient to overcome the worst of the effects of the windfall tax remains to be seen."
Aside from the fiscal state of play, Deltic's upbeat forecasts for the SNS, and its potential to be the engine room of the UK's energy security push, will be a breath of fresh air to many within industry.
After a sluggish few years, the region is poised to become a hive of activity once more, with Pensacola providing longed for impetus.
Swindells added: "Deltic, and companies like us, have a critical role in supporting the nation's energy security, and the transition to net zero. Pensacola is key to that, particularly when you consider the UK's dwindling production, and the carbon emissions associated with imports."
Recommended for you

Licence to Drill: North Sea riggers take on James Bond TV show