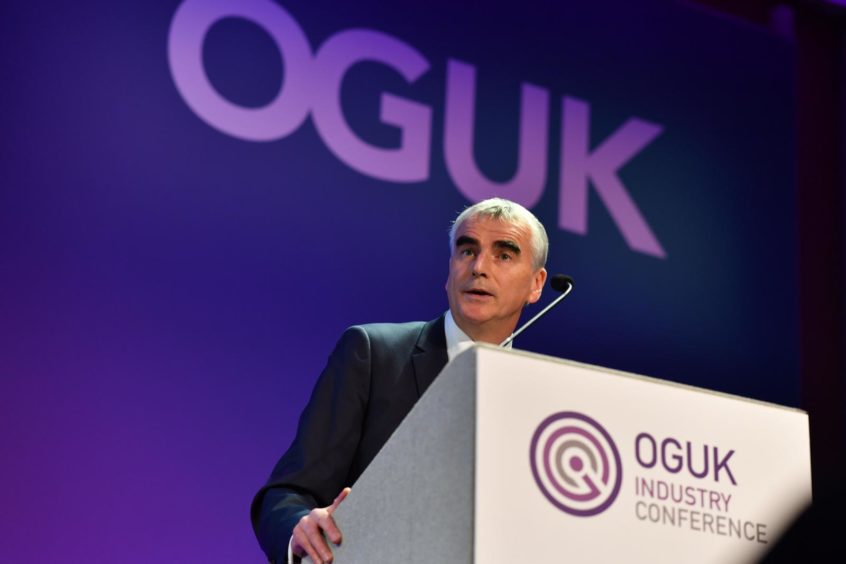 One of TotalEnergies' UK bosses has said there are "strong synergies" between its oil and gas and offshore wind operations, particularly in the North Sea.
Jean-Luc Guiziou, managing director of E&P UK at the French supermajor, says there is a lot of crossover between the two sectors, including the scale of projects, environmental studies and subsea activities.
He went on to stress that skills developed in oil and gas over the last 50 years "will be needed and used" in offshore wind.
Speaking during a TotalEnergies Scottish supply chain engagement event, attended by more than 300 companies, Mr Guiziou said there will be a "convergence of skills and competencies".
He added that was also the case at a company level, with many firms now having a foot in both camps.
The networking event was launched off the back of TotalEnergies confirming it would bid in the ScotWind offshore leasing process.
It also featured speakers from the Green Investment Group (GIG) and Renewable Infrastructure Development Group (RIDG), the Paris-headquartered company's consortium partners.
ScotWind closes to applications today, with the winners expected to be announced next year.
Philippe de Cacqueray, head of offshore wind UK at TotalEnergies, said the company's bid consists of "several gigawatts" of "bottom fixed and floating" developments.
TotalEnergies rebranded from Total earlier this year in order to reflect its commitment to the energy transition and diversifying energy portfolio.
It is targeting the development of 35 gigawatts (GW) of renewable generation capacity by 2025, increasing to 100 GW by 2030, with the ultimate goal of becoming a net zero company by 2050.
Mr Guiziou described the North Sea industry as one of the "crown jewels" of the UK, but said it needed to undergo a "radical transformation".
He said: "The energy transition is now the most important part of planning for the future of the industry. It means that our industry is under the spotlight like never before and is being questioned vigorously by a wide range of stakeholders.
"At TotalEnergies, we feel we can answer those questions positively by committing to a successful energy transition. Simply put, our strategy is about more energy and fewer emissions.
"The world population is still growing and billions of people need access to reliable and affordable energy. Fewer emissions because climate change is a reality that we must tackle quickly."
He added: "Our roadmap to 2030 is not one of a declining business, on the contrary our target is to grow, driven by natural gas and renewable activity.
"We are embarking on a decade of transformation and it is a huge opportunity for all of us."
TotalEnergies already has a foothold in the offshore wind market north of the border through its majority stake in the Seagreen development.
Under construction about 17 miles off the coast of Angus, the wind farm will be Scotland's largest once complete in 2022.
SSE Renewables holds the other 49% interest in the 114-turbine development.
In the recent Crown Estate leasing round, which covered England and Wales, TotalEnergies bagged acreage in the Southern North Sea, alongside GIG.
The two firms are also partnering in South Korea to co-develop a "major portfolio" of floating offshore wind projects.
Mr de Cacqueray: "This (offshore wind) is no longer a new business for TotalEnergies. It is our ambition to become one of the top five renewables companies on the planet over the course of the next decade.
"We don't begin from a standing start. Earlier this year we were awarded 1.5 GW in the Crown Estate Round 4. In Scotland, we have a 51% interest in Seagreen, which will be the biggest offshore wind farm in Scotland at 1.1 GW.
"Beyond the UK, our portfolio includes projects in France, Taiwan and South Korea."
Recommended for you

SSE hits 100th turbine milestone at Seagreen