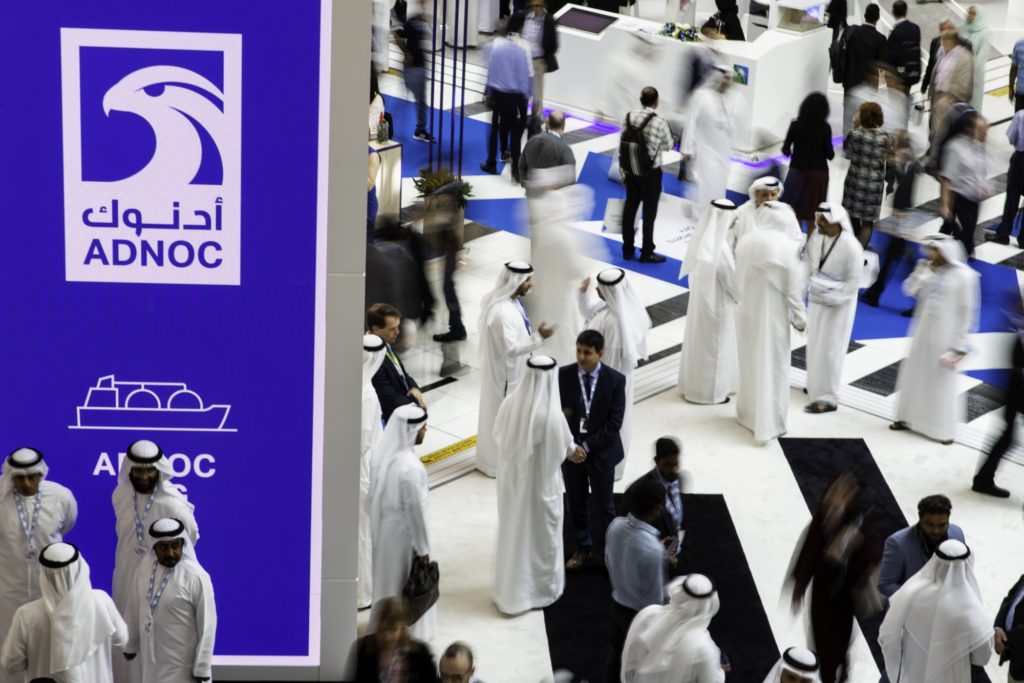 Reducing the carbon from oil and gas is critical to the energy sector meeting demand, but also to support transition plans around the world.
"There's a big challenge in decarbonisation especially for our sector," Uganda National Oil Co. (UNOC) CEO Proscovia Nabbanja said on the first episode of Road to ADIPEC. Describing it as a "monumental task" around the world, the "challenge is even more pronounced for countries in the global south, which include Uganda".
Developing countries, particularly in sub-Saharan Africa, must earn revenues in order to meet the task of fuelling domestic economies.
Uganda has plans for a refinery, but UNOC's impact will be much wider, once it begins to produce oil, now targeted for 2025. There is a "dual objective of balancing economic development and environmental sustainability", Nabbanja said.
Different regions, and countries, will take different approaches to that twin task of developing hydrocarbons and tackling emissions, Ewan McKenzie, climate director at Ipieca, said. Such decisions will "depend on the availability of energy sources and population energy needs", he continued.
"There is no single path to net zero," McKenzie noted. The Intergovernmental Panel on Climate Change (IPCC), in a report, has talked about different pathways to reach 1.5⁰C of warming, with a range of different scenarios.
"Oil and gas play an important but different role in each of these pathways into the future. We'll never have all of the data to predict the future with certainty. It's really important that we're thinking of policies … to support and nurture the full suite of technologies that will support decarbonisation pathways," McKenzie said.
Lining up the challenges
One key area will be tackling methane emissions. This area is "top of the list", McKenzie said. The industry flares around 140 billion cubic metres per year of gas, which creates a "really significant" greenhouse gas impact.
Ipieca has recently published guidance on tackling flaring, with a particular focus on upfront design concepts. Tackling emissions starts at this stage, McKenzie explained. "There's a huge opportunity out there and it's about getting to the best practice and guidance, in partnership with the folks that we work with."
This plays into the idea of electrification, a topic of increasing interest around the world. ADNOC, for instance, is in the midst of a project to connect its offshore operations with onshore grid.
Other areas of interest, McKenzie said, included carbon capture and storage (CCS), while also ramping up the use of low-carbon hydrogen.
Competing for cash
Decarbonisation of operations will play an important role in securing financial support from institutions.
Nabbanja said there had been capital flight to renewable projects, and away from mainstream oil and gas. "I think the issue of decarbonisation is critical as long as you can show to the financing institution that all efforts are being made", she said.
One way in which UNOC and its partners are working to reduce emissions at its flagship Lake Albert project is by equipping pumping stations with solar power.
"If we do a lot of work around decarbonising the project, it will give us access to capital. And, of course, giving stakeholders trust and confidence that actually we are doing whatever it takes to reduce emissions," she said. "But while doing so, we don't stop the development, which will ultimately provide the economic good that is anticipated out of those projects."
Listen to the first episode of Road to ADIPEC here.
ADIPEC this year has the theme of "decarbonising faster together". It will take place on October 2-5 in Abu Dhabi's ADNEC.