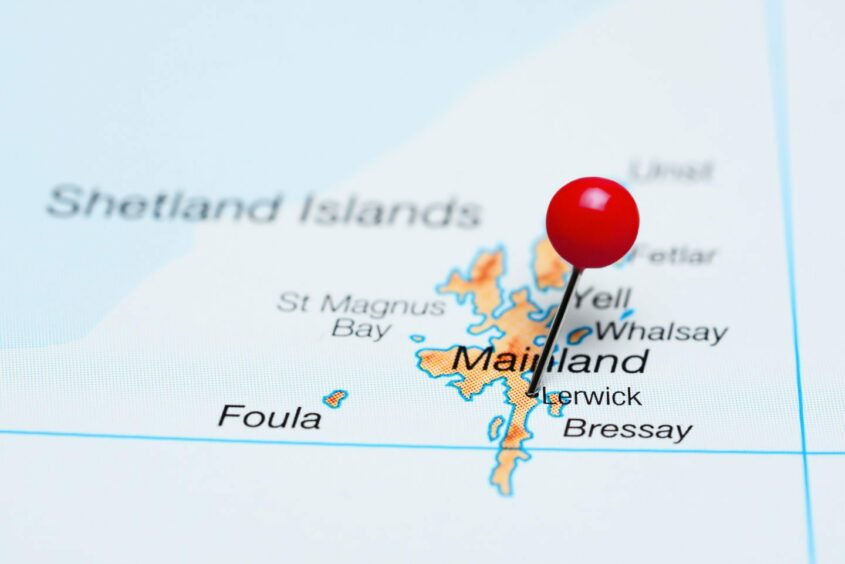 West of Shetland is the frontier of the of the UK oil and ga industry and holds its largest set of untapped resources.
According to NSTA data, the region accounts for around a quarter of the UK's remaining potential.
But with that, it has at once become a hotspot for energy prospectors and a battleground for climate protestors.
We take a look at the projects producing and in the pipeline for the region.
Rosebank
The largest untapped resource in UK waters, Rosebank is projected to produce 300m barrels of oil and is due to start up in 2027.
Operated by Norway's Equinor (OSLO: EQNR), Rosebank is expected to reach a final investment decision this year, said UK boss Arne Gurtner.
That's despite months in the hands of environmental regulators who are yet to approve the development.
Equinor plans to decarbonise the project by electrifying the Knarr FPSO, through which the oil will be produced.
That means it will emit 165 kilotonnes of CO2 per year – around 1.6% of the UK offshore sector's annual emissions, said the project's environmental statement.
However it has not stopped environmental campaigners battling to block its go-ahead through the "STOP ROSEBANK" campaign, mainly arguing it will not reduce energy bills.
With a price tag of £8bn, Equinor estimates the development will, at peak, employ up to 1,600 direct full time equivalent jobs, of which 1,200 will be UK based.
Rosebank is 80% owned by Equinor, with the remainder held by Ithaca Energy.
Cambo
Another giant, Cambo is the second-largest untapped resource in UK waters and lies 25 miles south of Rosebank.
After Shell (LON: SHEL) exited the scheme in September, Ithaca Energy (LON: ITH) is 100% owner – though it is searching for farm-in partners.
Cambo is estimated to hold up to 800m barrels in place, with the first phase expected to recover 170m.
The field has, particularly around the COP26 conference in 2021, become synonymous with climate protests against oil and gas.
Planned to be produced through a new FPSO, which will also be electrified, Ithaca Energy boss Alan Bruce said the project is now behind Rosebank in the FID pipeline.
Both developments have been hamstrung by changes to the UK fiscal regime, uncertainty around the windfall tax hitting the timeline.
Cambo's environmental statement notes that the development would have emissions of 134,280 tonnes of CO2 equivalents per year on average over the life of field – less than 1% of annual emissions for the wider UK offshore sector.
Clair (and Clair Phase Three)
BP's (LON: BP) Clair is the "largest hydrocarbon accumulation in Western Europe".
Sitting 45 miles off Shetland, it was discovered in 1977 and marked first oil in 2005.
Then, in 2018, BP hit first production from the second phase, Clair Ridge, with a new platform and nearly £5bn in new investment.
Earlier this year, BP UK managing director for upstream, Doris Reiter, confirmed that the energy giant will go after a third phase. It had been hoped an FID would be reached next year, though it's understood that timeline is likely to move back.
A bridge-linked platform to the existing Clair Ridge facility or an all-subsea plan are seen as the frontrunner options.
Clair, Cambo and Rosebank all have a project in common…
West of Shetland electrification
BP, Ithaca Energy and Equinor signed a memorandum of understanding in December, looking at options to electrify their trio of giant oilfields.
That should bring down their emissions, depending on the extent to which they can electrify the assets.
The signing came weeks after the UK Government amended the windfall tax legislation to include a subsidy for oil and gas decarbonisation projects – meaning firms spending £100 on decarbonisation will receive £109.25 back.
At Offshore Europe in September, programme manager Daniel Sprich said the partners are looking for opportunities for power from private developers "via onshore wind farms", which could be in addition to sourcing power from generators across the UK through a connection to the national electricity transmission system on the Shetlands.
The preferred power source has not been confirmed, though Shetland's Viking wind farm is the rumoured plan.
Full electrification would require in the region of 200 megawatts of power, less than half the size of Viking's output.
Quad 204 (Schiehallion and Loyal)
Quad 204 is a redevelopment of the Schiehallion and Loyal fields, which started back up in 2017 after a £4bn investment.
Originally, the Schiehallion and Loyal fields first produced oil in 1998 and went on to pump out nearly 400m barrels of oil.
The revamp was targeted at another 450m barrels – and BP is targeting more wells at the asset.
BP has been drilling extra wells in the area using Diamond Offshore's Ocean GreatWhite rig.
Last year, Siccar Point Energy (now owned by Ithaca) said "there could be as many as 26 further infill drilling targets on Schiehallion", citing BP.
Foinaven
It's been more than a year since the FPSO production vessel left the Foinaven oilfield after a plethora of HSE issues and the ship reaching the end of its 25-year design life.
It left a substantial resource still available; an estimated 200m barrels of reserves at the field.
BP still owns it and said it is still considering its options.
Westwood Global said in 2022 that BP was assessing plans to redevelop the field; something it initiated prior to the FPSO departing.
A partial redevelopment, either with a standalone vessel or via the nearby Glen Lyon FPSO which serves Schiehallion, has been mooted by analysts.
However, then, as now, Westwood said oil prices circling $100 would make it more attractive to any potential buyers.
In December 2021, six months before the FPSO left the field, BP acquired Viaro Energy's 28% non-operated stake in the development.
Foinaven was producing from 1997 – 2021, when production was suspended.
Inspectors questioned the "residual strength of the hull" and cast doubts on the vessel's suitability for operating in the harsh seas west of Shetland.
The Petrojarl Foinaven went to Denmark for decommissioning, via a pitstop at Hunterston on Scotland's west coast.
Lancaster
Lancaster, now owned by Prax Group after it bought out former operator Hurricane Energy this year, has had a tumultuous history.
A fractured basement play, Lancaster was once hoped to have contingent resources as high as one billion barrels, but a major downgrade in 2020 sent then operator Hurricane Energy's shares into a nose dive.
High oil and gas prices following the invasion of Ukraine saved the operator, who was then bought out by Prax.
Lancaster, as of March, was producing 7,710 barrels of oil equivalent per day, and is expected to wind down next year.
But Prax, historically a midstream and downstream focused business, says it wants to become a 50,000 barrel-per-day upstream operator, so more acquisitions are in its sights.
Solan
Sitting 84 miles west of the Shetland mainland, Solan was brought online in 2016 by Premier Oil.
Now owned by Harbour Energy, the field comprises four wells – two producers, two injectors – tied back to a manned platform.
Oil is produced into a subsea storage tank and offloaded via a shuttle tanker.
It can produce up to 35,000 barrels of liquids per day.
The field hit headlines earlier this year when the platform released nearly half a tonne of fire suppressant gas.
The Solan oil field was discovered in 1991 by Hess and relinquished. The discovery was further appraised by Chrysaor with two wells in 2008 and 2009.
Premier acquired a 60% interest in field in May 2011.
Onshore construction of the subsea storage tank, jacket and topsides was completed in 2014 with the facilities installed during August and September 2014.
In May 2015 Premier bought the remaining 40% stake from Chrysaor, giving it full operatorship.
Chrysaor and Premier merged into Harbour Energy in 2021.
Victory
Shell is targeting first gas from the Victory field, 29 miles north-west of Shetland, in 2025.
According to its environmental statement, the Victory field has an estimated recoverable resource of 179 billion cubic feet of gas (P50), equivalent to 7% of the UK's annual natural gas consumption.
The London-listed supermajor took ownership of Victory, which sits 29 miles north-west of Shetland, in November after buying out Corallian Energy.
Discovered in 1977 by Texaco, it was picked up in the 32nd licensing round by minnow Corallian, which Shell then bought out in November including 100% of Victory.
Laggan-Tormore
Started up in 2016 after a £3.5bn investment, Laggan-Tormore is a pair of gas fields lying 77 miles off Shetland operated by TotalEnergies (PAR: TTE).
According to GlobalData, the total field reserves are estimated at more than 230 million barrels of oil equivalent.
Laggan was discovered in 1986, and Tormore followed in 2007. Gas is exported from the development to the Shetland gas plant via an 86-mile pipeline network.
A subsea development, gas is extracted from 600 metres deep.
At time of start-up, the fields were projected to have a production life of 20 years.
Earlier this year, TotalEnergies sold a 20% stake in the project to Kistos, the venture of former RockRose Energy CEO Andrew Austin, last year.
A Bloomberg report earlier this month said TotalEnergies is looking to sell its remaining stake in the project.
Glenlivet and Edradour,
Glenlivet and Edradour are TotalEnergies' tie-backs to Laggan-Tormore.
Starting up a year later, in 2017, they came online following nearly £1bn of investment.
The Edradour and Glenlivet development consists of a 22-mile tie-back of three subsea wells to the existing Laggan-Tormore production system.
In 2014, TotalEnergies said Edradour and Glenlivet would add reserves of more than 65 million barrels of oil equivalent to Laggan-Tormore.
Edradour West and Glendronach
TotalEnergies' Glendronach has had a chequered history and has been in FID doldrums for years.
Sitting 20 miles east of the Laggan field, it was hoped to be a 175 million-barrel discovery when it was drilled in 2018.
However an appraisal well the following year cut resources by 40%.
It had originally been planned as a tie-back to the nearby Edradour field, which started up in 2017, but "high levels of mercury" found at the gas field challenged that plan.
Meanwhile, Edradour West, another extension to the Greater Laggan Area, had been hoped by Kistos to hit an FID in November of this year ahead of first gas in October 2024.
On Edradour West and Glendronach, TotalEnergies UK boss Nicolas Payer told EV earlier this month that "the current cost environment and the lack of predictability on fiscal terms are making it challenging for final investment decisions to be taken".
Recommended for you

French fund rule puts $7.6 billion of oil, gas assets at risk